When to See a Doctor for Menstrual Cramps
Was this helpful?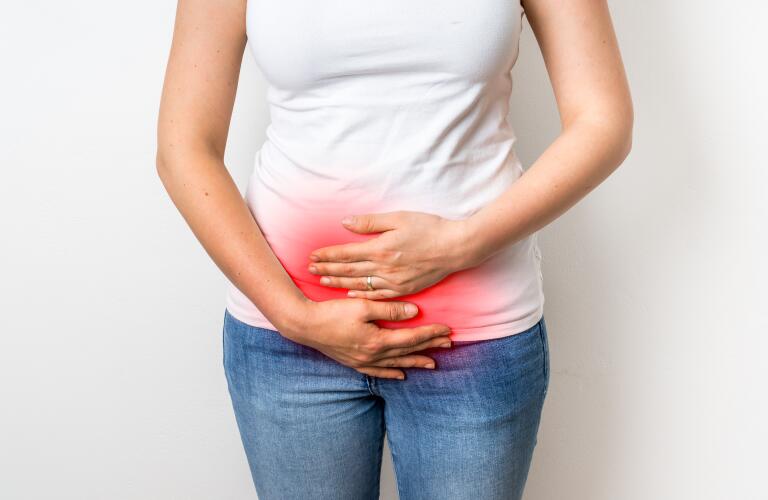 Ah, the dreaded menstrual cramps, also known as dysmenorrhea. Most women who've had periods have also had these pains, which come on either a day or two before or during menstruation. One study of young college women showed about 84% had experienced menstrual pain; about 43% had it with every period. Menstrual cramps can be so severe for some women that they disrupt their daily lives, causing them to miss work, school or other obligations. When should you see a doctor for menstrual cramps relief?
Most cramps are caused by menstruation itself. This type of period pain is called primary dysmenorrhea. During your period, your body produces hormones called prostaglandins that help your uterus shed its lining. The prostaglandins cause contractions, which you feel as cramps. Some women are believed to create more prostaglandins than others or be more sensitive to them, and thus have more cramps.
Other risk factors for dysmenorrhea are:
Other conditions can cause cramps too. If your severe menstrual cramps are caused by something other than your period, you're considered to have secondary dysmenorrhea. Some common conditions that can cause cramps are:

You may be able to relieve your menstrual pain through at-home treatments, such as over-the-counter pain relievers, supplements, and lifestyle changes. Researchers also are studying other possible remedies, including Zumba dancing, yoga, and light therapy. More common menstrual cramp home treatments, which have been supported by research include:
You've tried the home remedies, and still your cramps are interfering with your life. That's one reason to make an appointment with your doctor to see what can be done. He or she might prescribe medications that can help, such as birth control pills or patches, or prescription-strength pain relievers. Other signs you need to visit your doctor include:
Some signs that your menstrual cramps need immediate medical attention—as in, call 911 or get to the emergency room:

A gynecologist is a specialist with expertise in the female reproductive system, so if you have a gynecologist this would be the doctor you would most likely turn to for menstrual cramp problems. Your primary care physician (usually a family practitioner or internist) may also be able to advise you concerning these questions or can refer you to a specialist (some insurance companies may require referral to a specialist first).
It's always important to pay attention to your symptoms or to any changes in your health. You don't have to live with very painful menstrual cramps. If cramps are disrupting your life, seek medical advice. Your doctor is your best resource for answering questions and providing treatment that can help relieve your dysmenorrhea symptoms.
Was this helpful?