Recovery After Upper Endoscopy: What to Expect
Medically Reviewed By William C. Lloyd III, MD, FACS
Was this helpful?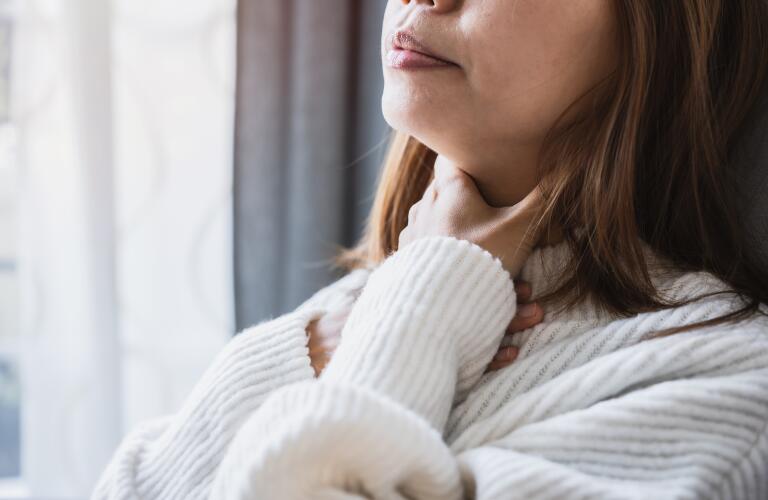 Upper endoscopy is a minimally invasive procedure that uses an endoscope to examine the upper gastrointestinal tract—the esophagus, the stomach, and the first segment of the small intestine. An endoscope is a small, tube-like instrument with a lighted camera (or endoscopic ultrasound) that sends pictures of the inside of your body to a video screen. With these images, your doctor can diagnose and sometimes treat conditions of the upper GI tract.
Most people recover quickly after upper endoscopy with little discomfort. Knowing what to expect after upper endoscopy allows you to plan ahead to ease any discomfort, identify any concerning symptoms, and speed the recovery process.
What you experience after endoscopy depends on your health, your specific procedure, and other factors. Post-procedure symptoms relate to either the sedation for the procedure or the endoscopy procedure itself. Common symptoms after an upper endoscopy include:
Amnesia or fragmented memories of your outpatient stay
Mild pain at the site of the intravenous line
These symptoms should resolve within a day or two. If you continue to experience discomfort after a couple of days, call your doctor's office for advice.
Follow these tips for a safe, restful and speedy recovery:
Arrange for someone else to drive you to and from the hospital or outpatient center. After receiving intravenous sedation, you cannot safely operate a vehicle.
Drink plenty of water to help eliminate the sedation medications from your system.
Eat soft foods or liquids for the first meal or two after endoscopy. Good choices include broth, gelatin, mashed potatoes, eggs, and other easy-to-swallow foods.
Follow your doctor's written instructions.
Plan to spend the day resting.
Suck on hard candies or popsicles to soothe a sore throat.
Take frequent walks if you experience discomfort from bloating.
Watch for these serious symptoms that may indicate a serious or life-threatening situation. These symptoms require prompt medical intervention. Call your doctor's office right away or seek immediate medical care:
Change in mental status, such as fainting or delirium
Chest pain and other symptoms of a heart attack
Fever over 101 degrees Fahrenheit
Severe endoscopy pain beyond mild bloating or pain that gets progressively worse instead of better
Stool that is bloody, black or tarry
Always call 911 for emergency medical assistance when symptoms appear life threatening, such as in the case of a suspected heart attack. For other potential endoscopy complications, call your doctor's office to find out how to proceed.
Because upper endoscopy is minimally invasive, most people recover quickly and get back to regular life within a day or so.

Was this helpful?