Ulcerative Colitis: Prognosis and Life Expectancy
Was this helpful?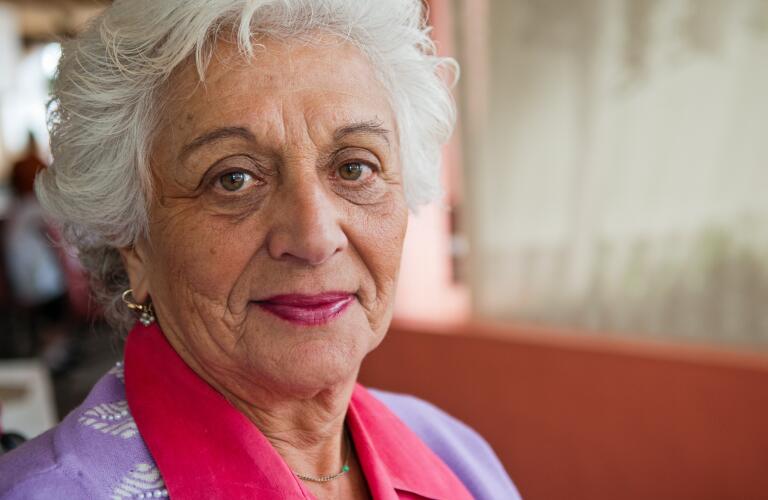 Ulcerative colitis is a chronic inflammatory bowel disease that can be mild, moderate or severe. It's impossible to predict how the disease will affect an individual because lifestyle, access to medical care, and overall health status all affect the progression of this common condition. With appropriate treatment, most people with ulcerative colitis will experience symptom-free periods of remission and periodic symptom flares.
There is no cure for ulcerative colitis, but many people with ulcerative colitis live satisfying lives.
Ulcerative proctitis, a medical condition characterized by the presence of small ulcers on the inner lining of rectum, is the mildest form of ulcerative colitis. Symptoms may include rectal pain, diarrhea, rectal bleeding, and mucus-like discharge. Approximately 20 to 30% of people who are diagnosed with ulcerative colitis have this form of the disease.
The prognosis for ulcerative proctitis is good. Because the ulcers affect only a small part of the colon, symptoms usually are not severe. Life expectancy is normal, and symptoms can almost always be managed with lifestyle adaptations and medication. Surgery is rarely needed.
However, the disease can get worse over time. Approximately 30 to 50% of people with ulcerative proctitis will eventually develop more extensive disease.
Approximately 10% of people with ulcerative colitis will develop serious complications shortly after the initial appearance of symptoms. Other people may develop complications over time. Common ulcerative colitis complications include severe dehydration, malnutrition, internal bleeding, bone loss, and inflammation of the skin, joints or eyes. About 30 to 40% of people with ulcerative colitis will develop joint problems or back pain.
Ulcerative colitis is associated with an increased risk of colorectal cancer. People who have ulcerative colitis, especially people who have had the disease for many years, may be more likely to develop colon or rectal cancer. Caught early, colorectal cancer is very treatable, so doctors recommend regular cancer screening. The long-term survival rate for people with colon cancer caused by ulcerative colitis is about 50%.
Rarely, people with ulcerative colitis develop a life-threatening swelling of the colon called toxic megacolon.
Most people with ulcerative colitis can manage their symptoms with medication. However, if medication can't adequately control symptoms, surgery is often the best option for long-term symptom control. Approximately 30% of people with moderate to severe ulcerative colitis will eventually need surgery.
The extent of surgery will depend on the extent of the disease and patient preference. Complete surgical removal of the large intestine, colon and anus is one option. It is the only way to completely cure or eliminate ulcerative colitis. People who undergo this surgery can no longer have normal bowel movements; instead, waste is collected in a plastic bag that attaches to the abdomen.
Such extensive surgery is not required for everyone with ulcerative colitis, and many people who have surgery for ulcerative colitis undergo less drastic procedures. Sometimes surgeons remove a diseased section of the colon and reattach the two healthy ends. Another option is a proctocolectomy, a procedure in which the surgeon removes the large intestine and most of the rectum but also creates an internal "pouch" that allows patients to retain bowel control.
Thanks to improved medical treatment, people with ulcerative colitis are no more likely to die early than people who do not have ulcerative colitis. Appropriate diagnosis and treatment help many people with ulcerative colitis live long lives.
Talk to your doctor about your individual condition and how you can best combine treatment and lifestyle changes to manage your ulcerative colitis for many years to come.
Was this helpful?