Everything You Need to Know About Pancolitis
Was this helpful?
Pancolitis, or pan-ulcerative colitis, is a chronic and inflammatory condition that affects the colon. There is currently no cure, but various treatments can help reduce inflammation and alleviate symptoms. Pancolitis is a form of ulcerative colitis (UC), which falls under the umbrella of inflammatory bowel disease (IBD). Researchers estimate that about 15% of people with IBD have pancolitis.
This article will discuss the causes, symptoms, treatments, and complications of pancolitis.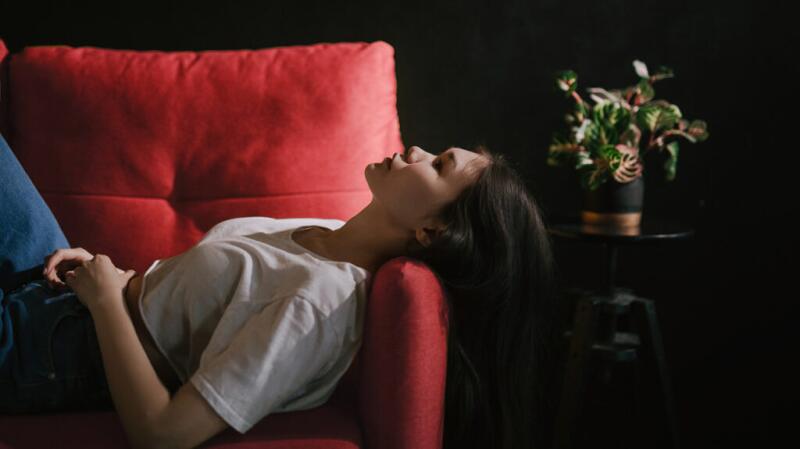 The exact cause of pancolitis is unknown. Researchers believe that factors such as genetics, autoimmune system malfunctions, or abnormalities in the microorganisms of the digestive system may play a role in the development of UC.
People who may be at a higher risk for UC include those with a family history of the disease or people ages 15–30.
Pancolitis symptoms occur during flare-ups and may vary in intensity based on the extent of your inflammation. These symptoms can include:
People with pancolitis and UC may experience severe flare-ups followed by times with no symptoms.
To diagnose pancolitis, your doctor will take a complete clinical and family medical history. To look for signs of inflammation, doctors may initially perform a sigmoidoscopy. This procedure allows doctors to examine the area from the rectum to the sigmoid colon.
If doctors suspect that more of the colon is experiencing inflammation, they may perform a colonoscopy, which examines the entire colon.
Your doctor may also take tissue samples during the sigmoidoscopy or colonoscopy to test for infection or questionable tissue.
Doctors can also use PET and CT scans to diagnose pancolitis in a noninvasive way.
Additional tests may include:
stool tests to check for bacterial infections or parasites
blood tests for anemia if you have been passing blood during bowel movements
C-reactive protein test to assess your inflammation levels
barium enema X-ray to diagnose colonic and rectal abnormalities
While there is no cure for pancolitis, medications and surgical procedures may help alleviate your symptoms.
The medications your doctor recommends will vary depending on the severity of your condition and may include:
Corticosteroids: Corticosteroids, such as prednisone, reduce inflammation and are one of the main treatments for moderate to severe UC. However, due to the risk of potentially serious side effects, doctors may prescribe them for only short periods.
5-aminosalicylates: 5-aminosalicylates are anti-inflammatory medications that can be beneficial in mild or moderate UC cases.
Immunosuppressants: Doctors may recommend immunosuppressants — such as cyclosporine, methotrexate, and azathioprine — for moderate to severe UC cases. These drugs suppress your immune system and relieve your symptoms but may also make you more susceptible to infections.
Biologics: Doctors may prescribe biologics for moderate to severe UC. These agents block certain chemicals involved in triggering inflammation to allow your colon to heal.
Discuss your medications with your doctor to understand all the risks and potential side effects before starting treatment.
Learn more about UC medications here.
Doctors may recommend surgery if you have:
severe rectal bleeding
precancerous cells with a high risk for colorectal cancer
colorectal cancer
megacolon, or severe swelling of the colon
a perforation in the colon
poor response to medication with little symptom relief
The two most common surgical procedures for UC treatment are:
Ileostomy: Doctors attach the end of your ileum (small intestine) to an abdomen opening or a stoma. The stool passes through the stoma and into an ostomy pouch bag.
Ileoanal reservoir surgery: Doctors create a pouch from the end of the ileum and attach it to the anus. The stool collects in the internal pouch and passes through the anus. This surgery requires a few operations to complete.
Because there is no cure for pancolitis, you will likely need lifelong treatment. However, a wide range of treatments is available to help alleviate symptoms and extend remission.
If medications are ineffective or cause severe side effects, your doctor may recommend surgery.
Potential complications of pancolitis depend on the severity of your inflammation and how long you have the condition:
Anemia, or a low red blood cell count, may result from ulcers in the colon lining.
About 5% of people with UC develop colon cancer, and the risk increases with the condition's duration.
Inflammation can cause rapid swelling of the colon and result in toxic megacolon.
Dehydration may require intravenous fluids.
Perforation can develop in the colon wall.
Severe rectal bleeding may occur.
These are a few other common questions people ask about pancolitis. Kelsey Trull, PA-C, has reviewed the answers.
Pancolitis can cause serious symptoms and complications. People with UC are at increased risk of developing colon cancer and other severe conditions.
What triggers pancolitis?
The exact cause of pancolitis and other forms of UC is still unknown. Experts believe genetics, atypical immune system reactions, gut microorganism abnormalities, and environmental factors may contribute.
As with all forms of UC, pancolitis has no known cure. Treatment involves managing the symptoms and complications.
Can you die from pancolitis?
While pancolitis is not fatal, some complications can be lethal. For example, toxic megacolon is the most common cause of death among people with UC.
Pancolitis is a type of UC that causes chronic inflammation throughout the colon. Its exact cause is unknown, but you may be more at risk if you have a family history of UC.
Symptoms appear during flare-ups, lasting from a few days to weeks. People with pancolitis may experience bloody diarrhea, abdominal pain, fatigue, and weight loss.
Doctors may initially recommend medications to treat pancolitis, including corticosteroids, 5-aminosalicylates, and immunosuppressants. If medications cannot relieve your symptoms, your doctor may recommend surgery.
Seek medical attention early if you have symptoms consistent with pancolitis to help prevent more severe inflammation and additional complications.
Was this helpful?