Finding the Right Doctor for Tonsillectomy
Was this helpful?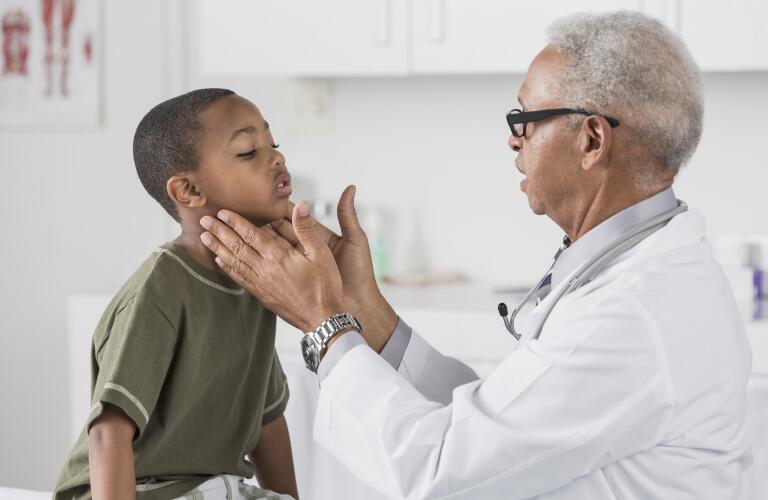 Surgical removal of the tonsils—tonsillectomy—is one of the most commonly performed surgical procedures. Approximately 289,000 American children under the age of 15 underwent tonsillectomy in 2017, according to the National Health Stat Report. Adults occasionally have their tonsils removed as well, as tonsillectomy is an effective treatment for chronic, recurring throat infections. The procedure is also used to treat obstructive sleep-disordered breathing when enlarged tonsils contribute to the problem.
Tonsillectomy is a safe surgery with a proven track record of positive outcomes. In most places, it's performed as an outpatient procedure, with the patient returning home the same day. Here's what you need to know about finding the right doctor for tonsillectomy.
Otolaryngologists (more commonly called ear, nose and throat or ENT doctors) are physicians who specialize in the diagnosis and treatment of disorders of the ears, nose and throat. They receive extensive training in surgery, anesthesia, critical care, and emergency medicine.
Look for a board-certified otolaryngologist. Board certification indicates a doctor has completed all necessary training and passed an exam by the American Board of Otolaryngology. Not sure where to find a board-certified ENT doctor? Ask your primary care provider. Most are very familiar with ENT doctors in the surrounding area.
You want an ENT doctor who stays up-to-date on current practice guidelines. Tonsillectomy is generally a very safe procedure, but researchers are always looking for ways to improve outcomes and decrease the likelihood of complications, including bleeding.
Ask prospective doctors if they are familiar with the current practice guidelines for tonsillectomy. In early 2019, the American Academy of Otolaryngology–Head and Neck Surgery published an update to the 2011 version of their Clinical Practice Guideline: Tonsillectomy in Children. The new guidelines encourage physicians to reconsider the routine use of antibiotics after surgery and say codeine pain medication (a narcotic) should not be used in children younger than 12.
You may want to choose a sub-specialist. Any ear, nose and throat doctor can perform a tonsillectomy, but some specialize in the care of children. If your child needs a tonsillectomy, you may prefer a pediatric otolaryngologist. These physicians only care for children and are well versed in the biological differences between children and adults. Many are also particularly good at communicating with children.
You'll want to be sure the doctor you choose accepts your insurance plan. So, before you start calling otolaryngologists, check your insurance coverage. All plans maintain a list of physicians who accept their coverage, and most allow you to search for in-network specialists via their website.
Check out hospital affiliations and coverage as well. Confirm your insurance covers care at the hospital or surgery center where the procedure will be performed. Not sure how to find this information? Call your insurance company and ask.
It's always a good idea to verify the information you receive from your insurance company. Doctors and healthcare organizations often renegotiate their agreements, and a doctor or hospital originally listed as part of your plan may not be part of the network at present. Specifically ask both the doctor and hospital or surgery center if they accept your health insurance.
Skills and insurance coverage are important, but so is rapport. You want a physician who makes you feel comfortable and confident, someone who listens when you talk and makes time to answer your questions (in terms you can understand). Trust your gut instincts. If you don't feel comfortable with a highly recommended doctor who's on your insurance plan, go see someone else. It's worth interviewing a few doctors to find the one who's the best fit for you and your family.
Was this helpful?