6 Tips for Caring for a Child After Tonsillectomy
Medically Reviewed By William C. Lloyd III, MD, FACS
Was this helpful?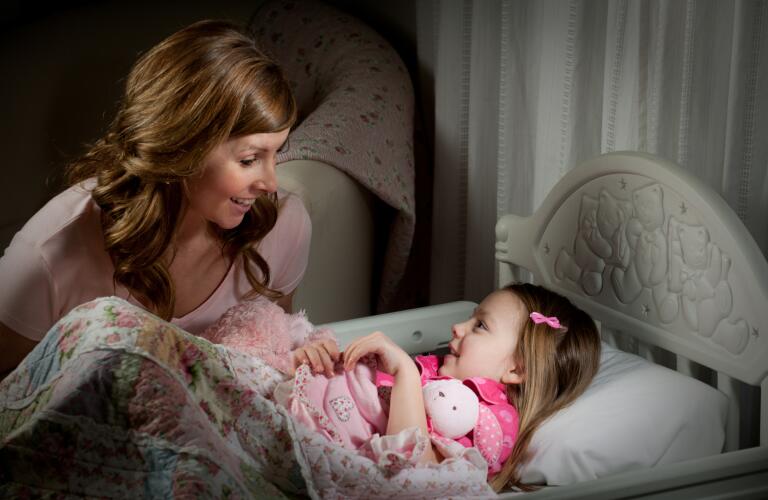 Tonsillectomy is an outpatient procedure, so you'll be your child's main caregiver after surgery. Knowing what to expect as your child recovers can help ease your mind. And learning what you can do to help your child will make you both feel better. Your child's doctor will provide specific instructions on how to care for your child at home after surgery. Here are some general tips to help your child recover.
Your child will have some pain following a tonsillectomy. This includes a sore throat and soreness in the ears, neck and jaw. Your child's doctor will prescribe medicines to ease the pain so that your child can rest and get better. Help your child stay ahead of the pain by giving regular doses of pain medicine as instructed by the doctor. Your child should require less pain medicine after a few days.
Other pain management tips include running a humidifier in your child's room to reduce dryness in the air. This may help breathing and pain with swallowing. A cold compress around the neck may also ease pain. Chewing gum can help relieve jaw pain by working the muscles. Jaw muscles tend to spasm after tonsillectomy from positioning during surgery.
It is important that your child stays hydrated during recovery. Offer fluids often. Water, apple juice, and Gatorade are good choices. Encourage your child to take frequent small sips throughout the day. Your child may not want to eat because of a sore throat. It's okay to hold off on food for the first few days if your child isn't up to it.
Many doctors no longer restrict food choices after tonsillectomy. In fact, the sooner your child starts chewing and eating, the quicker he or she will recover. Many doctors encourage children to return to their normal diets as soon as they feel like eating. If soft foods are appealing, offer Jell-O, pudding, ice cream, milk shakes, popsicles, soups, scrambled eggs, mashed potatoes, applesauce, or warm chicken broth. Your doctor may recommend avoiding rough or crunchy foods, such as popcorn, pretzels, potato chips, nuts or cold cereal, for a week.
After surgery, your child's throat will be irritated and swollen and he or she may have a low-grade fever—101 degrees Fahrenheit or lower—for a few days. Your child may snore and breathe out of his or her mouth during recovery. Bad breath is common. Also, scabs may form in your child's mouth where the tonsils were removed. Encourage your child not to bother the scabs. They will fall off gradually on their own, around 5 to 10 days after surgery.
A little blood-tinged mucus is normal the day of surgery, but bleeding is not a normal side effect of surgery. If your child has any bleeding from his or her mouth or nose, seek immediate medical care.
Every kid wants to know when they can get back to school! Your child will need to take it easy for 1 to 2 weeks after a tonsillectomy. It takes most children 7 to 10 days to recover from a tonsillectomy. Most kids are able to return to school a week after surgery.
Call your doctor right away or seek immediate medical care if your child has:
Blood coming from the mouth or nose
Breathing problems, such as shortness of breath, difficulty breathing, labored breathing, or wheezing
Change in alertness, such as passing out, unresponsiveness, or confusion
Fever over 101 degrees Fahrenheit
Inability to urinate, pass gas, or have a bowel movement
Increase in swallowing. This could mean your child is bleeding and swallowing blood.
Pain that is not controlled by pain medication or an increase in difficulty swallowing or sore throat
Unexpected drainage, pus, redness or swelling of the mouth or nose
It is important to keep your follow-up appointments after a tonsillectomy. The doctor will check to make sure your child's throat is healing properly and there are no signs of infection. Contact your doctor for questions and concerns between appointments.
Was this helpful?