Hypoxemia Explained: Signs, Causes, Treatment, and More
Was this helpful?
Hypoxemia is when the partial pressure or percentage of oxygen in the blood decreases. In the blood, cells deliver oxygen to the surrounding tissues of the body. If hypoxemia occurs, the body may not receive the oxygen that it needs to function healthily. According to the researchers behind a 2021 overview, the proper exchange of oxygen to the tissues of the body is one of the most important processes that can occur in humans.
The partial pressure of oxygen refers to the amount of oxygen that is accessible in the blood. With hypoxemia, this pressure of oxygen is low, causing a lack of available oxygen in the body.
As a result, hypoxemia can be serious and present life threatening complications, as the body may not be able to continue its healthy function. However, prompt and effective treatment can resolve hypoxemia in some cases.
This article explains more about how hypoxemia happens and its types, as well as its symptoms, causes, and treatment option. It also discusses the outlook with hypoxemia and some frequently asked questions about the condition.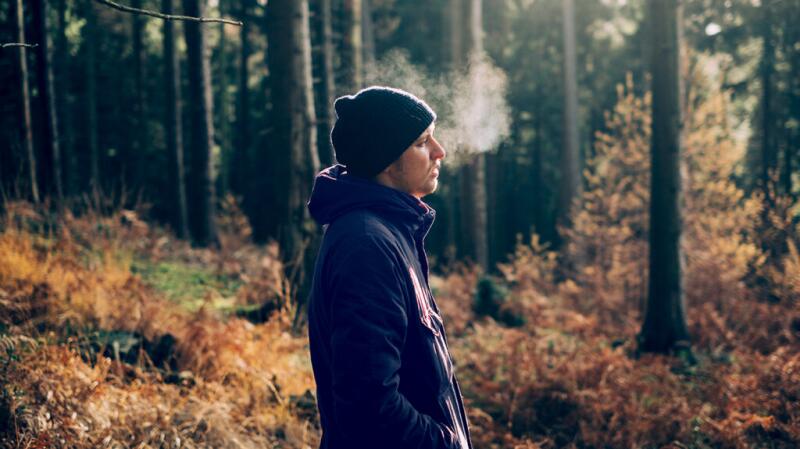 There are several different mechanisms for how hypoxemia develops in the body. These different processes may have varying underlying causes.
Ventilation/perfusion mismatch
A ventilation/perfusion (V/Q) mismatch may be the most common cause of hypoxemia.
Ventilation refers to the flow of air in and out of structures of the lungs called alveoli. Perfusion refers to the blood flow to the lungs. The ratio of these two factors should remain in a certain proportion to ensure healthy gas exchange rates and oxygen supply in the body.
When V/Q levels are out of their ideal ratio, this can affect the levels of oxygen in the blood and cause hypoxemia.
Hypoventilation refers to when a person's breathing is not sufficient to achieve a healthy exchange of oxygen and carbon dioxide in the body. This can limit the oxygen levels in the blood, resulting in hypoxemia.
This can happen during sleep, so you may not be aware of it.
Symptoms of hypoventilation include difficulty breathing and shallow breathing.
Typically, the blood that has lower levels of oxygen passes through the right side of the heart to travel to the lungs and gain more oxygen there.
However, if the blood from the right side of the heart instead passes to the left side without exchanging oxygen or carbon dioxide as expected, this can cause hypoxemia.
Diffusion limitation refers to when oxygen cannot adequately transfer from the lungs to the blood vessels.
This can happen for various reasons, including a decrease in the surface area of the lungs, inflammation, scarring of the lungs, or a low availability of oxygen in the alveoli.
When the pressure of oxygen in the air is low, hypoxemia can occur.
This is because if the amount of oxygen available in the air is lower, you may not be able to take in sufficient levels of oxygen.
The type of hypoxemia that you experience may differ depending on the underlying cause of the condition that is leading to an inadequate exchange of oxygen.
Causes that can result in the development of hypoxemia can include:
respiratory infections, such as tuberculosis, pneumonia, or HIV-related infections
infection with SARS-CoV-2, which causes COVID-19
asthma
physical impairments, anomalies, injuries, or traumas affecting the lungs, chest, and respiratory muscles
lung and respiratory conditions, such as:
liver and kidney disease
some medications, such as beta-2 agonists, which some people use to treat asthma
injuries or disorders of the central nervous system, which consists of the brain, spinal cord, and nerves
Some causes of hypoxemia, such as sleep apnea and COPD, cause hypoxemia to occur during sleep. Clinicians may refer to this as nocturnal hypoxemia.
Symptoms of hypoxemia include:
dyspnea, or difficulty breathing
rapid breathing
chest pain
confusion
fatigue, drowsiness, or sleepiness
difficulty waking or changes in consciousness
a rapid or irregular heartbeat
cyanosis, or discoloration of the skin, particularly around the fingers, nails, toes, and mouth
Seek emergency treatment for serious respiratory symptoms
Some symptoms of respiratory conditions require emergency treatment, as they can present a threat to life.
Call 911 or seek immediate care for anyone experiencing the respiratory symptoms included above.
You can take a reading of the oxygen levels in your blood at home using a pulse oximeter.
A pulse oximeter is a device that will measure your blood oxygen levels by clipping onto your finger and reporting oxygen saturation (SpO2) levels as a percentage.
For most people, an expected oxygen saturation level will show between 95% and 100%. For people with an underlying respiratory condition such as pneumonia or COPD, and for those who live in an area with high elevation, the expected value may be lower.
Pulse oximetry may be especially useful if you have COVID-19, as some people with the disease can experience decreases in oxygen levels without feeling any new symptoms of illness. Clinicians call this phenomenon "silent" hypoxemia.
What is a dangerously low oxygen level?
Get medical advice from your doctor if you have an oxygen saturation level reading of 92% or lower.
Seek immediate medical help or call 911 if the level reads 88% or lower.
Pulse oximetry and accuracy
It is important to note that at-home pulse oximeters only offer an approximation of your blood oxygen levels. Certain factors, such as manufacturing, can cause inaccuracies.
As a result, experts do not recommend relying on an oximeter reading without medical oversight. Also, it is essential to keep monitoring any other symptoms you may be experiencing.
Seek immediate medical help for any serious symptoms of respiratory conditions.
Hypoxemia can be dangerous. However, prompt detection and medical treatment can help prevent the condition from worsening or developing into more severe complications.
Immediate treatment for hypoxemia will include raising your blood oxygen levels to ensure that the body's tissues receive enough oxygen.
Oxygen therapy can help do this by giving supplemental oxygen to the individual, either at the hospital or in their home.
There are several devices that you can use to receive oxygen therapy. For example, you can receive it through a face mask or nasal prongs. Your doctor may work with you to find whichever is the most appropriate for you.
Additional treatments may be recommendable in severe cases of hypoxemia.
Treatment for hypoxemia may also involve addressing the underlying cause of the hypoxemia.
In some cases, hypoxemia can cause serious complications.
This is because a low partial pressure of oxygen in the blood may mean that the tissues of the body do not receive enough oxygen and will not be able to function properly.
If enough time passes without adequate oxygen supply to the tissues, the damage can be permanent or life threatening.
Complications of hypoxemia and respiratory failure can include:
unmanageable refractory hypoxemia
lung complications, such as scarring of the lungs or lung failure
other organ complications, such as kidney failure
infections
brain damage or brain death
In some cases, hypoxemia can be refractory, meaning that it does not respond effectively to treatment.
Refractory hypoxemia can result from any underlying cause of hypoxemia, and it may respond to intensive therapies. One such therapy is extracorporeal membrane oxygenation, which pumps blood from the body through an artificial lung to add oxygen before returning it to the body through small tubes.
The definition of hypoxemia specifies low partial pressure of oxygen in the blood. Hypoxia, on the other hand, refers to when the tissues of the body do not receive adequate amounts of oxygen for function.
As a result, hypoxia can be a complication of hypoxemia. However, hypoxia can have other causes and happen without hypoxemia first occurring.
Read on for more information about hypoxia vs. hypoxemia.
The outlook for people with hypoxemia will vary based on the underlying cause and severity of the condition, the effectiveness of the treatment, and individual factors such as age.
The outlook may also vary according to whether or not the person affected has any other underlying conditions.
Below are some frequently asked questions about hypoxemia.
What is the most common cause of hypoxemia?
The most common cause of hypoxemia is what clinicians call a V/Q mismatch.
This happens when the levels of oxygen supply and blood flow in and around the lungs are not in proportion, which can affect the levels of oxygen pressure in the blood.
What happens when your oxygen level drops to 70%?
An oxygen saturation level of 70% or lower is below the expected range for a healthy person.
If oxygen levels become too low, it can result in respiratory failure. This could cause permanent damage to the body's tissues if they do not receive enough oxygen, and it can be life threatening.
Seek immediate medical care for any reading of oxygen saturation level at 88% or lower.
Hypoxemia occurs when the partial pressure of oxygen in the blood is low. This can happen due to injury or impaired function of the lungs and respiratory system. It can also result from insufficient levels of oxygen entering the blood.
Underlying causes of hypoxemia can include conditions such as cystic fibrosis, infections, lung injury, and disorders of the central nervous system. Treatment can include oxygen therapy to raise the blood's partial pressure of oxygen and address any underlying cause.
Some cases of hypoxemia can be severe or difficult to treat. Complications of hypoxemia can include permanent damage to the tissues of the body. This can be life threatening.
Seek immediate medical attention for any symptoms of respiratory illness, such as difficulty breathing, discolored skin, confusion, or chest pain.
Was this helpful?