Can Anxiety Cause Dizziness?
Was this helpful?
Anxiety can cause many physical symptoms as well as emotional ones. Physical symptoms can include dizziness and lightheadedness. This article explains the link between anxiety and dizziness. It also discusses the other symptoms of anxiety and treatment options.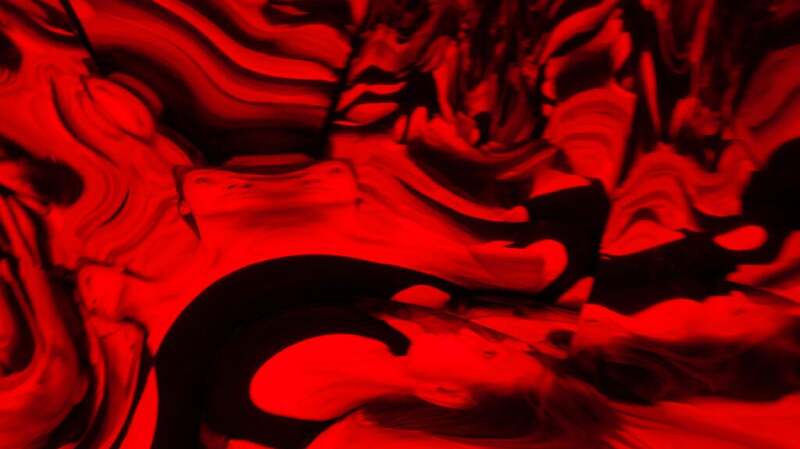 Dizziness is a term that someone might use to describe an issue with their sense of balance.
Some people describe this as a feeling of their surroundings spinning around, referred to as vertigo. Other people describe dizziness as giddiness, lightheadedness, or feeling off balance. Another way people describe dizziness is the feeling of walking on a soft surface like cotton wool.
Anxiety is often a typical part of life. People often worry about money, relationships, or their health. However, this is generally an occasional feeling of worry or anxiety that passes.
People with anxiety disorders typically experience more than a passing sense of worry and anxiety. For those with anxiety disorders, these feelings do not go away quickly and can worsen with time. The feelings of anxiety can also affect their daily life and activities.
Whether anxiety is occasional or chronic, it can cause many different physical symptoms, including dizziness.
There are a few different ways anxiety can lead to dizziness. These include:
Drop in blood pressure: Anxiety can cause a drop in your blood pressure, which can lead to feelings of dizziness, lightheadedness, or fainting. An older study found that a drop in blood pressure may be due to prolonged anxiety. However, the link between low blood pressure and anxiety is still not fully understood.
Vestibular problems: Anxiety and stress can aggravate vestibular or inner ear issues. Inner ear issues are a common cause of feelings of dizziness.
Hyperventilation: Anxiety can cause a person to hyperventilate or breathe more than their body needs. This is more common in panic disorder. It affects the balance of gasses in your lungs and the amount of oxygen flowing through your body. This can cause dizziness.
Anxiety and stress are the most common causes of dizziness that are not directly related to inner ear problems.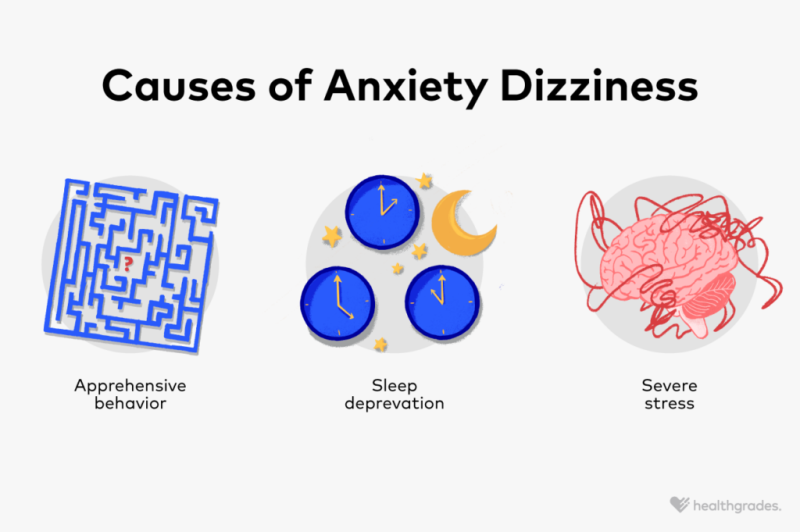 Anxiety, especially chronic anxiety in anxiety disorders, can cause many other symptoms besides dizziness.
Other physical symptoms of anxiety include:
Psychological symptoms of anxiety include:
a sense of dread or fear
restlessness
a feeling of constantly being on edge
withdrawal from social situations, friends and family, or work
Read more about how anxiety feels.
If you experience dizziness with anxiety, there are ways you can help it to pass. These include:
moving slowly and carefully
lying down until the dizziness passes and getting up slowly
drinking plenty of fluids, especially water
getting plenty of rest
avoiding caffeine, tobacco, and alcohol
Treatment for anxiety disorders typically includes psychotherapy, medication, or a combination of treatments. Psychotherapy to treat anxiety disorders typically includes cognitive behavioral therapy (CBT) or acceptance and commitment therapy (ACT).
Medications used to treat anxiety generally involve anti-anxiety medications, antidepressants, beta-blockers, or a combination of medications.
Work closely with your mental health professional to create the most effective treatment plan for you.
Learn some facts about anxiety here.
Nicole Washington, D.O., MPH, has reviewed these questions people frequently ask about anxiety and dizziness.
Does dizziness from anxiety go away?
If anxiety is the main cause of dizziness, the feeling of being dizzy may come and go. Typically, occasional episodes will get better on their own. If you experience chronic anxiety or anxiety disorders, you may continue to experience dizziness related to anxiety. Treating the anxiety may also help the dizziness.
What are the main symptoms of anxiety?
Some of the most common symptoms of anxiety are:
dizziness
feeling restless or on edge
irritability
difficulty concentrating
What does dizziness with anxiety feel like?
People have described dizziness caused by anxiety as an unsteady or lightheaded feeling. You may feel as though you are swaying even if you are standing still.
Anxiety can cause many physical symptoms, including dizziness.
Some reasons anxiety can cause dizziness are a drop in blood pressure, aggravation of inner ear issues, and hyperventilation.
You can treat dizziness caused by anxiety by lying down until it passes, moving slowly, and drinking plenty of fluids, especially water. Other treatments for anxiety include psychotherapy, medication, or a combination of treatments.
If you are experiencing persistent anxiety and worry that interfere with your daily life, speak with a mental health professional.
Was this helpful?