Body Aches: Possible Causes and When to See a Doctor
Was this helpful?
In general, body aches are dull pain or discomfort in part or all of the body. These aches can be mild, strong, temporary, or chronic. Sometimes, body aches feel more muscular in nature and are limited to one area. Other times, you may feel as though you ache all over. There are many different causes of body aches. Various mild to serious diseases, disorders, and conditions can trigger body aches.
When body aches are in just one area, they may originate from the musculoskeletal system. If this is the case, minor injuries, overuse injuries, arthritis, or stress could be the cause.
Full-body aches, on the other hand, are more likely to indicate an underlying illness of some sort. Other symptoms that accompany body aches can be clues to the cause. For example, body aches and fever or body aches and chills may originate from a bad cold or a more serious infection, such as COVID-19 or the flu. Full-body aches with no fever may be due to one of several causes, ranging from drug side effects to autoimmune conditions.
Seek prompt medical care for persistent body aches that have no apparent cause or if body aches are causing you concern. Your doctor will need to determine if they are related to a chronic medical condition.
Body aches related to an acute condition, such as an electrolyte imbalance or a severe infection, may require emergency attention. Seek immediate medical care (call 911) if you have body aches alongside other symptoms, such as:
severe abdominal pain
fever higher than 101°F (38ºC)
chest pain or pressure
difficulty breathing
In this article, learn more about body aches, including their possible causes and available treatment options.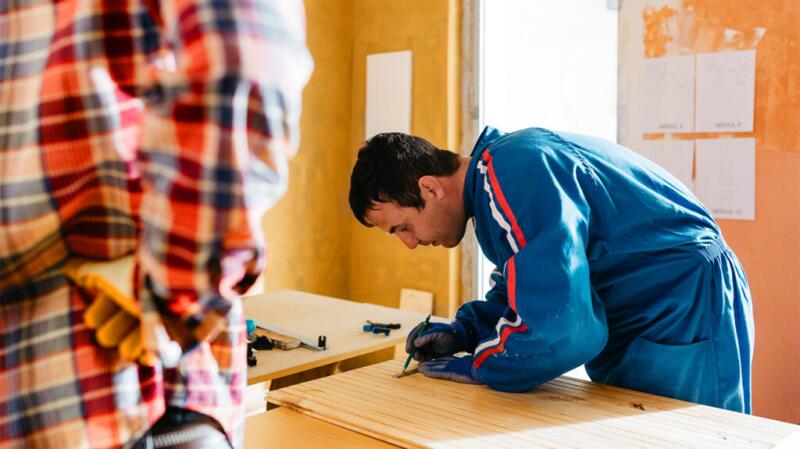 Body aches may accompany other symptoms that vary depending on the underlying cause. The following sections explore these in more detail.
Musculoskeletal symptoms that may occur alongside body aches
Body aches may accompany other symptoms that affect the musculoskeletal system. This system includes the bones, muscles, joints, ligaments, tendons, nerves, and blood vessels. Symptoms may include:
bruising or swelling
an inability to bear weight on a limb or problems using the limb
joint pain, stiffness, and limited mobility
warmth and redness
Other symptoms that may occur alongside body aches
Body aches can occur with a variety of other symptoms that depend on the underlying cause. Other symptoms can include any of the following:
abdominal pain or cramping, diarrhea, nausea, and vomiting
difficulty thinking, concentrating, or remembering
a rash
sleep problems, anxiety, irritability, and mood changes
a sore throat, a headache, a cough, sneezing, a runny or stuffy nose, and swollen lymph nodes
Symptoms that might indicate a serious or life threatening condition
Sometimes, body aches may occur with other symptoms that might indicate a serious or life threatening condition that needs immediate evaluation. Seek immediate medical care (call 911) if you or someone you are with has any of these potentially serious symptoms:
A wide variety of diseases, disorders, and conditions can cause body aches. Often, body aches originate from the muscles or bones. However, body aches can also be a symptom of infections, autoimmune diseases, and other types of disorders. Some causes of body aches can be serious.
Musculoskeletal causes of body aches
The musculoskeletal system is one of the most common culprits when it comes to body aches. Common musculoskeletal causes include:
acute injuries, including sprains and strains
growth plate problems (in children and teenagers)
nerve compression
overuse or repetitive strain injuries
stress and muscle tension
Other causes of body aches
Body aches can also result from problems in other bodily systems. Other causes of body aches can include:
autoimmune diseases, such as lupus, multiple sclerosis, and rheumatoid arthritis
bacterial and viral infections, including colds, the flu, COVID-19, Lyme disease, and Rocky Mountain spotted fever
blood flow problems, such as intermittent claudication
chronic conditions, such as fibromyalgia and chronic fatigue syndrome
immunization against various diseases, due to the normal inflammatory response associated with building immunity
other inflammatory conditions, such as dermatomyositis, polymyalgia rheumatica, and polymyositis
certain medications, including angiotensin-converting enzyme inhibitors, statins, cancer drugs, and biologics
Serious or life threatening causes of body aches
In some cases, body aches may be a symptom of a potentially serious or life threatening condition, including:
Because body aches can be a symptom of various illnesses, it is important to contact your doctor for a diagnosis. Generally, body aches from a mild viral infection or a minor injury will go away with home remedies. However, contact your doctor for an appointment if body aches last longer than a few days or are severe.
Call 911 or go to your nearest emergency room for body aches when:
To diagnose your condition, your doctor will ask you several questions related to your body aches, including:
When did your body aches start?
Are your body aches constant, or do they come and go?
Are you experiencing any other symptoms, such as fever, joint pain, or dizziness?
When do your symptoms occur?
What, if anything, makes your symptoms better or worse?
What medications do you take, if any?
Depending on your answers and the results of a physical exam, your doctor may also need to order tests. This could include a complete blood count, urinalysis, and other blood tests to look at muscle enzyme levels and markers of inflammation. Sometimes, specific tests — such as those for Lyme disease — are necessary to make a diagnosis. Imaging tests may also be part of the diagnostic process, depending on your test results.
It is not always possible to diagnose an underlying cause or condition. If the problem persists and your doctor is unable to determine the cause, seeking a second opinion may give you more information and answers.
Treating body aches depends entirely on the underlying cause. Treatment may involve medications, home remedies, physical therapy, and, in some cases, even surgery.
Medications for relieving body aches may include:
antidepressants and antiseizure medications
corticosteroids for inflammatory causes
muscle relaxants
pain relievers, such as acetaminophen (Tylenol) and nonsteroidal anti-inflammatory drugs
Heat may help alleviate body aches by opening constrained blood vessels. Heat therapy can be helpful in soothing sore muscles, low back pain, and menstrual cramps.
Cold therapy, or ice, may help alleviate pain and inflammation due to muscle injuries, sciatica, and tendinitis. Applying ice at the time of the injury may prove especially helpful.
In some cases, alternating between heat and cold therapy may be the most effective method for treating your body aches.
Research into the effectiveness of relaxation methods such as massage therapy remains mixed. However, massages for muscle pain relief are a popular method. This includes massages performed by licensed massage therapists and at-home massage tools.
Massaging cramping muscles can help release tension, promote relaxation, and reduce stress.
Rest, ice, compression, and elevation (RICE)
To perform the rest, ice, compression, and elevation method, try the following tips:
Rest: Rest your body and postpone any activity that may have caused your injury.
Ice: Use an ice pack or a bag of frozen vegetables to help reduce swelling and relieve pain. Apply ice to the area for 15–20 minutes three times per day.
Compression: Use a compression bandage to help manage any swelling.
Elevation: If safe, elevate the area to minimize inflammation from the injury.
Stretching and strengthening exercises
Practicing stretching and strengthening exercises can help treat and prevent body aches. Yoga stretches are some examples of safe practices that may help alleviate pain over time.
Potential complications from body aches depend on the underlying disease, disorder, or condition. Because body aches can be due to serious diseases, delaying treatment can be associated with a higher risk of serious complications.
Once your doctor diagnoses the underlying cause, it is important for you to follow your treatment plan. This is the best way to help prevent future complications.
It is not uncommon to experience body aches during and after COVID-19. When they have COVID-19, people often spend more time resting and can experience aches, stiff joints, and muscle weakness as a result. Furthermore, remedies used to treat COVID-19 may cause further weakness, strain, or stiffness.
Body aches related to COVID-19 should improve shortly after recovery from the illness. The pain associated with COVID-19 body aches has been described as localized or widespread discomfort, primarily in the shoulders and back. However, aches may occur in any area of the body. Experiencing sensations of pins and needles or general numbness is also common.
Body aches from COVID-19 are treatable with similar methods for addressing pain and stiffness, including pain relievers, heat and cold therapy, and gradual stretching or strengthening exercises. Contact your doctor promptly if your symptoms worsen, you experience breathlessness, or your body aches last longer than 3 months.
People often describe body aches as dull pain or discomfort in part or all of the body. Aches can be mild or strong and temporary or chronic. Sometimes, body aches are limited to one area, but in other cases, they can affect the entire body.
Body aches can be due to general lifestyle habits, symptoms of an acute illness, or a chronic condition. They may also occur as a result of or in conjunction with COVID-19.
Effective treatments to alleviate body pain can include medication, physical therapy, and home remedies. Contact your doctor if the pain and symptoms associated with body aches worsen or persist.
Was this helpful?