Recovery After Spinal Fusion: What to Expect
Medically Reviewed By William C. Lloyd III, MD, FACS
Was this helpful?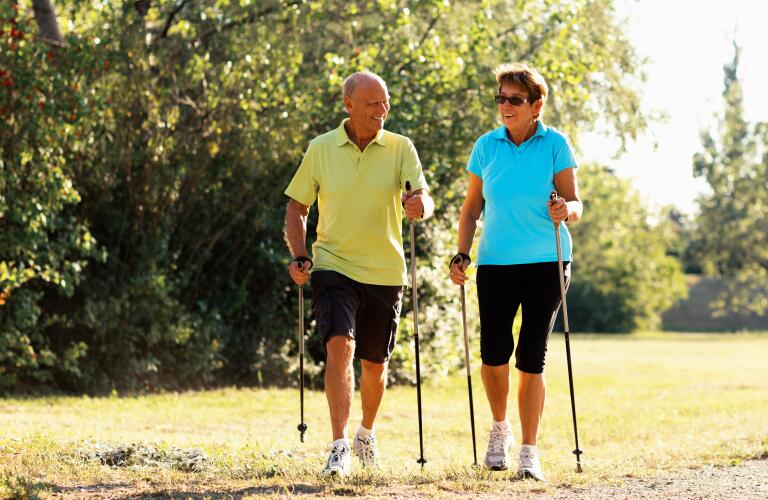 If you experience chronic back pain, numbness or tingling in your extremities, or severe scoliosis, your doctor may recommend spinal fusion surgery. This operation joins two vertebrae (spinal bones) into a single unit, and it is proven to eliminate or reduce back pain. Spinal fusion recovery can take weeks or months, depending on the extent of the surgery, your age, and your overall health condition. Here's what you need to know about recovery after spinal fusion surgery.
Your pain level may vary, depending on the location of the spinal fusion. Many people who undergo cervical spinal fusion, for example, report very little pain afterwards. In fact, their previous neck pain often disappears immediately. If you have a lumbar spinal fusion performed, you may experience more discomfort.
Young adults undergoing spinal fusion for scoliosis likely can expect significant discomfort immediately following surgery, as these procedures often are extensive and involve the placement of many instruments, including metal rods and screws.
Your surgeon can provide you with multiple strategies for managing your post-surgical pain. These approaches may include:
Intravenous pain medication while hospitalized
Oral pain medications prescribed to take after you get home
Pain "ball" or pump, a disposable device worn on the outside of the body that slowly infuses pain medication to the surgical site through a flexible plastic line that enters the body through the incision
You should take all oral medications as directed and safely dispose of any unused narcotics. The pain ball will slowly deflate as the medication enters your body, and your doctor will remove it during a follow-up appointment.
You should not take over-the-counter non-steroidal anti-inflammatory (NSAID) medications for your post-fusion pain unless your surgeon explicitly tells you to do so. These products can interfere with the bone graft process.
Depending on the type of surgery you had, your incision may be large or tiny. The size of the incision will determine the prominence of the spinal fusion scar. If the appearance of your scar is a concern, discuss this with your surgeon in advance of the surgery.
To care for your incision after spinal fusion, follow your surgeon's written instructions. Typically, to care for an incision you should:
Allow any steristrips (small adhesive tapes across the incision) to fall off on their own, or gently remove them after about 10 days
Avoid soaking in water, such as a bathtub, hot tub, or swimming pool
Gently clean the incision as directed with mild soap and water, patting dry afterwards
As long as you follow your written post-op instructions, your incision likely will heal just fine. Call your surgeon's office if you have any questions or concerns.
Whether you have spinal fusion surgery in the neck or the lower back, you'll likely be fitted with a brace that restricts your movement. This restriction allows the bone graft to heal without disruption or displacement. These braces often must be worn 24 hours a day, including during sleep and showering.
After cervical spinal fusion, you likely will wake up wearing a rigid neck brace, sometimes referred to as a "Miami J" collar. Later, your doctor may replace the rigid brace with a soft collar that can be taken off for showering and certain other activities.
After lumbar spinal fusion, you may be given a girdle-type brace that wraps tightly around your lower back and midsection. Your doctor will tell you how often to wear this brace.
If you've had spinal fusion surgery for scoliosis, you may wake up in a rigid brace that encloses your entire torso.
Be sure to go over the bracing instructions with your surgeon or nurse. You should not remove the brace under any circumstances, unless your doctor tells you to. Removing the brace prematurely can cause serious post-surgical complications.
Your post-operative instructions should detail exactly what types of activities you can continue to engage in. These activity restrictions will differ, depending on the location of the surgery. In general, after spinal fusion surgery you should:
Avoid bending or twisting motions at the level of the surgery.
Avoid lifting and carrying objects that exceed the weight limitation issued by your surgeon.
Avoid sexual activity until cleared by your doctor.
Avoid stairs until cleared by your doctor.
Avoid strenuous activities of any kind (golfing, tennis, home improvement tasks, etc.).
Walk frequently, to the limit prescribed by your surgeon.
Wear your brace as instructed.
If you follow all your surgeon's instructions, you can expect a smooth spinal fusion recovery that relieves your back pain and any previous numbness or tingling. Many people find that spinal fusion restores their quality of life and allows them to resume their previously active lifestyle, once the fusion has healed.

Was this helpful?