When to See a Doctor for Sleep Problems
Medically Reviewed By William C. Lloyd III, MD, FACS
Was this helpful?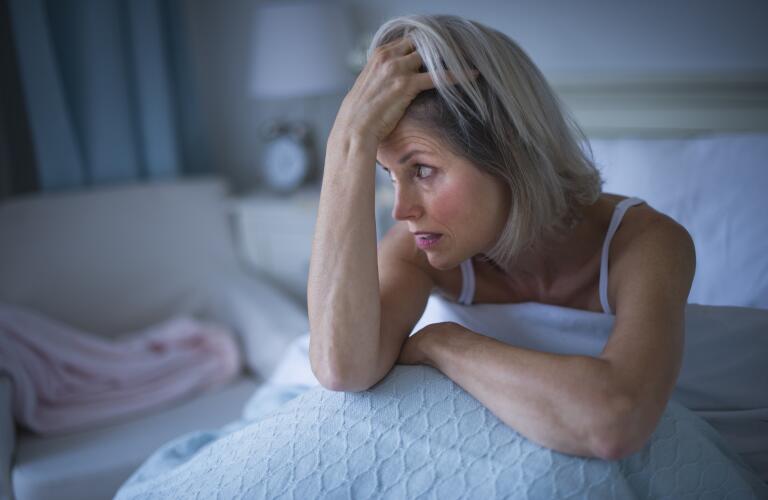 If you consistently have trouble sleeping at night, you may be one of millions of Americans who suffers from a sleep disorder. Almost everyone has had trouble sleeping at one point or another, but a sleep disorder occurs on an ongoing basis. Because there are more than 100 types of sleep disorders, it can be difficult to figure out what is causing your sleepless nights.
Here are the most common sleep disorders:
For most people, sleep debt is due to busy lives, shift work or "night owl" syndrome—staying up too late. Poor sleep may also stem from napping too much, depression, anxiety, caffeine or other stimulants, or simply getting older. However, sleep disorders can occur on their own. This is true for narcolepsy, RLS, sleep apnea, and even insomnia in some cases. Sleep scientists know that sleep is controlled by our genes, and many sleep disorders run in families.
Treatment and prevention strategies depend on the exact sleep disorder, but in general, making a sleep a priority and good sleep habits are essential. This includes having routine sleep times, keeping your room cool and dark, and limiting caffeine, nicotine and alcohol. Doctors also recommend limiting daytime naps, getting regular exercise, and not eating close to bedtime. Your doctor may have more suggestions based on your specific habits.
Talk with your primary care doctor or provider if any of these situations applies:
You have trouble sleeping at night for 30 days or more.

You find yourself drowsy or dozing off during the day, with impaired memory, alertness or concentration.

You have tried good sleep habits (good sleep hygiene) and sleep problems persist.
It is important to explore the possible causes of your sleeplessness and try to find a solution. Your primary care doctor will be able to talk about solutions, but may also recommend seeing a sleep medicine specialist for a full evaluation and diagnosis. A sleep specialist is also the best choice for advanced care and treatment if you have a clinical sleep disorder.
Was this helpful?