What to Expect With a Telehealth Appointment for Insomnia
Was this helpful?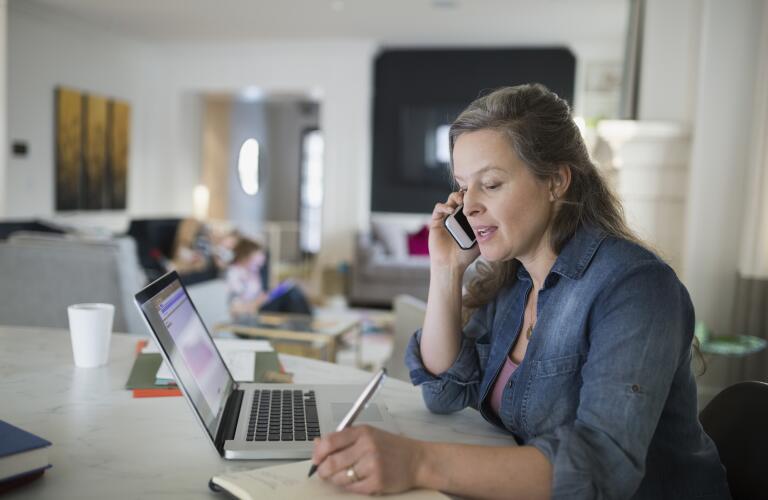 If you're one of the 30 to 40% of Americans who struggle to fall asleep or stay asleep on any given night, you may be searching for treatments that can help. Treating insomnia doesn't always require an in-person doctor visit. An online sleep specialist can also diagnose you and find solutions to your sleep problems.
Research finds telehealth for insomnia works just as well as in-person visits, and it can be more convenient than driving to a doctor or therapist's office. If you've never visited a sleep specialist virtually, there are a few things you should know before your first telehealth for insomnia visit.
Before a sleep specialist can treat your insomnia, they need to know what's causing it. Insomnia causes can range from work stress, to a medication you take, to a sleep disorder like sleep apnea or restless legs syndrome.
During an initial telehealth appointment for insomnia, you'll meet with your online sleep specialist virtually from the comfort of your own home. They will likely start by asking questions about your health and sleep habits. You may be asked to fill out a sleep diary before the appointment to help your doctor identify patterns in your nightly sleep habits.
Telehealth for insomnia is done with the help of technologies like your computer, tablet, or smartphone. It's helpful to test out your Internet connection and the link your doctor's office provides for your visit before your scheduled appointment time. Find a quiet, private spot in your home, and have a paper and pen handy to take notes or jot down questions that come up.
Insomnia treatment online looks very similar to an in-person visit. You'll see your doctor face to face, and you'll be able to ask questions and share your experiences.
If the cause of your insomnia isn't clear, your doctor might order a sleep study. You can do this right in your home. You'll wear a special monitor while you sleep that records your sleep patterns, breathing, oxygen levels, and other measurements. Your doctor will explain how to wear and use this device.
Once you finish the sleep study, you'll send back the monitor so your sleep specialist can review the results. Then you'll schedule another telehealth visit with your doctor to go over those results and plan next steps.
Certain parts of the insomnia evaluation must be done in person. For example, to examine your airway for any blockages that might be affecting your nighttime breathing, your doctor will have to see you in the office. But once tests like this are complete, you can do follow-up visits through telehealth.
Treating sleep problems often starts with cognitive behavioral therapy for insomnia (CBT-I). You'll work with a therapist to identify and change the thoughts that are keeping you awake.
This type of therapy is very easy to do over a telehealth visit. You'll video conference with a CBT-I therapist, either one on one or as part of a group session. The therapist will teach you ways to develop better sleep habits. Advice might include adopting relaxation techniques to calm your mind before bedtime, or finding ways to stay on a regular sleep and wake schedule each day.
If therapy isn't enough to relieve your insomnia, sleep medication can be another option. Your online sleep specialist may need to see you in person for the first visit to prescribe medicine. But after that initial visit, you may be able to discuss your medications and get prescription renewals through virtual visits.
Before your first sleep disorder telehealth visit, call your doctor or therapist's office and ask what to expect. Also make sure that your insurance will cover the cost of the appointment. The COVID-19 pandemic has increased the number of virtual health services that are covered, but not all insurance providers will pay for telehealth in the same way, or at all.
Was this helpful?