Poison Oak, Ivy, and Sumac: A Guide
Was this helpful?
Poison oak, ivy, and sumac are plants throughout the United States. The oils from these plants can cause an allergic reaction that presents as a rash. This article will tell you how to identify the poison oak, ivy, and sumac plants. It will also discuss the symptoms and appearance of the rash they can cause. Finally, it will talk about treatment for the rash and how to prevent it.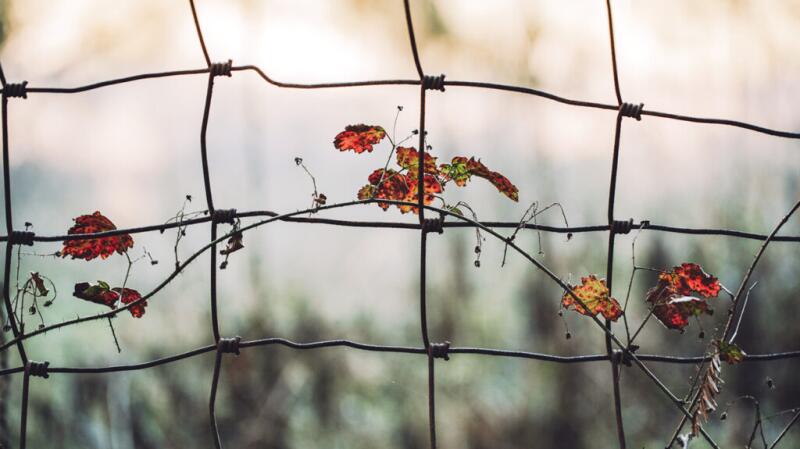 Poison oak, ivy, and sumac are plants that grow in almost every area of the U.S. The only areas where they do not typically appear are Alaska and certain parts of the desert in Nevada. Due to their prevalence, it is important to be able to identify the different plants so you can avoid them.
An oil called urushiol oil is on each of these types of plants. This oil is what causes the allergic reaction that can lead to an itchy and irritating rash.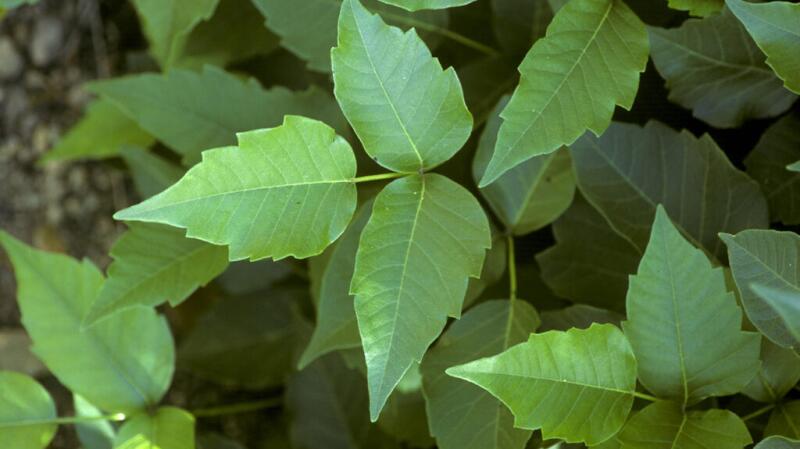 In the eastern and southern parts of the U.S., poison oak typically grows as a low shrub. In the Pacific coast areas, it generally grows in long vines or tall clumps.
The leaves of poison oak typically grow three to one stem. This is where the saying, "leaves of three, let it be" comes from.
Poison oak plants may also have green or yellow flowers, and clusters of berries that are either yellowish-green or white.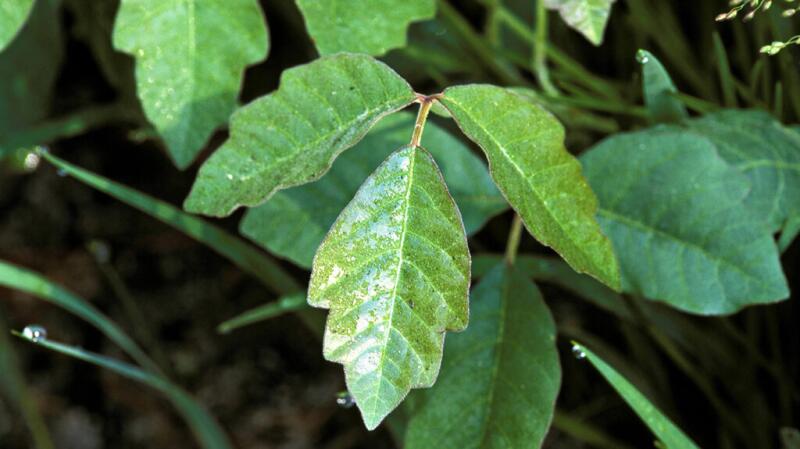 You can find poison ivy throughout the U.S., except for in Hawaii, Alaska, and parts of the West Coast.
Each leaf has three glossy leaflets with either smooth or toothed edges. Eastern poison ivy typically grows in a hairy, rope-like vine. Western poison ivy is typically a low shrub that does not form a climbing vine.
Poison ivy plants may also have green or yellow flowers, or greenish-yellow, white, or amber berries.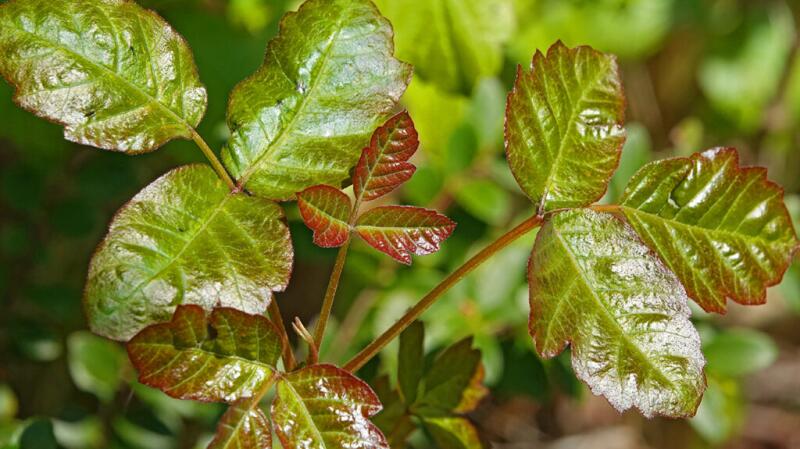 Poison sumac tends to grow in the swamps or bogs of the Northeast, Midwest, and some parts of the Southeast.
It typically grows as a tall shrub or small tree. Each leaf has its own cluster of 7–13 leaflets with smooth edges arranged in pairs.
The leaves are orange in the spring, green in the summer, and either yellow, orange, or red in the fall. It may also have glossy pale yellow or cream-colored berries.
If you come in contact with poison oak, ivy, or sumac, take the following steps as soon as possible:
Immediately wash your skin with rubbing alcohol, poison plants wash, or dish soap.
Rinse thoroughly with plenty of cool water.
Be sure to wash under your nails.
The rash from poison oak, ivy, or sumac typically occurs within 4–48 hours of contact if you experienced a rash. If this is your first time developing a rash, it can take 2–3 weeks.
Symptoms that may appear after coming in contact with one of these plants include:
a reddish or discolored rash
bumps
red or discolored patches or streaking
blisters weeping
swollen areas
itchiness
Typically, the first indication of a reaction to contact with a poisonous plant is your skin itching. The itching may be intense. Shortly after this, the itch appears. The rash typically:
itches
looks red or discolored
blisters
Sometimes instead of a red or discolored rash, people will develop black spots or streaks. This generally looks like black lacquer spilled on your skin.
The severity of the rash can vary from person to person. Some people only develop one or two small rashes. While others may develop a rash all over.
Learn more about poison ivy rash and when to contact a doctor.
Generally, the rash that comes from poison oak, ivy, or sumac is treatable at home. You can typically treat it yourself if the rash is:
mild
on a small area of skin
from contact with poison oak, ivy, or sumac
You can treat the itchiness from the rash by:
bathing in short lukewarm baths
using calamine lotion or hydrocortisone cream
applying a cool compress to the affected area
taking antihistamine medication
It is important to remember not to scratch the rash. This can open the skin and lead to infection.
When to contact a doctor for a rash
If you notice any of the following symptoms, contact your doctor right away. They include a:
temperature higher than 100ºF (38°C)
sensation of worsening itchiness
rash spreading to your mouth, eyes, genital area, or more than a quarter of your body
rash that does not improve within a few weeks
widespread and severe rash
difficulty with breathing, since this requires contacting emergency services
Prevention is key when it comes to poison oak, ivy, and sumac. Learning what the plants look like can help you avoid them and the rash the oils on the plants can cause.
Other ways you can prevent this rash include the following:
Wash gardening tools regularly.
Wear the following clothing items if you think you may be near the plants:

long pants tucked into your boots
tops with long sleeves
gloves if you are working around the plants

Bathe your pets regularly, if they experience exposure to the plants.
Rinse off your skin with cool water and soap immediately after you come in contact with the plants.
Learn more about when to see a doctor for a rash.
These are some more questions people asked about poison oak, ivy, and sumac.
How long does poison oak last on your body?
Typically, the rash will clear up within a week. However, if it lasts more than 7­–10 days, contact your doctor.
Is it okay to pop poison ivy blisters?
No, leave the blisters alone. Scratching or popping the blisters can lead to infection. If they open on their own, do not remove the skin. This can help to protect the raw wound underneath it.
Poison oak, ivy, and sumac are plants commonly in most areas of the U.S. The oils on these plants can cause an allergic reaction if you come in contact with them.
This reaction typically involves a highly itchy rash. If the rash is mild and not widespread, you can generally treat it at home with calamine lotion and antihistamines. It is important not to scratch, however, since this can lead to infection.
If the rash worsens, does not clear in 7–10 days, or becomes widespread, contact your doctor.
Was this helpful?