SOCIAL VOICES

Fall and Winter Sensitive Skin Irritants

Was this helpful?

Fall and winter are often two of the more challenging seasons for those with dry and sensitive skin, thanks to colder, drier weather.

But you don't have to let the elements rule your skin–if you know what to avoid or limit, you can keep your sensitive skin healthy, glowing, and hydrated as the leaves turn yellow and the nights get cooler. Here are five things I recommend avoiding to keep your skin feeling good.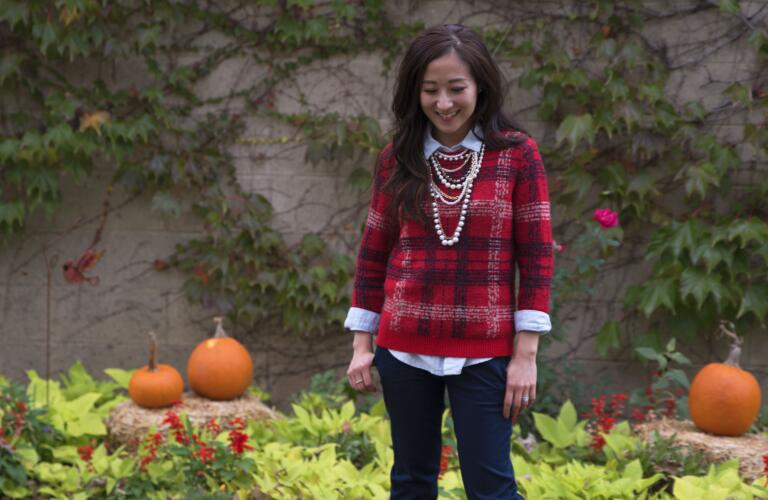 Some of us may cleanse more than usual during the hot and sweaty summer; however, as fall approaches, it's important to cut down on hot water usage, since it can dry out your sensitive skin. Limit face washing to twice daily and showers to once daily. If you have really dry skin, it's even okay to skip out on your morning cleanse. And although it's nice to step into a steaming hot shower when the weather outside is frightful, try to limit bathing time to less than 10 minutes and keep water warm, but not super hot.
Regular bar soap can be harsh on sensitive skin and strip the skin of its natural oils. Because sensitive skin is more likely to be dryer in colder months, limit soap use to areas that tend to sweat more, like the underarms and buttocks. Look for soaps specifically designed to be gentle on skin, or non-foaming cleansers that are thicker in consistency. These help to preserve hydration and won't be too harsh on your skin.
Although wool or synthetic fiber add warmth on cold winter days, these materials can often irritate sensitive skin with their thick, scratchy texture. Instead, consider layering with silk or cotton material that's more breathable and comfortable. Even soft clothes can irritate skin, though, if they're washed with a harsh detergent. Try using a laundry detergent specifically made for sensitive skin so you don't end up with aggravating dyes or fragrances in your clothing.
At some point in the fall (or even late summer), the air becomes perfumed with the smell of pumpkin spice. Unfortunately, although it's tempting to load up on fall and winter-y scented everything, these fragrances are not so nice for your skin. Resist the urge to lather on a cinnamon roll-smelling body wash or a Christmas tree-flavored lotion; these fragrances will irritate sensitive skin and can do more harm than good. Instead, stick to fragrance-free products and pick up an extra pumpkin spice latte to get your fix.
Exfoliating is a great way to remove dead skin. But overdoing it will leave your sensitive skin red, irritated, and rashy. Limit physical exfoliating scrubs to once weekly or even twice monthly. You can substitute with a gentler exfoliating moisturizer containing alpha hydroxy acids, which work to remove the top layers of dead, flaky skin cells. They can also boost skin thickness, which results in firmer, stronger skin.
With colder weather often comes irritated, dry, sensitive skin–but it doesn't have to be that way! Once you know what bothers your sensitive skin, you can better prepare for cooler months and make sure your skin stays hydrated, healthy, and happy no matter what the season brings.
Was this helpful?