Talking With Your Doctor About Shingles Treatment
Medically Reviewed By William C. Lloyd III, MD, FACS
Was this helpful?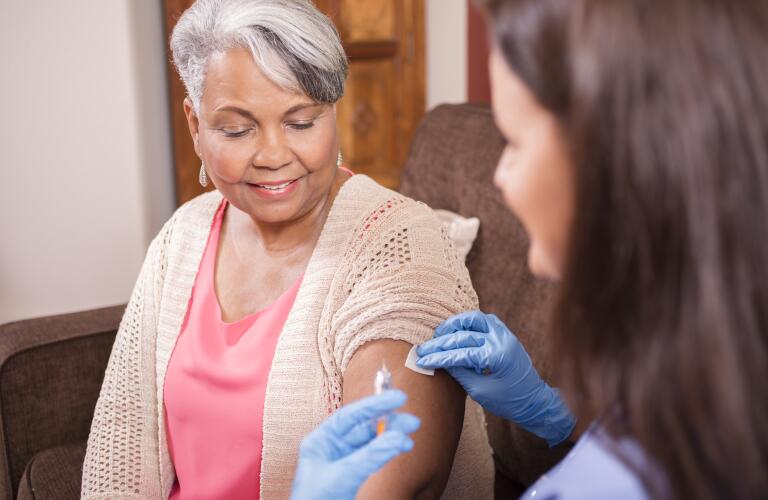 Shingles is a painful rash in an area on one side of your body. Shingles is a reactivation of previous chickenpox infection. The varicella virus travels along the distribution of one or more nerves, limiting the disease to one sector of the body. Its red, tender, blistering rash affects the skin and nearby structures.
Treating shingles as soon as possible is important because it can lessen the misery and make the disease go away faster. It also may help prevent severe pain that sometimes follows shingles. The first step is to talk to your doctor about your treatment options. You should talk about the different kinds of medications. That's the main treatment. But there are other things you can do to ease the pain and discomfort. Here are topics about shingles treatment to bring up with your doctor.
Your doctor will want you to start taking antiviral drugs as soon as possible. The best results come when people start these drugs within three days of the rash appearing. It may last for up to five weeks.
Your doctor can choose from three antiviral drugs to shorten the rash and decrease the pain. Acyclovir (Zovirax) is the oldest of the three. The newer drugs are valacyclovir (Valtrex) and famciclovir (Famvir). The newer ones may have fewer side effects. Be sure to ask your doctor about the side effects so together you can choose the drug that's best for you.
Pain is part of almost all cases of shingles. For milder pain, an over-the-counter painkiller may be enough. But for most people, shingles pain is severe. It can be so bad that it hurts to even have clothing or a bed sheet touch your skin. Tell your doctor about the type of pain you are having. Then, ask the doctor to explain your options for pain relief. They may include:
Antihistamine pills to reduce itching

Painkillers that require a prescription

Steroid drugs to reduce swelling and pain

Nerve-block injections that include a steroid and a numbing drug

Sometimes the pain continues even after the shingles rash is gone. The name for this is post-herpetic neuralgia (PHN). PHN happens to about half the people who get shingles after age 70. PHN pain can last for many months and be quite severe. The pain centers on the area where the rash had been. Talk to your doctor about options for treating this type of pain. They include:
Anticonvulsant drugs. Studies show that gabapentin (Neurontin) can relieve pain in people who have PHN.

Antidepressants can help with this type of pain.

Capsaicin cream goes on your skin four times a day to relieve pain.

Lidocaine patch goes over the skin where it hurts and gives off a numbing medicine for about 12 hours.

Opioids are strong pain relievers that can ease PHN pain for some people.

Your doctor may want you to take more than one medicine. Sometimes these drugs work best in combination.
Make sure you ask about the pros and cons of all drugs that your doctor suggests. Opioid drugs can cause constipation and can be addictive, for instance. Also, ask how quickly you are likely to see results. For example, antidepressants and anticonvulsants often take a few weeks to start working.
Taking medication is the main treatment for shingles. But ask your doctor for a list of things you can do on your own that might help. Your doctor may suggest that you:
Keep your mind busy with activities like reading, watching TV, or visiting with friends

Put a cool, wet compress over painful areas

Take a soothing bath with a colloidal oatmeal product

Take good care of yourself by getting enough sleep and eating healthy foods

Use calamine or other over-the-counter lotions

Use mind-body exercises to reduce stress—meditation and guided relaxation are examples

Although shingles is not likely to return, it can. Ask your doctor about getting the shingles vaccine to decrease this risk.

Was this helpful?