Shingles Vaccine Side Effects: What to Expect
Was this helpful?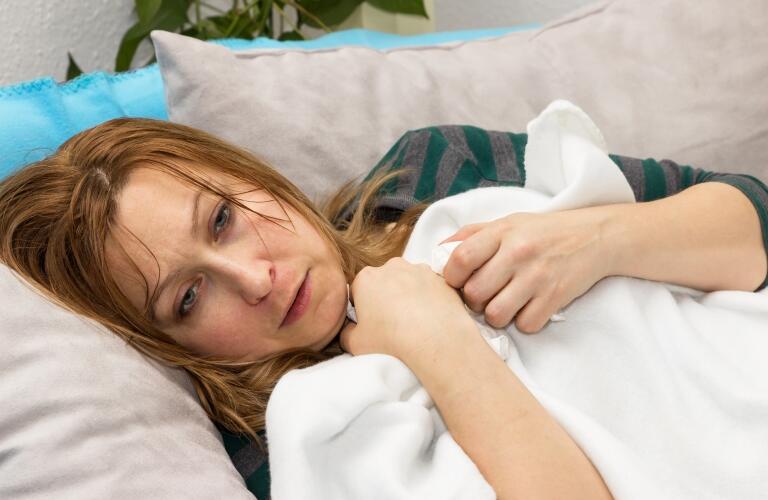 Shingles is a common—and preventable—viral illness that can cause significant discomfort and serious health complications, including vision loss and long-term pain.
Caused by a reactivation of varicella zoster, the virus that causes chickenpox, shingles most often affects adults older than 50 years.
The U.S. Centers for Disease Control and Prevention (CDC) recommends that healthy adults ages 50 years and older get the Shingrix vaccine. Shingrix is also approved for people 18 years and older whose immune system is weakened or compromised by a medical condition or immune-suppressing medications (such as anti-rejection drugs or many chemotherapy medications). Two doses of the vaccine, administered 2 to 6 months apart, are required for full vaccination.
You can get the Shingrix vaccine even if you:
Don't know if you have had chickenpox
Previously had the Zostavax vaccine (a live vaccine which is no longer used in the U.S.)
Shingles vaccination significantly reduces your risk of developing shingles. Vaccination of older adults reduces the number of shingles cases in that population by about half, according to the National Institute of Neurological Disorders and Stroke.
Adults who get shingles despite vaccination typically get a much milder case than unvaccinated adults. Vaccination also greatly reduces an individual's risk of shingles complications, including post-herpetic neuralgia (PHN, a condition characterized by continued severe pain in the location of the shingles rash) or vision loss.
Studies have found that the Shingrix vaccine is 97% effective in preventing shingles in adults ages 50 to 69 and 91% effective in adults ages 70 and older. The vaccine is 91% effective in preventing PHN in adults ages 50 to 69 and 89% effective in preventing this complication in adults ages 70 and older.
The Shingrix vaccine does not contain any live virus, so you cannot contract shingles from vaccination.
The most common shingles shot side effects include pain and soreness at the injection site. Some people also notice a bit of redness, swelling or itching at the site of the shot. Other side effects of the shingles vaccine may include fatigue, muscle pain, headache, shivering, fever, stomach pain, or nausea. According to the CDC, side effects are more common in younger people than older people.
Most people can resume their regular activities immediately after vaccination. However, about 1 out of 6 people develop flu-like symptoms (fever, fatigue, discomfort and malaise) that last anywhere from 1 to 3 days.
Side effects can occur after the first, second, or both doses of Shingrix vaccine. If possible, it is a good idea to schedule vaccination the day before some downtime, so you can rest if you develop side effects.
If you develop flu-like symptoms after shingles vaccination, you can take ibuprofen (Advil) or acetaminophen (Tylenol) to control your fever and improve comfort. Those who develop flu-like symptoms after their first dose of vaccine may want to pre-medicate with ibuprofen or acetaminophen an hour or so before their second dose. Your healthcare provider can answer your questions about shingles vaccine side effects and pre-medication for vaccination.
Serious side effects are rare, but not impossible, after shingles vaccination. If you develop hives, swelling of the face or throat, difficulty breathing, a rapid heartbeat, or sudden dizziness or weakness, call 911 and seek medical care immediately.
For most people, the risks of harm from shingles are far greater than the risk of harm from shingles vaccination. If you have additional questions about shingles or Shingrix vaccination, talk to your healthcare provider. Your local health department can also answer vaccination questions.
Was this helpful?