Shingles Can Affect Younger People Too
Was this helpful?
Think shingles, an illness caused by the same virus that causes chickenpox, only affects old people? Think again.
Although more than two-thirds of people who contract shingles are older than 50 years, young people can contract this uncomfortable and sometimes debilitating disease as well. In fact, according to Medscape, up to 10% of shingles patients are younger than 20 years.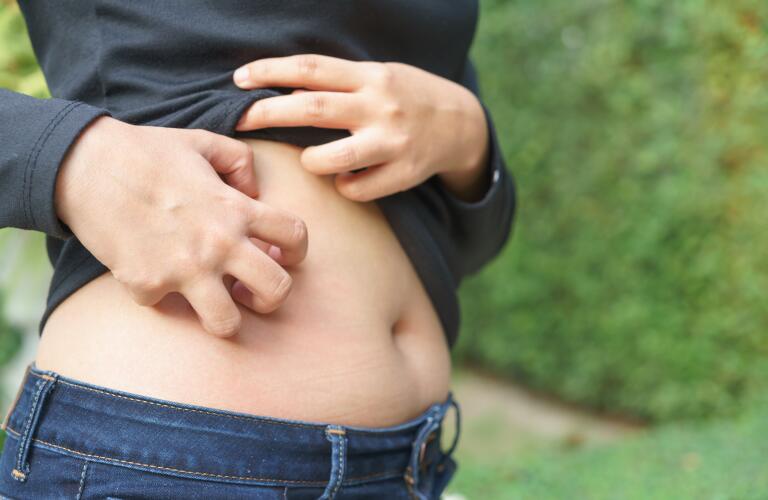 The number one risk factor for shingles is a history of chickenpox. Chickenpox is caused by the varicella zoster virus, which remains in your body long after your chickenpox rash has disappeared. Years later, the virus can reactivate and cause a rash composed of fluid-filled blisters that typically scab over in about a week to 10 days. A shingles rash is often restricted to one side of the body, often around the waistline.
You may be more likely to develop shingles at a young age if you are:
Immunocompromised. The immune system can usually suppress the varicella zoster virus. If your immune system is weakened or compromised by a medical condition (such as HIV/AIDS or severe combined immunodeficiency) or immune-suppressing medications (such as anti-rejection drugs or many chemotherapy medications), you are at increased risk of shingles.
Highly stressed or fatigued. Stress and fatigue both weaken the immune system.
Chronically ill. Illnesses, such as chronic kidney or lung disease, cancer, rheumatoid arthritis, inflammatory bowel disease, and asthma, increase the risk of shingles.
Shingles risk increases with age, so a 39-year-old is statistically more likely to get shingles than a 20-year-old in similar health.
The symptoms of shingles are the same in young adults as they are in older adults.
The first symptoms—burning or shooting pain, tingling, or itching in a specific location—may appear 1 day to 2 weeks before the rash. These symptoms can be mild or severe and are usually on one side of the body or face.
When the rash appears, it is usually a cluster of fluid-filled blisters arranged in a single stripe along the left or right side of the body. They may resemble a group of insect bites. The blisters usually crust over in about a week, and the rash gradually subsides over a period of weeks. When the rash is active, shingles is contagious to anyone who has not had chickenpox or has not received the varicella vaccine.
Other symptoms of shingles include fever, headache, chills, and an upset stomach.
Most young people who develop shingles will recover fully in 3 to 5 weeks without treatment. However, shingles can cause serious complications, including post-herpetic neuralgia (PHN), a condition characterized by lingering severe pain, and vision loss. Antiviral medicine may reduce the severity of shingles and prevent complications, so it's a good idea to see your healthcare provider as soon as you suspect you have shingles.
You can manage your symptoms at home. Wet compresses, calamine lotion, and oatmeal baths can ease pain and itching, and you can use ibuprofen (Advil) or acetaminophen (Tylenol) to control fever and manage headaches.
You can lower your risk of shingles and its complications by getting vaccinated for shingles. The shingles vaccine Shingrix (recombinant zoster vaccine) is available and recommended for adults ages 50 and older and for adults 18 years and older whose immune system is weakened or compromised by a medical condition or immune-suppressing medications.
You can get the vaccine even if you've had shingles or previously received the Zostavax shingles vaccine. (Zostavax is no longer available in the U.S. If you previously received Zostavax, talk with your healthcare provider about when you should get the Shingrix vaccine.)
Though the risk of a shingles recurrence is low, it's not zero. Vaccination can help you protect your health and well-being.
Was this helpful?