Sex vs. Gender: Definitions, Differences, Expression, and Identity
Was this helpful?
Over the years, many people have mistakenly used the terms "sex" and "gender" interchangeably, despite them referring to different concepts. The distinction between the two has become widespread over the past few decades, garnering equal attention from the media and within research. It is important to understand the differences between sex and gender and how these concepts relate to your personal life and the world around you.
This article defines sex and gender and explains the differences between the two. It also explores identity and expression and discusses the role they play in a person's gender.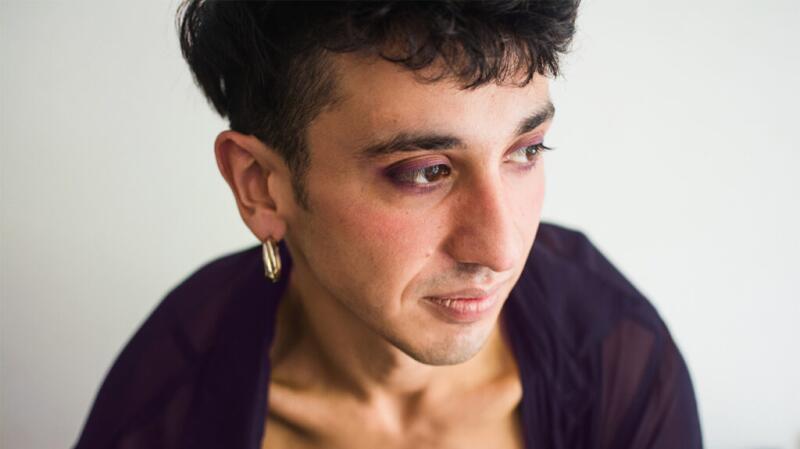 Sex refers to your biological and physiological characteristics. This includes your reproductive organs, external anatomy, and chromosomes.
You were likely assigned a sex, either male or female, by a doctor at birth. Doctors base these decisions on the external appearance of your genitals at birth. They would have assigned male if you had a penis and female if you had a vagina.
Although this may seem like a simple designation, that is not always the case. Some people are born intersex, which is also known as having differences in sexual development (DSD).
Differences in sexual development
Having DSD means that a person is born with reproductive anatomy that does not completely fall within the male or the female category.
In some cases, it may be obvious at birth that someone has DSD based on their genitals. For example, they may have:
no vaginal opening
a labia that is completely or partially closed
a scrotum that is empty or that resembles a labia
a smaller-than-normal penis
a larger-than-normal clitoris
a urethra that may be located on the underside of the penis, rather than at the tip
In other cases, it may not be apparent that you have DSD based solely on the external appearance of your genitals. This can occur when your genitals do not match your internal reproductive organs. For example, you may have male genitals but female organs, such as ovaries. In this case, you may not find out that you have DSD until later in life, or you may never know at all.
Many people find out that they are intersex during puberty when they do not have the typical experiences of other people of the same assigned sex.
As an assigned male, you may experience some of the following changes during puberty that may indicate that you are intersex:
breast development
monthly cramping
body curves more closely aligned to those of an assigned female
As an assigned female, you may experience some of the following changes during puberty that may indicate that you are intersex:
voice changes
facial hair growth
body hair growth
a lack of a period
the appearance of an Adam's apple
Unlike sex, gender is not based on your biology or anatomy. The LGBTQIA Resource Center defines gender as "a social construct used to classify a person as a man, woman, or some other identity."
In other words, gender refers to the societal norms associated with being a man or a woman, such as the expectations around how a man or woman "should" act. These expectations vary with culture and may change throughout time.
It is also important to mention that gender is a spectrum that includes more than just a man or a woman designation. Every person is an individual, and they may have a different representation of their gender, which includes gender identity and expression.
Gender identity refers to how you view yourself in regards to gender. It is your personal, internal feelings of whether you are a man, a woman, both, or neither. Your gender identity is personal and not outwardly visible to those around you.
Your gender identity may or may not correspond with the sex you were assigned at birth. Assigned sex and gender identity are separate.
If your gender identity matches your assigned sex at birth, you are cisgender. For example, if you were assigned female at birth and also identify as a woman, you are a cisgender woman. Likewise, if you were assigned male at birth and identify as a man, you are a cisgender man.
Transgender people are those who identify as a gender different than the sex they were assigned at birth. This may refer to someone who was assigned male at birth but who identifies as a woman or someone who was assigned female at birth but who identifies as a man.
It may also include someone who does not identify as a man or a woman, such as those who are non-binary. Non-binary people may identify outside of the gender dichotomy. It can also include people who are agender. These people do not identify as having a specific gender.
Unlike gender identity, your gender expression is outwardly visible to those around you. It is your external representation of your gender.
Gender expression can include your behaviors and outward appearances, such as how you choose to dress, how you wear your hair or makeup, your body language, and your mannerisms. It also includes your pronouns and your chosen name. Together, these characteristics are what those around you use to distinguish your gender.
Although gender identity often influences gender expression, this is not always the case. Like gender identity, gender expression exists on a spectrum. A person may choose to express themselves as masculine, feminine, androgynous, non-binary, or a combination that they feel fits.
Although society tends to link sex assigned at birth with gender expectations, it is important to recognize that those social constructs do not define someone's gender identity or gender expression. A male-bodied person may express their gender with more feminine or androgynous clothing. If a male-bodied person falls outside of the typical gender expectations, it does not necessarily mean that they identify as a woman.
There is a spectrum of that identities one can hold, and it is wrong to assume a person's gender identity based on their expression alone. A person may also choose to express themself in a way that conforms to their assigned sex, even if it is not consistent with their gender identity. For example, an assigned male may identify as a woman but express as a man for fear of how friends, family, or society will act toward them.
Gender expression can be influenced by many variables related to assigned sex, gender identity, and sexual orientation. The societal influence of gender expression can also play a role.
Although "sex" and "gender" are terms commonly confused for one another, they are different. Doctors assign sex at birth based on your biology and anatomy, while gender is your deep understanding of whether you are a man, a woman, both, or neither. Gender can be further separated into gender identity and gender expression.
The discussion of sex and gender is not always a simple one, as both exist on spectrums. However, it is important to respect each person's differences when it comes to their sex and gender.
Was this helpful?