How to Increase Sex Drive in Men
Was this helpful?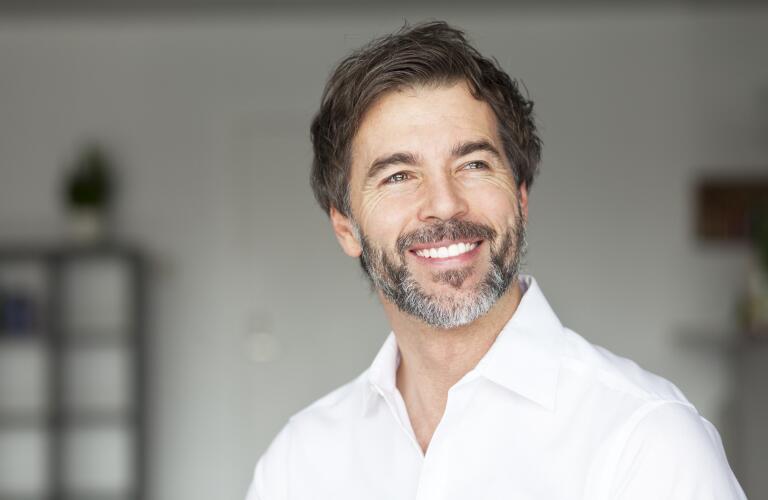 The cliched view of male sexual desire is one of a seemingly constant and intense sex drive. However, men can experience decreased sexual desire for a variety of reasons, including underlying medical conditions.
The good news is men with low sex drive have options to restore their interest in intimacy. These range from treating a testosterone deficiency, to changes in lifestyle, to adding certain foods to your diet. Exact treatments and options depend on the reasons behind your lack of sex drive, so talk to your doctor about the symptoms you're experiencing and what treatment options might be best for you.
As the primary hormone responsible for the male sex drive, testosterone must be prevalent at the appropriate levels to prevent a lack of sex drive. Testosterone levels do gradually decline over time as men age, which could lead to a decreased sex drive in older men. However, if those levels remain low in younger men, there could be other causes that should be addressed to treat a low testosterone level.
For instance, if you have a metabolic disorder such as hemochromatosis or your pituitary glands don't function properly, you could have low testosterone. Acute or chronic illness, such as cancer, diabetes or heart disease, also can lower testosterone.
Other physical factors in the body can have an unwanted impact on a man's libido. Obesity, high blood pressure, and high cholesterol can negatively impact your energy and self-image—as well as your ability to get or keep an erection—all of which could lead to a lack of sex drive.
Erectile dysfunction (ED), the inability to achieve or maintain an erection during sex, also can interfere with the male sex drive. ED itself can be caused by underlying health conditions, such as heart disease, diabetes or side effects from medication. By working with your doctor to identify possible causes of low sex drive, you can treat the root issue and help restore sexual desire and function.
The cause behind your decreased sex drive will help determine which treatment could be most effective in renewing it. For instance, if you have low testosterone, your doctor may prescribe a hormone replacement therapy to boost your testosterone levels and, in turn, your sex drive. If one of your current medications may be negatively affecting your sex drive, your doctor may prescribe an alternative to see if there is improvement.
Because certain medical conditions and diseases, like cancer, congestive heart failure, or even obstructive sleep apnea, can lead to low testosterone levels, talk with your doctor to find options that will address your condition while reversing your testosterone levels. For instance, once obstructive sleep apnea is treated and resolved, it's likely your testosterone levels will go back up, improving your sex drive.
There's been no shortage of natural remedies touted as miracle cures to increase sex drive in men. Although many are not effective, there have been some studies that show some foods may give the male libido a boost. These include:
Avocados

Black raspberries

Broccoli

Extra virgin olive oil

Pine nuts

Watermelon
Other natural remedies include herbal aphrodisiacs, such as safed musli, mondia whitei, saffron and Panax ginseng. A 2013 study showed these botanicals could be useful in treating sexual dysfunction, although it also stated more studies and data are needed. Talk to your doctor before adding any supplements or herbal remedies to your diet, as these could interfere with medications you're taking.
Day to day, maintaining a healthy lifestyle remains a primary option for boosting the sex drive in men. Eating a healthy diet, exercising regularly, not smoking, and limiting alcohol consumption all can lead to improved libido.
Was this helpful?