Hormones and Sex Drive in Women
Was this helpful?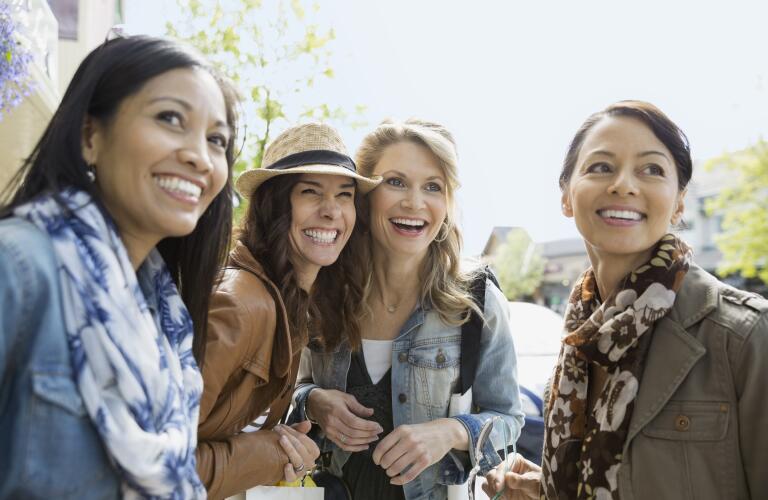 Hormones play a critical role in a person's sex drive, either increasing it or decreasing it. For women, the primary hormones related to sex drive are estrogen and progesterone, and their levels can change for a variety of reasons over the course of a woman's life. This can result in times of high sex drive in females and other times when sex drive is diminished.
Too many women think a low libido is just a natural part of aging, particularly after menopause. The truth is there are several treatment options that can improve a woman's sex drive, including adjusting hormone levels. Learn about how hormones and sex drive in women are linked and when to talk to your doctor about how your hormone levels may be affecting your interest in intimacy.
Estrogen and progesterone are the two main hormones that affect sexual desire in women. Estrogen plays a key role in the development of physical features, such as breasts and pubic and underarm hair. It also is vital to the start and ongoing development of the menstrual cycle. Although estrogen is produced in some other areas of the body, the primary production takes place in the ovaries. There are three main types of estrogen: estradiol, estriol and estrone.
Progesterone plays a key role in fertility and menstruation. It thickens the lining of the uterus in preparation of pregnancy. If there is no fertilized egg, the lining starts to shed, starting menstruation. If there is a pregnancy, progesterone continues to prepare the uterus for the fertilized egg.
Fluctuating levels of estrogen can lead to a low sex drive in women. Both low and high levels of estrogen in women can result in low sexual desire or a loss of sex drive. These highs and lows may occur during pregnancy, breastfeeding or menopause.
However, hormonal changes are not the only cause for a low or no sex drive in women. Other causes include:
Medications, especially SSRI antidepressants

Psychological causes, such as anxiety, depression, stress, low self-esteem, and history of physical or sexual abuse

Physical changes, such as medical disease, lifestyle habits, fatigue, and surgery related to the breasts or genitals

Relationship issues, such as trust issues, poor communication with your partner, and conflicts or fights
By working with your doctor or mental health counselor, you can identify the possible cause (or causes) of your lowered sex drive and find therapies that can help restore it.
If you take estrogen as part of treatment for menopause symptoms or bone loss, it's possible you may have elevated levels that could increase your sex drive. Taking testosterone along with low-dose estrogen as part of postmenopausal treatment also could have the same result. During pregnancy, the surge of estrogen and progesterone in the second trimester can also result in increased sexual desire.
Another possible cause of a high sex drive is increased physical activity. A 2018 study found that women with an increased cardiovascular endurance also experienced a high sex drive.
During menopause, estrogen levels drop rapidly, which results in numerous symptoms including hot flashes, night sweats, vaginal dryness, and, yes, reduced sex drive. According to John Hopkins Medicine, more than one-third of women in perimenopause—the years leading up to menopause—or who are postmenopausal report sexual difficulties including lack of interest in sex, painful intercourse, and difficulty achieving orgasm.
The good news is there are treatment options that can help improve sex drive in women so going through menopause doesn't have to mean the end of your sex life.
If your low sex drive is due to low levels of estrogen, your doctor may suggest hormone therapy or local estrogen applied directly to the vagina. Testosterone also could be a part of a hormone therapy treatment plan. In addition, there are some non-hormonal medications that could help improve sex drive. If your current medications are causing your low sex drive, talk with your doctor to see if there are alternatives that won't affect your libido.
Day to day, maintaining a healthy lifestyle also helps promote an increased sex drive. This includes a healthy diet, regular exercise, getting a good night's sleep, not smoking, and limiting alcohol consumption. When you feel good about your body, this could lead to improved self-esteem and a more favorable body image, both of which could boost your sex drive.
Finding the right treatment depends on your individual cause as well as other factors, such as age and medical history. If your change in sexual desire is affecting your ability to enjoy sex or your relationship with your partner, talk to your doctor about your sex drive and hormone levels to find solutions and treatments that work best for you.
Was this helpful?