Hormones and Sex Drive in Men
Was this helpful?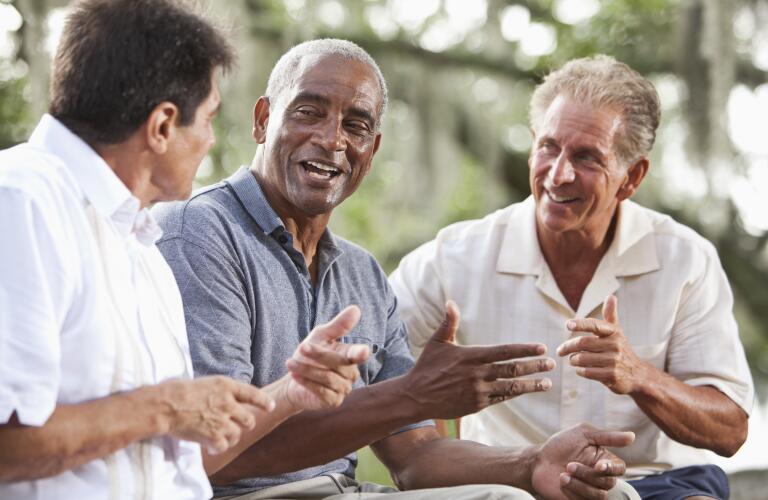 Many factors can affect a man's sex drive, with hormone levels playing a critical role. Changes in the levels of testosterone in particular can significantly increase or decrease a man's desire for sex.
Testosterone levels naturally drop over time as one ages, which could lead to a loss of sex drive, but low testosterone itself can be caused by a variety of factors. Learn about how hormones and sex drive in men are linked, including how hormones can cause erectile dysfunction, and when to talk to your doctor about treatment options for restoring male sex drive.
Testosterone is the main male hormone that controls sex drive in men as well as arousal and penile erection. It also plays a role in muscle size and strength, the appearance of facial and pubic hair during puberty, bone growth and strength, and sperm production.
When testosterone levels drop, it can result in a lack of sex drive and decreased libido. Too much testosterone also can cause problems including shrinking of the testicles, low sperm count, and impotence. However, having naturally high levels of testosterone is far less common than having naturally low levels of testosterone.
One of the primary reasons for low testosterone in men is the failure to produce the hormone. This is known as hypogonadism.
There are two types of hypogonadism: primary and secondary. Primary hypogonadism occurs when glands in the testicles stop producing hormones, while secondary hypogonadism indicates a problem in the areas of the brain that signal testicular glands to produce testosterone.
Risk factors for primary hypogonadism include:
Risk factors for secondary hypogonadism include:
Aside from diminished sex drive, hypogonadism can have other physical and emotional effects. In teenagers, it can delay or prevent puberty, and in adults, it can cause infertility, decreased energy, and depression. If your low sex drive is the result of low testosterone from hypogonadism, your doctor will discuss your treatment options to restore normal hormone levels and improve symptoms, including sex drive.
Men with normal levels of testosterone can also experience times of decreased sexual desire. Drinking excessive amounts of alcohol or using recreational drugs can lead to low libido. Medications can produce side effects that include reduced sex drive, particularly SSRI antidepressants or medications that reduce testosterone levels in the treatment of other conditions. Chronic illnesses such as cancer, heart failure, or liver failure may cause a lack of sex drive.
Emotional health may also be a factor. Depression, anxiety or other mental conditions can all result in lowered libido, as can medications that treat them. Stressful situations or relationship problems can also make intimacy less appealing. These are also all risk factors for erectile dysfunction, which can be both a reason for and result of lowered sex drive.
Erectile dysfunction (ED) is the inability to get and keep an erection for sexual intercourse. Studies show that ED affects approximately one-half of American men ages 40 and older.
While testosterone is a key factor in sex drive, low testosterone is rarely a cause of ED. Instead, other hormones such as prolactin, thyroid hormone, or hormones used in prostate cancer treatment can cause erectile dysfunction.
ED has a multifaceted connection with sex drive: It can produce emotional stress and frustration that affects the desire for sex, and the underlying conditions that can cause erectile dysfunction—including diabetes, heart disease, and neurological disorders—are also connected to low sex drive.
If you're experiencing reduced libido, erectile dysfunction, or both, talk to your doctor about whether hormone levels may be a factor. Together, you can develop a treatment plan to improve your symptoms and restore your sex drive.
Was this helpful?