Home Remedies for Bacterial Vaginosis: A Guide
Was this helpful?
If you believe you have bacterial vaginosis (BV), it is important to speak with your doctor for diagnosis and treatment options. However, there are ways you can manage the symptoms at home. These include probiotics, boric acid, and more. BV is a common treatable vaginal condition. Symptoms of BV include white or gray vaginal discharge, itching or burning of the vagina, and a strong fish-like odor.
This article discusses home remedies to manage the symptoms of BV. It also explains hygiene and sexual practices that can help prevent BV.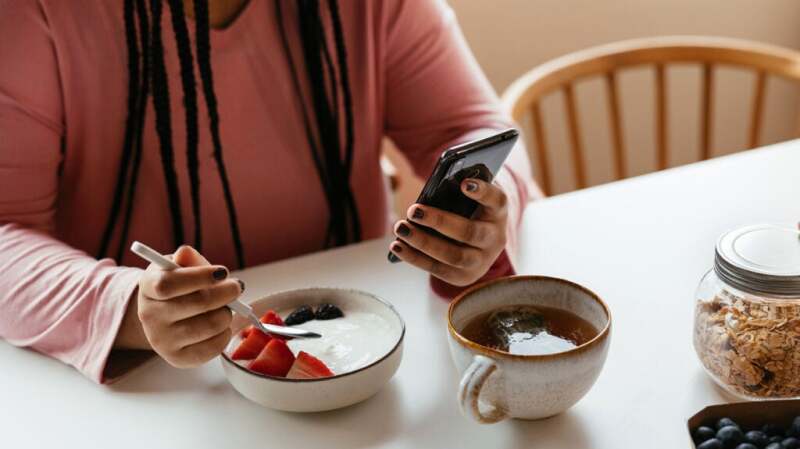 Probiotics are live microorganisms that can help your body maintain bacterial balance and decrease the harmful bacteria that can cause BV. The effectiveness of using probiotics to manage BV, however, is controversial.
While experts need more research on the efficacy of probiotics to treat BV, a 2022 research review showed that in those who used probiotics, there was a large reduction in the recurrence of the condition.
Probiotics are available in oral tablets or capsules. They are also available in pessary form or in powder form, which are both applicable directly into the vagina.
You can find natural probiotics that can have some of the same health benefits as supplements in foods such as:
yogurt
some cottage cheeses
kefir, a fermented milk drink
Several compounds in garlic have antibacterial properties.
One study from 2014 found that garlic supplement tablets may be just as effective in treating BV as metronidazole, an oral antibiotic. Garlic supplement tablets may be a suitable option for those who experience side effects from antibiotics. Always speak with your doctor before taking herbal supplements, especially to treat a condition like BV.
This study only focused on oral supplement tablets. It is never a good idea to place or use raw garlic in or around your vaginal area.
Read more about the health benefits of garlic.
Boric acid vaginal suppositories may help treat BV and reduce the chance of recurrence.
One 2021 study showed that when researchers combined boric acid supplements with metronidazole gel, the treatment of symptoms of BV was more effective. It also showed that prolonged use might help reduce the recurrence of BV infections.
A 2019 research review showed similar results for using boric acid supplements to treat BV.
Both sources stated that experts need to perform more research into using boric acid supplements to treat BV. Boric acid is toxic when taking it orally. It is important to only use this product as a healthcare professional instructs.
Tea tree oil has many antimicrobial and anti-inflammatory properties. This means it may be useful in treating BV. However, there is currently no scientific evidence to support the effectiveness of using tea tree oil to treat BV.
Tea tree oil can cause allergic reactions in some people. Experts do not consider it safe to use during pregnancy. While tea tree oil often comes diluted, essential oils are meant for topical use, and it is essential not to ingest it. Speak with your doctor before using any essential oil treatments.
Research suggests that there may be health benefits in the use of essential oils. However, keep in mind that the Food and Drug Administration does not monitor these for purity and quality. Always discuss new products with your doctor and thoroughly research the brand before using them.
Apple cider vinegar (ACV) is known for its antimicrobial properties. Some people think that it has many health benefits. One of these benefits may be the ability to help clear Candida albicans, the bacteria that causes certain vaginal infections.
In a 2016 study, people assigned female at birth that experienced ineffective medical treatments for BV tested home remedies. One remedy they tested that was effective for at least one participant was adding ACV to a bath.
If you experience any symptoms of BV, contact your doctor. These symptoms include:
thin white or gray discharge
pain, itchiness, or burning in your vagina
fish-like odor, especially after sex
sensation of burning during urination
itchiness around the outside of your vagina
Your doctor can recommend antibiotic treatment. Home remedies may be useful in treating BV, especially if it is recurring. However, it is important to always discuss symptoms and treatment with your doctor.
Read more about bacterial vaginosis.
There are hygiene practices you can use to help manage symptoms of BV and help prevent future infections. These include using only water and plain soap to wash your vaginal area and taking showers instead of baths. It is also important to avoid using:
scented soaps or shower gels
vaginal douches, deodorants, or washes
strong detergents to wash your clothing and towels
smoking, if possible
There are sexual practices you can use to help prevent BV infections. These include using condoms or other barrier methods when you have sex or abstaining from sexual activity, if possible.
Debra Rose Wilson, Ph.D., M.S.N., R.N., IBCLC reviewed these questions frequently asked about BV.
The exact cause of BV is unknown. However, the following may increase the chance of developing it:
douching
engaging in sexual activity without using condoms or other barrier methods
using hygiene products such as scented soaps, shower gels, and vaginal deodorants or washes
Any of these can lead to an imbalance of bacteria in your vagina, which can cause the development of BV.
What kills bacteria in BV?
BV results from an imbalance of bacteria in your vagina. Antibiotic treatments can help clear BV.
Can BV clear up on its own?
Sometimes, BV can clear on its own without treatment. But getting treatment when needed can decrease your chance of serious health conditions, such as:
contracting or transmitting HIV
experiencing an early delivery of your baby if you are pregnant
Home remedies like tea tree oil, garlic supplements, or probiotics may help treat BV. However, it is important to discuss any treatment with your doctor.
If you experience any symptoms of BV, such as white or gray discharge, itching, or a strong fish-like odor, contact your doctor. They may prescribe antibiotics. Take the medication prescribed by your doctor as directed.
Home remedies, along with antibiotics, may help reduce your chance of the recurrence of BV.
Was this helpful?