4 Discreet Ways to Get Tested and Treated for STDs
Was this helpful?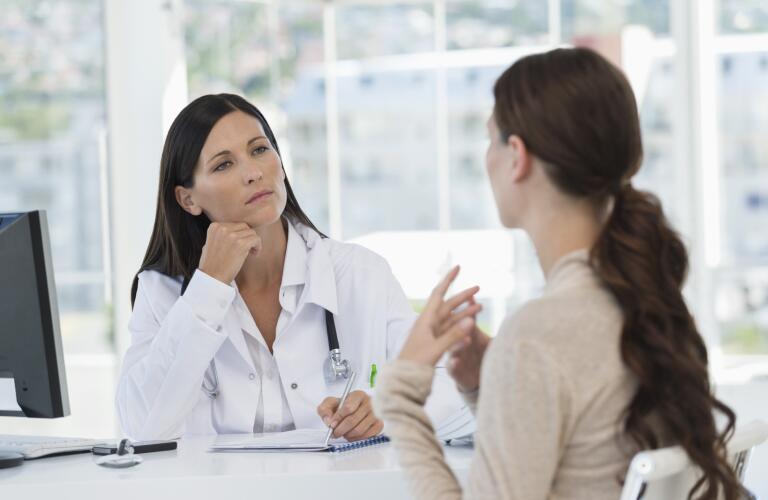 Wondering whether you have a sexually transmitted disease (STD) can be stressful, both physically and emotionally. Getting tested and treated is important for your health. At the same time, you might have concerns and questions about your privacy. But no need to worry; you have options for private and confidential STD testing and treatment:
There are several good reasons to see your regular doctor right away if you might have an STD. For starters, doctors are very familiar with this health issue. Every year, millions of Americans get an STD. Also, many STDs are simple bacterial infections your doctor can easily treat with antibiotics. That's especially true when the disease is detected early. In addition, doctors are bound by confidentiality rules to maintain their patients' privacy. If you trust your doctor and have a good relationship with him or her, seeing your regular doctor may be the best choice for you.
All across the United States, state and local health departments are committed to stopping the spread of STDs. In some states, testing is even free. The quickest way to find services in your area is to go online to the home page for your state or city government. Then search for "STD testing." You can also use the Centers for Disease Control and Prevention website to locate test sites in your area.
Planned Parenthood is a national group with more than 700 centers across the country. It offers confidential testing for and treatment of STDs from doctors and other health professionals experienced in reproductive health. You may be eligible for low- or no-cost care, depending on your financial needs. Go to Plannedparenthood.org to find the location nearest to you.
You might be able to do at-home testing. For instance, if you live in Washington state or Minnesota, Planned Parenthood can send you an at-home STD kit that tests for chlamydia and gonorrhea. Follow the instructions that come with the kit. Then mail the test to a lab. Planned Parenthood will follow up with results and further instructions. In the future, other states may be added to this program.
The Food and Drug Administration (FDA) approved the OraQuick In-Home HIV Test for HIV testing. However, the agency put out warnings about the sale of other tests and treatments for STDs that are not FDA-approved. The agency warns that using them can delay you getting proper treatment from a healthcare provider.
Was this helpful?