Why Black Americans Are More Likely to Develop Tardive Dyskinesia
Was this helpful?
Black people in the United States are nearly twice as likely as white people to develop tardive dyskinesia (TD). While more research is needed to determine the factors behind this risk, experts theorize it's related to health disparities, sensitivity to medication, and genetics. Black individuals are also more likely to be prescribed medications that can cause TD than white people.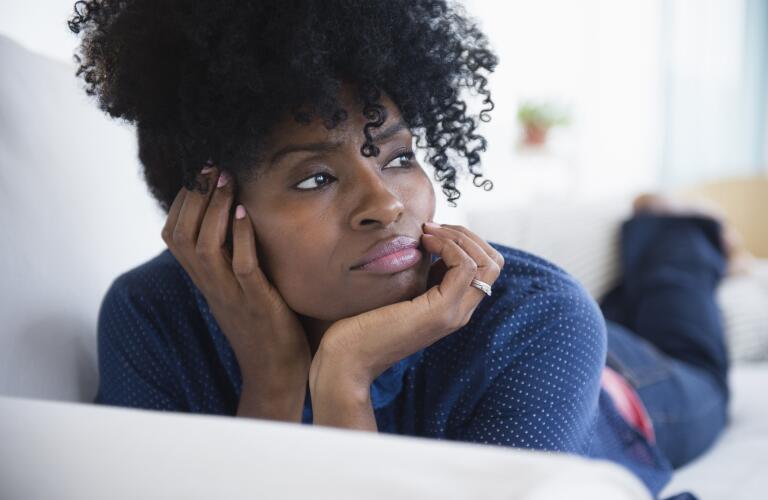 Tardive dyskinesia (TD) is a movement disorder. It can occur as a result of taking certain medications that interfere with dopamine, a chemical in the brain. It is not clear why some people taking these medications develop TD and others do not. However, studies suggest that Black people have an increased risk.
In most cases, TD is caused by long-term use of antipsychotic medications, also known as neuroleptics. These medications are used to treat psychiatric disorders, such as schizophrenia, bipolar disorder, and depression. They fall into two categories: first-generation or "typical" antipsychotics, and second-generation or "atypical" antipsychotics. First-generation antipsychotics are more strongly associated with the development of TD, though the condition can result from second-generation antipsychotics as well.
Some anti-nausea medications, such as metoclopramide, can also cause tardive dyskinesia.
Involuntary, repetitive movements of the face, trunk, and extremities are the hallmark of TD. Examples of symptoms include:
lip smacking or puckering
eye blinking
facial grimacing
tongue protruding
jerking of the arms or legs
slow, writhing movements of the neck or trunk
In a 2006 study, Black individuals were reported to be nearly twice as likely to develop TD as white people. Multiple factors may influence this occurrence.
Researchers are learning more about how race and genetics may influence how drugs are metabolized in the body. Some people carry genes that make them "fast metabolizers" of certain medications, which can decrease the drug's effectiveness. Conversely, people whose genes make them "slow metabolizers" are more likely to experience adverse effects of drugs, since the medications remain in their system for longer periods of time.
Some studies have found that Black people are more likely to have genetic variations that slow the metabolism of drugs like antipsychotics. This may make some Black individuals more sensitive to the dose and duration of these drugs and increase their likelihood of developing TD. However, more research is needed to effectively evaluate the relationship between genetics and TD development.
Psychiatric medication choice may also impact the incidence of TD in the Black community. Studies suggest that doctors prescribe first-generation antipsychotics to Black Americans significantly more often than they do to white people, despite the availability of second-generation drugs that are less likely to cause TD. Further research is needed to examine why these disparities exist in medication selection.
Researchers also suggest that Black individuals are significantly more likely to receive a diagnosis of schizophrenia than white people. Since medications to treat schizophrenia may lead to TD, this may be one reason the condition is more prevalent in the Black community.
If you or a loved one are taking a medication linked to TD, talk with your doctor — particularly if you are at increased risk. Regardless of race, the best strategy is to prevent TD if possible. Your doctor should be active in monitoring your medications, dosage, and length of treatment.
Let your doctor know if you experience any symptoms of TD. Do not ignore or accept your TD symptoms; there are tools to help you manage it. Your doctor may stop your medication or switch you to a new one or a new dose. Never stop taking your medication without talking with your doctor first, though.
If TD persists, a few treatments to treat the symptoms are now available. These include valbenazine (Ingrezza) and deutetrabenazine (Austedo). Your doctor may also recommend other medications, such as clozapine, and natural remedies, such as ginkgo biloba.
When TD is diagnosed early, it may be possible to stop your symptoms. However, this is not always the case. Sometimes, the abnormal movements can get worse after the medication is stopped, or they may become permanent. Having an active partnership with your doctor is the best way to help you manage this condition.
Was this helpful?