Recognizing the Signs and Symptoms of Tardive Dyskinesia
Was this helpful?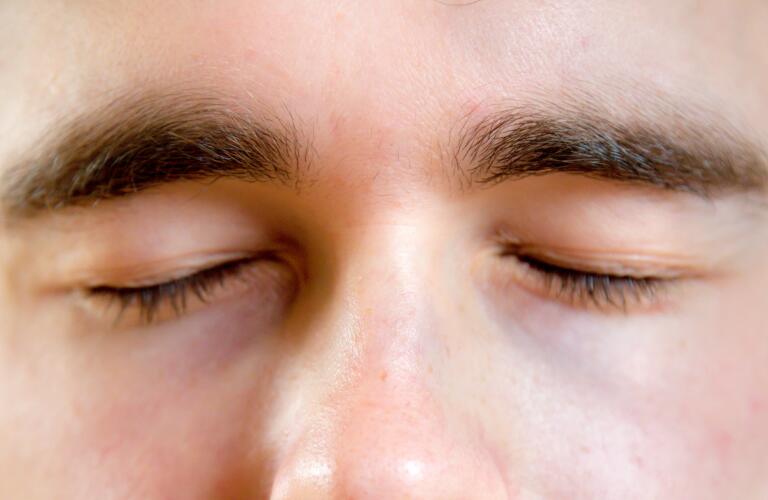 Tardive dyskinesia (TD) is a condition that can develop after you take a particular type of antipsychotic medication for a long period of time–from a few months to many years. If your doctor prescribes from this class of medications, called neuroleptic drugs, for schizophrenia, bipolar disorder, depression or another psychiatric disorder, you might want to familiarize yourself with the symptoms of tardive dyskinesia. Certain neuroleptics, usually the older "first-generation" versions like chlorpromazine and haloperidol, are more likely to raise your risk for developing TD. Know what to expect so you can make the best decisions moving forward.
It's pretty easy to recognize the typical symptoms of tardive dyskinesia. Random, involuntary movements are the hallmark of this neurological condition. The movements are usually repetitive and purposeless; the person with TD is not deliberately making them and can't prevent them from happening.
Signs and symptoms can include:
Tongue thrusting
Grimacing
Puckering and pursing of the lips
Smacking the lips
Rapid blinking of the eyes
These symptoms may develop slowly over time. Eventually, symptoms affecting other body parts can begin, including rapid arm and leg movements. People with TD might also randomly move their fingers as if they're playing the piano in the air. And some people may just appear to be restless.
A minority of people with tardive dyskinesia go on to develop tardive dystonia. The involuntary movements associated with this condition may be a little slower and more sustained. It might start with a foot cramp or a dragging leg. It might also include some twisting of the head or neck, garbled speech or speech difficulties, and uncontrolled eye blinking. Once it develops, it tends to stick around. And the symptoms may be permanent in people with TD who have been taking neuroleptic drugs for more than 10 years.
It may be helpful to gauge your risk of developing symptoms. Anyone who takes a medication that's known to cause tardive dyskinesia could eventually develop symptoms after long-term use, which may mean a few months to several years.
Older neuroleptics, or first-generation neuroleptics, are more likely to give rise to the random, uncontrolled movements of tardive dyskinesia. This category includes meds like chlorpromazine, fluphenazine, haloperidol, perphenazine, prochlorperazine, thioridazine, and trifluoperazine. Newer, or second-generation, neuroleptics can also cause the symptoms, but they're less likely to do so than the older meds. The National Alliance on Mental Illness estimates that about one in four people who take an antipsychotic for a long period of time will develop symptoms of tardive dyskinesia.
Other medications can also cause TD symptoms to develop, such as levodopa, a medication used to treat Parkinson's disease, and certain antiseizure drugs like phenobarbital and phenytoin. An antiemetic drug known as metoclopramide (Reglan) that's used to treat some gastrointestinal conditions like gastroesophageal reflux disease (GERD) can sometimes cause involuntary muscle movement, especially in the face.
Research suggests advanced age is a significant risk factor, but people of any age can develop TD symptoms. Elderly women seem to be at elevated risk. And while people of every race develop TD symptoms, there is some evidence to suggest that people of African heritage may be more likely to develop symptoms after taking neuroleptics for a short period of time.
If you're experiencing symptoms of TD, reach out to your doctor. They might reconsider the medication that you're taking and discuss with you the risks and benefits of your options. Taking a lower dose may help, or there may be an alternate choice of meds that won't cause TD. And new medications are available that treat TD, so you may be able to stay on your neuroleptic with the addition of a new therapy.
The U.S. Food and Drug Administration (FDA) recently approved valbenazine (Ingrezza) and deutetrabenazine (Austedo) to treat adults with tardive dyskinesia. Your doctor might also consider medications such as benzodiazepines, clozapine, or botulinum toxin injections, depending on your diagnosis and specific symptoms. And in very severe cases, deep brain stimulation, or DBS, may be an option.
Keep an eye out for the onset of symptoms if your doctor has prescribed an antipsychotic or other medication known to cause TD. And if you do notice any of them beginning, notify your doctor. It may be possible to adjust your medications before symptoms worsen.
Was this helpful?