Are You a Good Candidate for Rotator Cuff Surgery?
Medically Reviewed By William C. Lloyd III, MD, FACS
Was this helpful?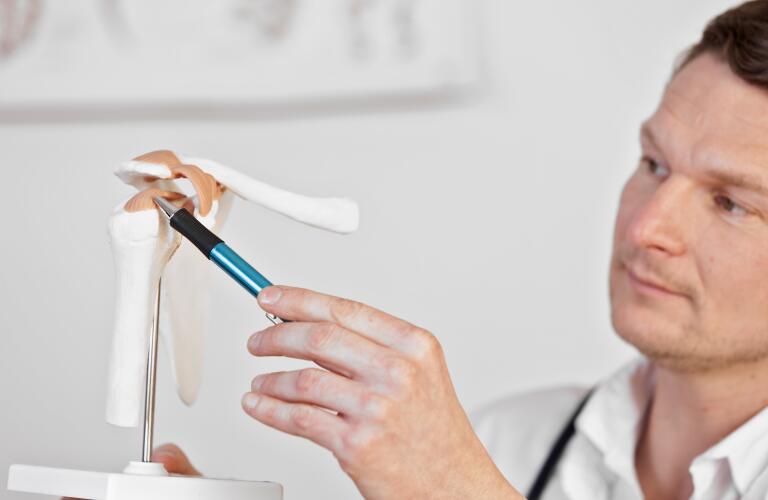 Rotator cuff surgery repairs a torn or damaged rotator cuff tendon. This tendon controls the motion of your shoulder joint.
The goal of rotator cuff surgery, also known as rotator cuff repair, is to relieve pain and restore the shoulder's movement and function.
In most cases, doctors recommend less invasive treatments for rotator cuff tears. Less invasive treatments for rotator cuff pain include rest, physical therapy (exercises and stretches to strengthen the shoulder), and oral or injected medications.
Ask your doctor about all of your treatment options and consider getting a second opinion before deciding on surgery.
You may want to consider surgery if the rotator cuff injury is severe, and shoulder pain and loss of movement is diminishing your quality of life.
Your doctor may decide that you are a good candidate for rotator cuff repair surgery if:
The tear is from a recent acute injury.
The tear is smaller than two inches and only one tendon is injured.
The tear has been causing pain for more than six months.
Nonsurgical management like physical therapy, nonsteroidal anti-inflammatory medications, or oral or injected steroids hasn't worked.
If you decide on surgery, ask if you are a good candidate for minimally invasive rotator cuff surgery. It can involve a faster recovery and less pain than open surgery.

You may not be a good candidate if:
Your shoulder pain is due to stiffness or joint disease, but does not rotator cuff damage.
Your muscle tissue is weak including muscle loss or shortening.
You are older than 65.
You have a severe illness or infection.
A surgeon performs open rotator cuff surgery using either a large (2- to 3-inch) incision or arthroscopic shoulder surgery with small, button hole-sized incisions.
You may have general or localized anesthesia, and you may need to stay in the hospital, depending on the type of surgery.
You may have to use a sling or brace after the procedure to keep the muscles from moving while your shoulder is healing. This means you may need help with household, work, and other daily activities.
Physical therapy is an essential part of recovery. Gradually, you'll regain shoulder function with less pain. Full recovery times range from 3 to 12 months.
Was this helpful?