Why Psoriasis Is Worse for Men
Was this helpful?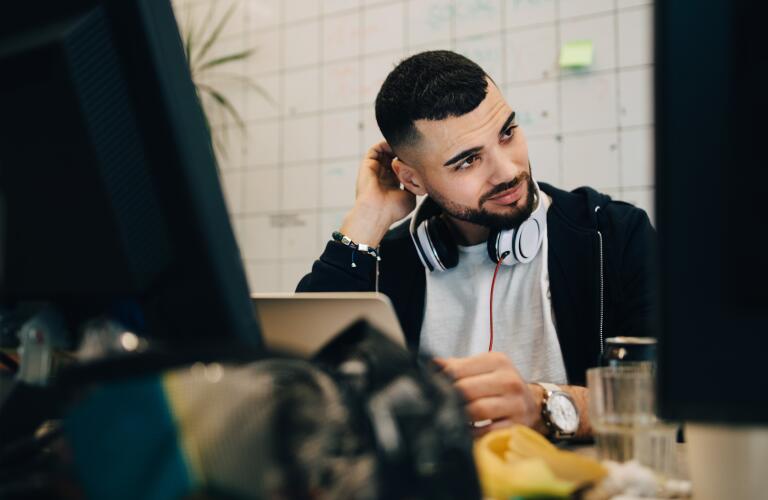 Psoriasis is a very common chronic disease in which skin cells pile up and form plaques and scales on the skin. It tends to affect men and women at about equal rates. Men may be more likely to develop psoriasis in certain areas of the body, notably the genital region.
But for years, scientists have speculated that perhaps men also tend to have more severe psoriasis than women. The question is: Why?
In 2017, a group of researchers in Sweden considered the years of speculation and set out to investigate whether men may, in fact, suffer from more severe psoriasis. They analyzed a national registry for the systemic treatment of psoriasis in Sweden. They chose to look at people with moderate to severe psoriasis who had sought care from a dermatologist. They analyzed the severity of the disease as it affected the head, torso, arms and legs for both women and men.
5 Tips For People With Psoriasis From People With Psoriasis
Their suspicions were confirmed. They did find that women and men tended to experience psoriasis symptoms in the head area at very similar rates. But everywhere else? It was worse for the men. The men whose disease severity information was included in the registry tended to have more severe psoriasis on their arms, legs, and trunk. The researchers noted, of course, additional research into other populations would be useful, to back up their findings. We still can't answer the question of why psoriasis is more severe in men, but identifying a pattern is the first step to narrowing down the cause.
Since psoriasis can't be cured, you're usually trying to manage the condition well enough to continue living your life as normally as possible. As anyone with a severe case of psoriasis knows, managing the disease can seem like a full-time job. First, you have to learn all about the disease and how it affects your skin and its relationship to other health conditions. Then you have to get up to speed on how to care for yourself. You may need to use large amounts of moisturizer on your skin on a daily basis and take multiple medications. Some people undergo phototherapy to expose affected skin to UV light. There are even various types of phototherapy, including one that requires you to take light-sensitizing medication in advance.
The information from the Swedish research team (and others) could help men who are newly diagnosed with psoriasis understand how the disease will likely affect their bodies. They may be better prepared to grasp the importance of carefully managing their psoriasis symptoms from the getgo and they may more readily devote more time and energy to managing their psoriasis symptoms.
If you're a man with moderate to severe psoriasis, your management strategy might include identifying your triggers so you can avoid them. For example, two big triggers for psoriasis flare-ups are stress and weight gain. When you're stressed, your body can release chemicals that cause inflammation. And inflammation can lead to flare-ups of your psoriasis. Similarly, when you put on a few pounds, it can also lead to increased flare-ups. Eating a healthy diet, such as the heart-healthy Mediterranean diet, could help you keep your weight under control and possibly even decrease inflammation.
Certain medications can also trigger flare-ups. If you've noticed that your meds are causing you some problems, consult your doctor to see if a different dose–or even a different medication–could be an option for you.
In fact, as you take care of yourself, don't hesitate to contact your doctor if you feel like your current approach isn't working well enough for you. You may need to try something else to manage your psoriasis more effectively.
Was this helpful?