Recognizing Psoriasis in Skin of Color
Was this helpful?
Psoriasis plaques can look different depending on skin tone, but doctors aren't always familiar with these variations. Learn what you need to know to recognize psoriasis in People of Color.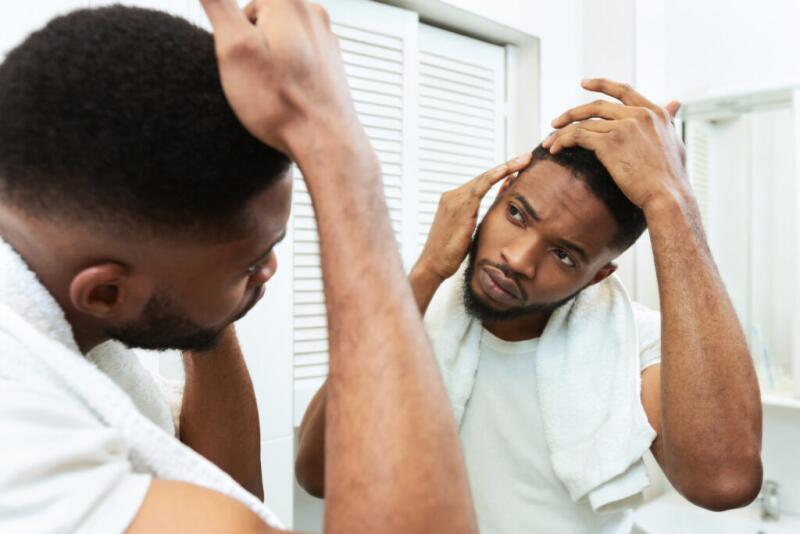 More than 7.5 million adults in the United States have psoriasis. The plaques can present differently depending on your complexion. Dermatologists may not always receive training in how psoriasis can appear on darker-toned skin, so it's important to know what to look for and find a doctor who has experience helping People of Color manage their condition.
A 2021 review looking at psoriasis prevalence in U.S. adults indicates that 3.6% of white adults, 2.5% of Asian adults, 1.9% of Hispanic adults, and 1.5% of Black adults have received a psoriasis diagnosis. However, it's thought that rates of psoriasis in People of Color may be higher than the data suggests, because they may face more challenges receiving a diagnosis. The longer path to diagnosis may be in part because the appearance of psoriasis in darker skin tones may be different from white people, and doctors aren't always trained in how to recognize psoriasis in darker-toned skin. People of Color may be more likely than white people to receive a misdiagnosis, as their symptoms may be mistaken for conditions like eczema, sarcoidosis, or lupus.
On lighter-toned skin, psoriasis plaques may appear red, but on dark complexions, plaques may be brown or purple. The scales covering plaques may be thicker for People of Color than for white people, as well. Overall, psoriasis is often more severe in People of Color than for white people. Although white people may experience symptoms on 1-2% of their body, research suggests African Americans are more likely to have psoriasis plaques covering 3-10% of their body. And a 2011 study indicates that Asian people with psoriasis have the highest percentage of body surface area involvement of any ethnic group.
People of Color with psoriasis are more likely to develop dyspigmentation – changes in skin color – than white people. Areas of their skin affected by plaques can lighten or darken after the plaques heal. It's important to know the difference between psoriasis plaques and areas of dyspigmentation; you don't want to continue using topical steroids on areas of dyspigmentation, thinking they're signs of active psoriasis. It's also key to keep in mind that dyspigmentation is typically temporary and tends to improve over time.
Getting the right treatment for psoriasis may be difficult because of factors rooted in systemic racism, which include a lack of diverse medical education on the part of physicians, as well as racial bias and other barriers to accessing care. If you didn't receive a diagnosis early on, your psoriasis symptoms may have become severe, which will require more aggressive treatment. Studies suggest that Black, Asian, and Hispanic people may be more likely than other groups to have severe disease when they receive a psoriasis diagnosis.
However, connecting with the right doctor can be an important first step. You can look for a dermatologist who is trained in cultural competence, which means they've been educated about the nuances of how race influences a patient's experience navigating the healthcare system and living with their condition. You can also search for a Physician of Color using resources like the Skin of Color Society, BlackDoctor.org, or Huedco.com. Additionally, you can find a physician who speaks your preferred language by filtering for language on the Healthgrades.com physician search tool.
Finding a doctor you trust, who has experience treating psoriasis in People of Color, can get you on the path to diagnosis as well as effective treatment. People of Color may not always receive the same quality treatment as white people, but seeing a culturally competent specialist can make all the difference.
For example, research indicates doctors are less likely to prescribe biologic treatments to Black people, despite evidence that these therapies are effective. People with darker-toned skin may also require higher doses of phototherapy to treat psoriasis, but doctors may feel hesitant to administer these high doses if they don't have much experience treating skin of color.
If you feel your psoriasis is not being well treated, don't settle. You may want to search for a new doctor who can offer a different perspective and help you get the care you need.
Was this helpful?