Psoriasis Is Often More Severe for Hispanic People. Here's How to Get the Right Care.
Was this helpful?
According to the National Psoriasis Foundation, psoriasis affects an estimated 125 million people in the world. Approximately 1.6% of these individuals are part of the Hispanic community in the United States. However, due to the nature of the disease, psoriasis may be more visible in people with light complexions. Getting effective psoriasis care begins with finding culturally competent doctors who know how to diagnose and treat the condition in Hispanic people.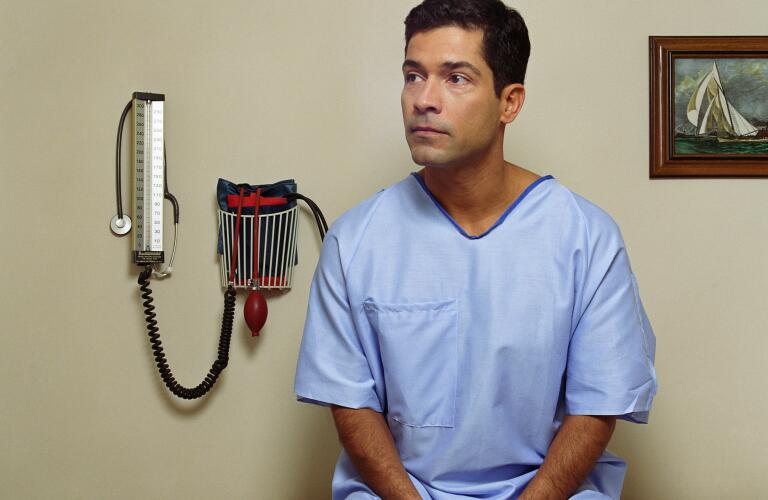 Psoriasis is one of the most commonly diagnosed skin disorders worldwide. This chronic, or long-term, condition results in the formation of pigmented, dry, scaly plaques on various areas of the skin. These plaques also usually itch and in some cases are severe.
There are different forms of psoriasis. Doctors diagnose the specific type of psoriasis based on how many plaques are visible on the skin, where the plaques form, and whether or not they cause other issues, such as pus-filled bumps on the skin.
A growing body of research suggests that Hispanic people tend to have more severe psoriasis compared to people of other races. Additionally, the condition may be more likely to be misdiagnosed — or not diagnosed at all — in Hispanic people.
A 2017 review indicates that, compared to people with lighter skin, people with darker skin living with psoriasis may have plaques that affect a greater proportion of the body. Also, plaques may be thicker, and they may have more scale. This may profoundly affect the quality of life of a person who lives with psoriasis.
Access to healthcare and the utilization of healthcare services also likely plays a role in why psoriasis may be more severe among Hispanic people. In a 2019 study, Hispanic people visited a healthcare professional for psoriasis treatment an average of 1.87 times during a year-long period. In contrast, non-Hispanic white people visited their doctors approximately 2.69 times each year.
Also, Hispanic people included in the study were less likely to report seeing a dermatologist in an outpatient setting during the previous year compared to non-Hispanic white participants. The same study showed that Hispanic people received fewer prescriptions for psoriasis after visiting a doctor.
Additionally, studies seem to indicate that Hispanic people with psoriasis typically also have other medical conditions, such as depression, diabetes, and obesity. While these factors may contribute to a lower quality of life, it's unknown how strongly psoriasis itself is linked to these comorbidities.
The underutilization of healthcare services may directly contribute to increased psoriasis severity in Hispanic individuals. This may be related to barriers to accessing healthcare as well as cultural or socioeconomic factors, but more research is necessary to reveal any direct relationships.
Culturally competent psoriasis care is important for managing the disease in Hispanic people. A culturally competent doctor will have received training in the nuances of how one's racial and cultural background impacts their health and their experience in the healthcare system. It's also crucial to see a psoriasis specialist – a dermatologist – to receive the best psoriasis care. You can begin your search for a doctor by checking online directories, contacting your insurance provider, or asking family or friends for a referral.
Medical jargon can be complicated and it's important that you fully understand your doctor's recommendations. You can always request translation or resources in your preferred language. Healthcare organizations can usually connect you with various local support groups that can link you to other people who have psoriasis.
Talk with your doctor about finding support groups, as joining a community can help you learn more about psoriasis, create personal connections, and expand your knowledge of lifestyle tips for psoriasis.
You may also be able to find a Hispanic dermatologist through the American Society for Dermatologic Surgery, the Latinx Dermatologist Directory, or huedco.com, which connects patients with Physicians of Color.
One way to find a Hispanic dermatologist is to search online for doctors who speak Spanish. Try using the language filtering feature on Healthgrades.com, which can be found on the search results page within "All Filters."
When you are living with psoriasis, it's important to prioritize your mental health and make space to process any emotional changes. Just as you are seeing a dermatologist to treat your skin, finding a mental health professional can help you manage your emotional well-being. You can also find creative ways to decompress and focus on your well-being, such as taking walks, meeting with friends, or finding a new hobby.
Hispanic people may have a harder time managing their psoriasis, but it's possible to find a culturally competent doctor who can help. A doctor who understands how psoriasis affects People of Color can give you a diagnosis and prescribe treatment options that fit your lifestyle. Be sure to let your doctor know about any other medical concerns that may interfere with your psoriasis management, and prepare for your appointment in advance so you can confidently ask questions about your condition and get the tools you need to improve your overall health.
Was this helpful?