Psoriasis and Telehealth: What You Need to Know
Was this helpful?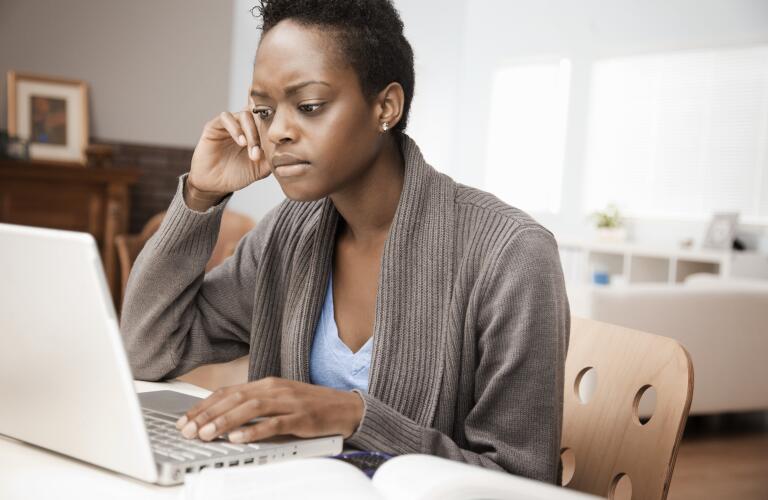 Research shows people with psoriasis, a chronic skin condition that causes scaly patches to form, can be treated just as effectively virtually as in-person. The "location" often makes no difference in the severity of symptoms, quality of life, or even levels of depression over time. Understand why telemedicine for psoriasis has grown in popularity, ways it's carried out, and what to expect from an online dermatologist appointment.
Telemedicine for psoriasis was available for some people well before the pandemic. It's grown exponentially since as a safety precaution. During the course of the pandemic, the U.S. Department of Health and Human Services eased its strict privacy guidelines so more providers could offer online psoriasis appointments to more people. Health insurance carriers followed suit. Most private carriers now reimburse telehealth appointments. The Centers for Medicare & Medicaid Services (CMS) has also expanded coverage for telehealth appointments from rural areas to larger towns and cities and across state lines. Some of these measures are intended to be temporary, so it's good to stay current with information about your coverage.
Psoriasis and telehealth can take many forms. You may share photographs of your skin with your doctor, or your doctor may look at your skin over a live video conference. If video is involved, your telehealth appointment for psoriasis will likely be very similar to an in-person visit. Of course, you won't need to travel to your doctor's office and sit in a waiting room–but the discussion itself shouldn't be too different. You and your doctor may use common collaboration apps to communicate like:
Zoom
Skype
Microsoft Teams
FaceTime
Google Hangouts
Your doctor may also offer a more advanced secure patient portal or simply review your photographs over text or email and discuss them with you by phone. Online prescriptions are typically offered regardless. Whatever the technology, ask your doctor about its security features and make an informed choice about what level of privacy feels right.
Keep in mind that if you have psoriasis in areas that are hard to photograph, an in-person visit may be more appropriate. If you need blood tests or biopsies, they can only be given in person.
Doctors aim to make telemedicine for psoriasis as easy as possible for their patients. Your doctor's staff will likely send you specific instructions before your appointment to make sure you have everything you need for a seamless virtual visit. Find a quiet, private space for your appointment where you won't get interrupted. Good lighting is key! Make sure your camera and microphone are working if you'll be participating in a video or phone call. Make a list of questions for your doctor and have a pen and paper handy to take notes during your visit. Do your part in arriving prepared and know the process will only get smoother with experience.
Was this helpful?