SOCIAL VOICES

Finding the Right Shampoo for Scalp Psoriasis

Was this helpful?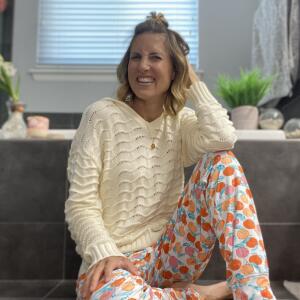 I was managing the psoriasis on my body with topicals and lotions. But 5 years after my psoriasis diagnosis, the extreme itch and flakes on my scalp emerged. Did you know that about 56% of people who have psoriasis also have scalp psoriasis? I remember reading this on the National Psoriasis Foundation's website and thinking, "Oh wow, what if I have scalp psoriasis? I have had dandruff for a while and it doesn't seem to go away. Maybe it's not really dandruff." I learned that psoriasis plaques on your scalp feel thicker than dandruff does. I rubbed my hand over the plaques and thought, "Well, those feel really thick. Maybe that's why dandruff shampoo isn't working."
I scheduled an appointment with my dermatologist. I remember sitting in that office, thinking I was finally about to have answers as to why my scalp was still itching after months and months of using dandruff shampoo. I needed relief. I knew I had to speak up for myself because if I didn't, who would? Was I supposed to keep living like this, always looking over my shoulder for those pesky, white flakes? No, thank you.
I told my dermatologist I had tried all these different dandruff shampoos, shampoo for dry and damaged hair, and even hair masks. But all the symptoms were still there: thick plaques, extreme itch, and severe flaking.
He examined my scalp and indeed confirmed what I already knew. I had scalp psoriasis.
5 Tips For People With Psoriasis From People With Psoriasis
My dermatologist explained that over-the-counter shampoos could treat mild scalp psoriasis. The problem was, my scalp psoriasis was severe and covered more than 90% of my scalp, so I was prescribed a shampoo containing a strong and effective ingredient called a corticosteroid. The good news? It worked quickly on my scalp and reduced the redness, itching, and scaling.
He also said that I would need to use an over-the-counter shampoo, too, because the prescription shampoo was specifically for my scalp and wouldn't clean my hair. But what shampoo would be the right fit?
The biggest thing I learned is to carefully read the labels and ingredients. Of course, there might be some trial and error when you're finding the right shampoo for you. I recommend keeping notes about how your scalp and psoriasis plaques react when you change shampoos, so you can move forward and choose the next shampoo without any irritating ingredients.
Also, technique matters. Until I talked to my dermatologist, I had no idea that the scalp is thicker than most other layers of skin on the body. Therefore, it's incredibly hard to penetrate. That's why my dermatologist instructed me to part the hairline where the psoriasis plaques are and apply the prescription shampoo directly to the plaques. And in general, gently massage while shampooing, rather than scratching or scrubbing your scalp, as this can make plaques worse.
How often you wash your scalp can affect your scalp psoriasis severity as well. The more you wash your scalp with non-medicated shampoo, the drier it will be. You want to keep as much moisture in your scalp as possible. Try reducing the number of times you wash your hair during the week and notice if that makes a difference with symptoms such as flakiness, redness, or sensitivity. Typically, I shampoo and condition two to three times a week and use a heat protectant spray since I blow dry my hair. I also apply a conditioning hair mask at least once a month.
I wasn't sure where to start when it came to finding a new daily shampoo to use alongside the prescription one. My dermatologist said there are many over-the-counter shampoos out there that have been developed to treat scalp psoriasis or sensitive skin. These shampoos might be called "medicated" or "therapeutic," and they often include particular ingredients known to moisturize and target psoriasis plaques, including:
Hydrocortisone: Hydrocortisone is a mild corticosteroid that relieves itching and inflammation. Think about the hydrocortisone you apply to everyday scratches and injuries to minimize the pain and itch. The same principle applies here.
Salicylic acid: Salicylic acid softens and removes thick scales or plaques on the scalp. Addressing these scales allows other medications to penetrate the skin and treat scalp psoriasis more effectively.
Coal tar: Although used less often today than in the past, coal tar decreases skin cell growth and helps the scalp shed dead skin cells to reduce inflammation, itching, and scaling. Pro tip: A medical dermatologist can apply a coal tar shampoo directly to the scalp, but it is incredibly messy. I did this once a week for a month and it just wasn't feasible. Now, I look for shampoo that has coal tar as one of the ingredients.
My doctor told me to avoid ingredients like parabens, sulfates (sodium lauryl sulfate and sodium laureth sulfate), silicones, and phthalates. These ingredients and other chemical preservatives can be irritating and may dry out the scalp even more.
When I went to pick up my prescription shampoo, I browsed around the store looking for a new regular shampoo to wash my hair. I made sure to keep his advice in mind and bought two different options. One was free of parabens and sulfates, but it was naturally scented with essential oils. The other was free of those ingredients, as well as fragrance-free. I tried the scented shampoo first, alongside my prescription shampoo. After about a week, I could tell my flakes were still thick and the sensitivity in that area had increased. Plus, my scalp was stinging and irritated. I switched to the fragrance-free shampoo, and that's the one I've been using ever since. Even after a few days, I could tell the combination of the prescription shampoo and the fragrance-free shampoo was helping. The flakes had diminished substantially, and I could feel the plaques thinning out.
Because of long-term side effects of using a prescription-strength corticosteroid on your scalp, my dermatologist wanted to see me after 4 weeks to check in. He and I felt great about the results, so I stopped using the prescription shampoo and started only using my daily shampoo. Over time, my plaques diminished and my scalp psoriasis became a thing of the past.
As always, results can vary from person to person. Make sure to talk to your dermatologist before using any medicated shampoos. And don't give up – it might take a few tries until you find the right shampoo for you, but you'll get there eventually and all the trial and error will have been worth it.
Was this helpful?