Dos and Don'ts for a Telehealth Appointment for Psoriasis
Was this helpful?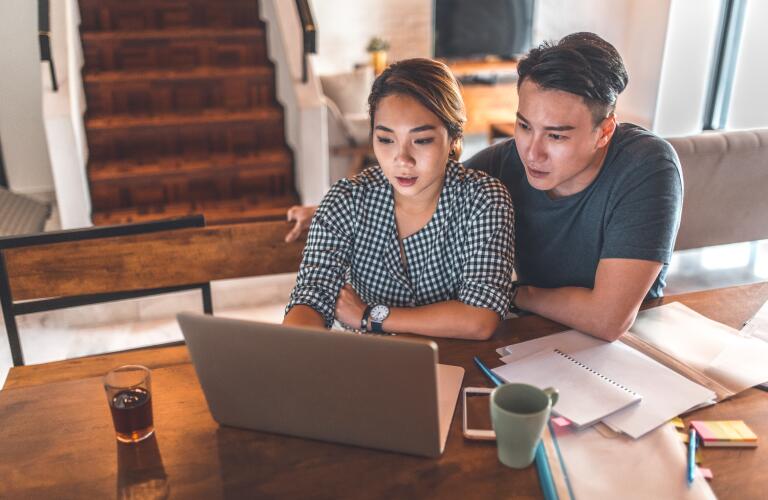 Telehealth affords you the chance to connect directly with your dermatologist. Thanks to advances in technology, you can have a live video chat with your doctor and discuss your concerns. Your doctor can even see your skin and evaluate your psoriasis to help you determine the best path forward. You can also communicate with your doctor asynchronously through portals and apps, in case you need to ask any follow-up questions, submit photos, or request medication refills. These do's and don'ts will help you get the most out of your telehealth experience.
If you've been worried you won't get the same level of care from your doctor via telehealth as you'd get during an office visit, you can stop fretting. Research suggests you'll get just as good an outcome from seeing your doctor virtually as you would from visiting your doctor in the office. Your doctor views telehealth visits as official appointments–you should, too.
Just as you'd prepare in advance for an in-person visit, you should prepare before an online psoriasis appointment. Here are a few tasks to tackle beforehand:
Your doctor might ask you to submit some photos in advance. If you need to do that, spend some time making sure that you get some clear, high-resolution photos that you can email or submit through an app or portal to your doctor. You might need to ask a family member to help you out.
Make a list of questions for your doctor. It's easy to get distracted or forget to ask all your questions, so a written or printed list in front of you can keep you on track. Keep pen and paper handy during the telehealth visit to write down recommendations and doctor's
Information about your medication. If you're taking or using any medications, compile a list of the meds and dosage amounts so you'll have that info during your visit. Your doctor should have access to that information in your chart, but it can't hurt to have it right in front of you. It's also possible your doctor may not be aware of medications or treatments you're using for other health conditions, so make sure your list is comprehensive.
One of the most important things you can do to ensure a smooth experience is get your technology in order well in advance of your telehealth visit. Contact your dermatologist's office and ask what platform they use for telehealth appointments. You may need to download an app and register in advance, or you may need to get the log-in information for a portal.
If you're planning a real-time virtual visit, you'll need the following:
Computer, tablet, or smartphone
High-speed internet connection
Web camera and microphone
A quiet place to chat
Sometimes, your doctor might need a little closer look at your skin. In that case, your doctor might request some photos of particular places on your skin. Make sure you have access to a camera that can take high quality photos so you can email them to your doctor. You may want to enlist a family member to take pictures of any areas that are hard for you to photograph by yourself. Photographing yourself for psoriasis telehealth appointments can be a little challenging, depending on the location of your psoriasis plaques.
Telehealth offers many advantages. But there are limits, too. There will be times when you need to see your dermatologist in person–or your rheumatologist if you have psoriatic arthritis, too. Your doctor might want to get a biopsy of a skin rash or examine a lesion in the office.
If you experience some changes, this might also require an in-person evaluation. For example, you might want to request an office visit if you notice that you have:
Plaques that start bleeding
New joint pain or worsening joint pain
Other new kinds of pain
Signs of infection
It might help to ask your doctor if there are particular symptoms or changes that merit an in-person appointment. That way, if you notice anything that meets that criteria, you can go ahead and schedule an office visit.
You know your body better than anyone else. You're more familiar with how your body reacts to triggers, what a typical flare-up looks like, and how long it might last. You also know if you're experiencing any new symptoms or pain that aren't normal. That's exactly the sort of information your doctor wants and needs to be able to provide the best possible care for you. So, speak up and let your doctor know about these concerns during your telehealth visit. In fact, if anything about your psoriasis concerns you, don't be afraid to contact your doctor. If your doctor decides you need to come into the office for further evaluation, they'll let you know.
Was this helpful?