Coping With the Emotional Toll of Psoriasis
Was this helpful?
More than two out of three people with psoriasis report the condition has a negative effect on their mental well-being. Read up on how psoriasis can affect you emotionally, and get some tips for coping.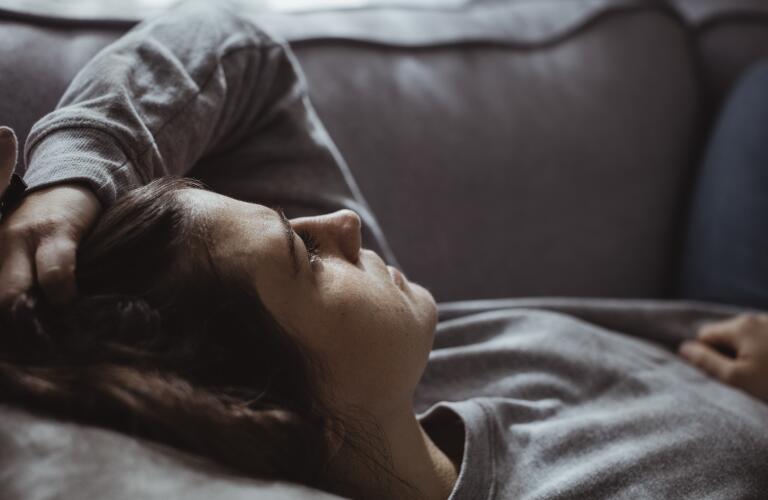 Psoriasis can be a distressing disease—and the distress is often compounded by the timing. Psoriasis usually starts between ages 15 and 35, a time when people are especially concerned about how they look. For many, the change in outward appearance leads to some inner emotional turmoil. For a few, it may trigger more severe depression or anxiety.
The numbers tell the story. About 4,700 people responded to a National Psoriasis Foundation survey that asked about their emotional well being. More than two-thirds said the disease made them feel self-conscious, embarrassed, angry, frustrated, or helpless.
A 2010 study in the Archives of Dermatology shows just how serious the emotional toll can be. Researchers studied British medical records from 1987 to 2002. Their analyses included 149,998 people with psoriasis as well as 766,950 people without the disease. Those with psoriasis were at higher risk for depression, anxiety, and suicidal thinking.
In the 2019 National Psoriasis Foundation survey, 20% of people with psoriasis reported experiencing moderate to severe depression. This is significantly higher than the 7% of the general population who also report moderate to severe depression.
Psoriasis impacts your emotional well-being in several ways. Here are some of the most common effects.
Psoriasis influences how you view yourself. If you have a healthy self-image, you know that psoriasis is only a small part of who you are. But if your self-image is shakier, having the disease can give rise to negative feelings about yourself, such as embarrassment or shame.
How other people view you
Psoriasis can affect how other people view you. People's first reactions toward you are often based on surface impressions. If your psoriasis is visible, you may get some negative reactions. For example, some people might fear that the condition is contagious, so they act standoffish. Or they might simply be curious, so they stare to the point of rudeness. Such reactions can add to your emotional distress.
How you perceive other people view you
Psoriasis affects how you believe other people see you. If you're turned off by what you see in the mirror, you may assume that others feel the same way—even when they don't. To head off rejection, you may start avoiding social situations. In the long run, however, isolation only makes matters worse.
It's natural to experience these difficult feelings. But you can learn to cope with them in a constructive way. These tips can help:
Tune up your thoughts. Watch out for overly negative thinking. For example, if you think, "I'm totally repulsive," you're way overstating the negative—and making yourself feel lousy. Noticing such thoughts and replacing them with more positive ones can boost your confidence and optimism.

Learn about psoriasis. The more you know about psoriasis, the better choices you'll be able to make about treatment and lifestyle. Taking smart steps to improve your health helps you feel more in control.

Start a conversation. Share your feelings with supportive family and friends, which helps keep stress at bay. Also, consider joining a psoriasis support group, which lets you connect with people who face similar problems. Hearing how they've dealt with psoriasis can be empowering.

Seek professional help. If your distress persists, talk with a doctor or mental health care provider. Asking for help isn't a sign of weakness. To the contrary, it's a sign that you're taking charge of your life.
The teen years are a time of great emotional change. Psoriasis adds to the challenge. If your son or daughter has psoriasis, you can help by offering moral support and a sympathetic ear.
Encourage your teen to talk openly about psoriasis with teachers and friends. The more others understand, the less likely they are to react in a hurtful way. If your teen isn't comfortable discussing psoriasis, practice together first. See more teen-friendly tips here.

Was this helpful?