Psoriasis Diet: Foods to Eat or Limit, Effectiveness, and More
Was this helpful?
There is no one psoriasis diet. However, an anti-inflammatory may help alleviate symptoms of psoriasis. This can include foods such as vegetables, whole grains, and more. Food is not a stand-alone treatment for psoriasis, though some diets may be helpful as a complementary approach.
This article explains psoriasis diet approaches, including foods to include and limit and other nutritional strategies for psoriasis.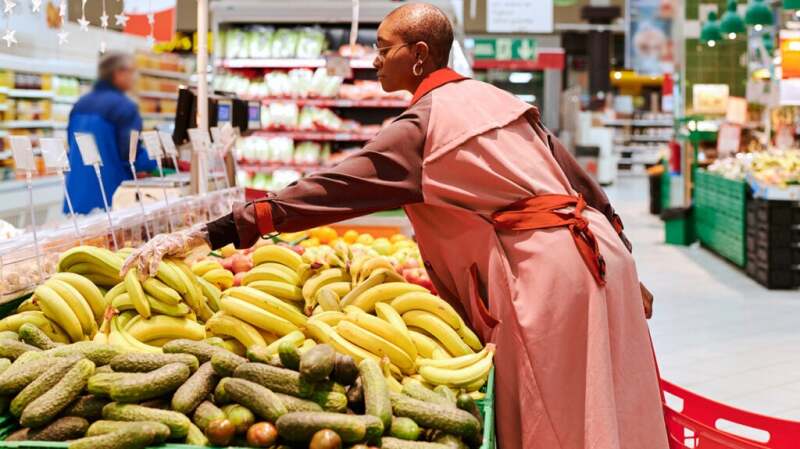 Anti-inflammatory diets may help manage psoriasis because the condition can cause chronic inflammation.
A 2020 review suggests that people with psoriasis often experience conditions such as inflammatory bowel and cardiovascular diseases that are affected by nutrition and digestion.
Others may eat foods higher in fats and lower in fiber. Researchers say these eating methods are associated with the frequency and severity of psoriasis episodes.
Some suggest that a Mediterranean diet can help reduce inflammation and slow psoriasis progression. A Mediterranean eating plan includes whole fruits and vegetables, lean proteins, and whole grains.
A suitable eating plan for psoriasis may help alleviate symptoms and lower the risks for other conditions, such as cardiovascular disease.
Further research is needed
Though an anti-inflammatory eating plan may be helpful for psoriasis, more research on the effects is needed. Each person may react differently to a specific eating plan.
Contact your doctor or a licensed dietitian before significantly changing the foods you eat.
The following are some anti-inflammatory food groups to consider if you have psoriasis.
Whole fruits and vegetables
Fruits and vegetables high in antioxidants, fiber, and other nutrients help reduce inflammation.
Options can include:
green leafy vegetables, such as spinach
cruciferous vegetables, such as cauliflower, cabbage, and broccoli
root vegetables, such as beets, onions, and turnips
tomatoes
potatoes and sweet potatoes
olives and extra virgin olive oil
fruits with pips or stones, such as apricots, cherries, and peaches
citrus fruits, such as lemons, oranges, and grapefruit
pomegranates
grapes
apples
Whole grains can also be rich in plant compounds and have anti-inflammatory and antioxidant benefits.
Examples of whole grains products include:
brown basmati, wild, and black rice
buckwheat
quinoa
rye
barley
bulgur
spelt
oats and rolled oats
muesli
To include whole grains in your meal plans, look for foods labeled "whole" or "whole grain" such as:
Omega-3s are an unsaturated fatty acid that may reduce inflammation. They are commonly found in oily fish, such as:
salmon
sardines
herring
pilchards
trout
mackerel
whitebait
Omega-3s are also present in plant-based foods, such as:
Nuts, seeds, and legumes are associated with anti-inflammatory benefits and improvements in inflammatory conditions.
Examples include:
walnuts
hazelnuts
almonds
pistachios
flax seeds
pumpkin seeds
grape seed
beans, peas, and pulses, such as:

lentils
split peas
garbanzo beans
kidney beans
Some protein foods may be less inflammatory than others, such as:
poultry, such as lean cuts of chicken or turkey or cuts without skin
oily fish
soy and soy products, such as tofu and tempeh
nuts, seeds, and legumes
The following are foods to consider limiting if you have psoriasis.
According to a 2020 review, alcohol may worsen psoriasis by causing inflammation and a bacteria imbalance in the gut. This may then contribute to more widespread inflammation throughout the body.
If you are having difficulties reducing your alcohol intake, contact your doctor for help.
Refined grains may be lower in nutrients and more inflammatory than whole grains. Examples of refined grains include white bread, pasta, and rice.
The effects of diets can vary
Some pro-inflammatory foods may be fine in moderation for some people. Others may not be able to tolerate them.
Always talk with a doctor before making substantial changes to the foods you eat or if you have new or changing symptoms after dietary changes.
Added sugars in foods can also be inflammatory and worsen psoriasis.
Examples of foods that may contain added sugars include:
bread and bakery foods such as cake
beverages such as soda and juice
candy
some savory foods, such as restaurant meals and preprepared foods and sauces
Red and processed meats may increase signs of inflammation in the body. Examples include:
beef
pork
lamb
deli meats
sausages
bacon
jerky
Examples of inflammatory fats include:
saturated
trans
partially hydrogenated vegetable oils
Inflammatory fats may be present in:
meat, dairy, and other animal products
fried foods
preprepared baked foods such as frozen pizzas and cakes
margarine and cooking fats such as lard
coconut and palm oil
A high sodium or salt intake may contribute to inflammation and cardiovascular disease.
Examples of high sodium foods include:
processed or preprepared poultry, such as rotisserie chicken
fast food, such as burgers, pizza, and burritos
deli meat
boxed and frozen meals
soups and sauces
savory snacks, such as chips or popcorn
canned foods, including canned vegetables
The American Heart Association recommends a maximum limit of 2,300 milligrams (mg) of sodium daily for a healthy adult, with an ideal limit of around 1,500 mg.
Check food labels for sodium levels or choose products low in sodium. Rinsing canned foods under running water may also help wash off some of the excess sodium.
People with psoriasis may be three times more likely to develop celiac disease than people without. Celiac disease refers to an immune reaction triggered by eating gluten.
Some researchers suggest a gluten-free diet may be beneficial for reducing symptoms and inflammation for people with gluten sensitivities.
However, further research is needed to understand the effects, including whether gluten-free diets may benefit people with psoriasis but without gluten sensitivities.
Imashi Fernando, M.S., R.D.N., has reviewed the following frequently asked questions.
Are eggs good for psoriasis?
Eggs may have both anti-inflammatory and pro-inflammatory qualities. However, there is little research into the overall effects of eggs on psoriasis.
Eggs are high in nutrients and can be included in a balanced and anti-inflammatory eating plan. Still, everyone may react to eggs differently, and clinicians recommend eating them in moderation.
Contact your doctor for advice.
Will taking vitamin D help psoriasis?
Vitamin D may help some people with psoriasis. This is because some researchers say vitamin D deficiency may be associated with psoriasis and its severity.
A 2017 overview suggests that supplemental and dietary vitamin D may help treat psoriasis.
Though there is no specific psoriasis diet, some say an anti-inflammatory eating plan may help alleviate the frequency and severity of symptoms and flare-ups.
An anti-inflammatory eating plan includes whole grains, lean protein, fresh fruits, vegetables, and legumes. It may also limit alcohol, red meat, and processed foods.
However, not everyone may react to an anti-inflammatory eating plan the same way. What may be effective for one person may not be effective for another.
Always contact a doctor before changing your way of eating substantially or for any new symptoms following dietary changes.
Was this helpful?