10 Questions to Ask Your Doctor About Psoriasis
Was this helpful?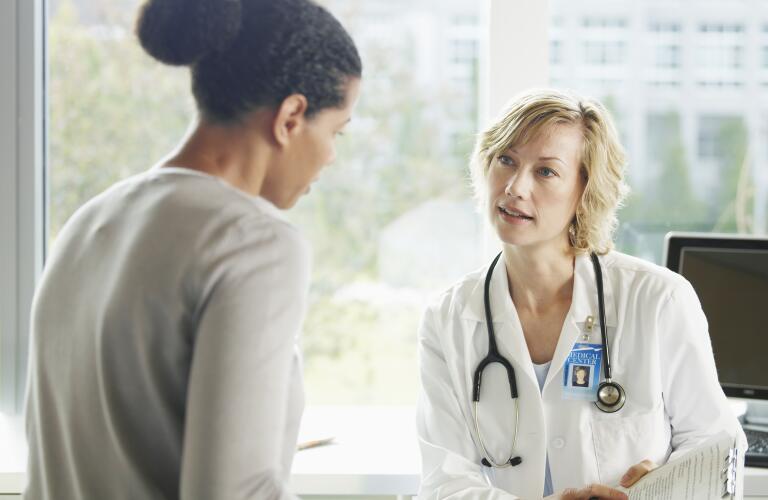 Being diagnosed with psoriasis, a long-lasting skin disease, isn't exactly good news. But it is an important first step toward getting the condition under control. Now that you know what you're up against, you can learn what to expect and how to enhance your health. Here are 10 questions to ask your doctor at your next appointment.
Psoriasis leads to skin inflammation and scaling. But there are several types of psoriasis, each with its own distinct appearance. Psoriasis also varies in how severe it is, which parts of your body are affected, and how it impacts your life. Understanding your type of psoriasis can help you manage it more successfully.
There are many options, including creams, ointments, pills, and injections. Light therapy is sometimes beneficial as well. But the effectiveness of these treatments varies from person to person and, within the same person, from one time to another. Medications are just one part of a comprehensive psoriasis treatment plan. Your doctor also may combine approaches.
There is always the chance that a treatment might not work as expected. There's also a risk of side effects or harmful interactions with other drugs, foods, or dietary supplements. Know what to watch for and how to react if problems arise.
Itching isn't just an annoyance. It can trigger new psoriasis patches or worsen existing ones. Remedies include moisturizers, cold packs, and prescription drugs.
Psoriasis may get better for a while and then flare up again. Also, sometimes a treatment that worked for you in the past stops working, and your treatment plan needs to be revised. Know when to call your doctor about changes in your condition.
Triggers are things that set off psoriasis flare-ups—for example, stress, skin injury, certain medications, or even strep throat. Your triggers may be different from someone else's. By paying careful attention and working closely with your doctor, you may be able to identify your triggers and learn ways to minimize them.
A good skin care routine can help keep your skin soft and prevent dryness that leads to itching. Your doctor is a good source of skin care advice. Smart tips include limiting alcohol intake and finding ways to reduce stress. And if you smoke, quit. Other reliable sources of helpful advice include the National Psoriasis Foundation (NPF) and American Academy of Dermatology.
Many people find that short, nonburning exposures to sunlight improve their psoriasis. Yet a sunburn can trigger a flare-up, and some psoriasis treatments make the skin sun-sensitive. Ask your doctor whether a little daily sun is safe for you—and how not to overdo it.
Having psoriasis increases your risk for heart disease, inflammatory bowel disease, and diabetes. Your dermatologist and primary care provider should be communicating with each other regarding your overall health, and you can facilitate that dialogue. Talk with your doctors about making healthy lifestyle choices and getting recommended screenings.
Psoriasis affects not only your body, but also your emotions and self-image. Your doctor may be able to suggest helpful resources, such as support groups and counseling. Or check the NPF website for psoriasis-related message boards, support networks, and community events.

Was this helpful?