9 Things I Wish People Knew About My Miscarriage
Was this helpful?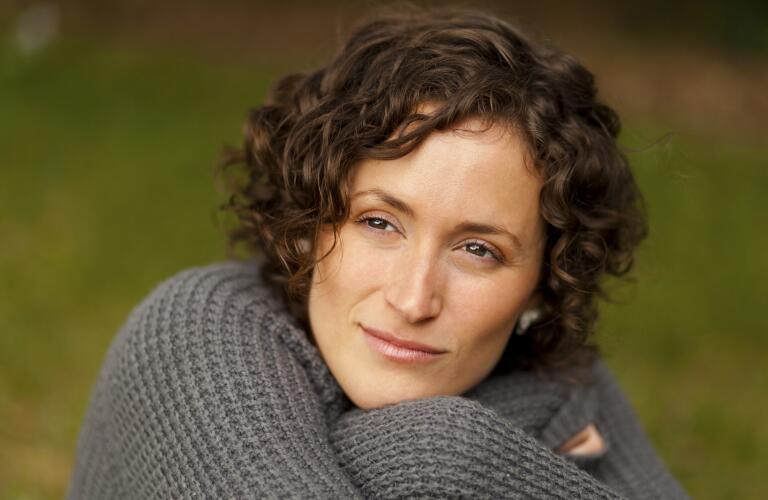 Miscarriage is the most common complication of pregnancy. Yet despite that fact, few people talk openly about miscarriages, and that silence leads to shame, guilt, isolation and misunderstanding. Here, three women share the truth about their miscarriages
It can be hard for other people to appreciate the grief women (and men) may feel following a miscarriage, especially when the miscarriage happens early in the pregnancy, before the pregnancy was even beginning to show. But the loss of a pregnancy can feel very much like the like the loss a child.
"I was mourning the loss of a person I had hopes and dreams for," says Paula Brue Hasty, a mom from Wisconsin who had three miscarriages before having three children.
Sadly, some women feel that others blame them for their own miscarriages. People might not say so directly, but comments like, "Well, you were under a lot of stress" or "Maybe you shouldn't be working so hard" contribute to the sense of blame and guilt some women feel.
The worst part is comments like these reflect common, but mistaken, beliefs about what causes miscarriage. According to a 2015 survey about what they believe causes miscarriage, three-quarters of Americans said stress, more than half said heavy lifting, and 1 in 5 people cited arguing as a trigger.
But the truth is nearly all miscarriages occur for reasons outside the woman's control. The most common causes of miscarriage are chromosomal abnormalities, hormonal problems, infections and medical complications.
Tracy Jennison Cotter, a mom from New York state, was thrilled to be pregnant again. But when Cotter began to feel fatigued and crampy while on vacation with her daughter, she became afraid. She'd had six miscarriages in the past, and the sensation was all too similar.
"I prayed like mad that everything would work out," says Cotter. The bleeding started, though, and Cotter headed home, already upset about her pending loss. As the bleeding increased–becoming heavier than any of her previous miscarriages--Cotter says she was "fearful I was going to bleed to death."
Her husband took her to the local hospital, where doctors performed a D & C (dilation and curettage) to safely end her bleeding.
Some people try to keep their kids away from women who have experienced a miscarriage, but that can be a mistake. "Being around babies and caring for others helped me," Hasty says. "Keeping me from the joy of other children would have harmed me."
Follow the cues (and respect the wishes of) your friends. After her miscarriages, Cotter says she "couldn't stand to look at babies, pregnant women, even pictures of babies." She allowed herself to look away and appreciated friends who respected her feelings.
Most people don't talk about miscarriages openly, so many women who have experienced a miscarriage feel alone in their experience. "I look around hoping to see people like me, and I don't really see any," says Jodi, a Wisconsin woman who prefers to be identified only by her first name. Jodi experienced two miscarriages, one right after the other, and says, "On top of my grief and uncertainty, there's an element of isolation, too."
Miscarriage support groups (available online and in some communities) can help combat this sense of isolation.
Well-meaning people often try to ease the pain of a miscarriage by offering hope. But meant-to-be-hopeful-and-supportive words can backfire.
"Without a doubt, the most hurtful thing people said was, 'Don't worry, it will happen eventually,'" Jodi says. "Because the truth is, even doctors didn't know why I was miscarrying. And when people tell me I'll have a successful pregnancy eventually, it makes me feel that there's something wrong with me if I don't."
"You may be right, but that does not erase my pain," Hasty says.
Instead, allow the person time and space to express their emotions. "The absolute best thing you can do is to validate their feelings," Hasty says. "To try and show them the flip side, especially too early in their grief, is a dangerous choice. People have a right to feel anger, sorrow, pain, loss, turmoil and disruption when they have a miscarriage."
Most women who experience a miscarriage want to know why it happened. Uncovering the reasons for a miscarriage may lead to interventions that can prevent another one; discovering a medical reason for a miscarriage can also help alleviate any misplaced guilt a woman or couple may feel.
But "reasonable explanations never help pain," says Cotter, who was 42 when her last miscarriage occurred. "Yes, my age could have been a factor, but that didn't mean I needed or wanted to hear that." What she wanted instead was someone to simply listen to her, without offering judgment or advice.
It's not uncommon to feel sad months, or even years, after the loss of a pregnancy. In fact, many women who have miscarried still think about their unborn children years later. Of course, if a woman is unable to function at her usual level months after a miscarriage, an evaluation by a mental health professional may be in order.
In the meantime, listen. "My husband let me go through my crying jags and mad jags without trying to pooh-pooh them away," Cotter says. "He just held me and that helped a lot."
Was this helpful?