8 Things Pregnant Women Need to Know About Zika Virus
Medically Reviewed By William C. Lloyd III, MD, FACS
Was this helpful?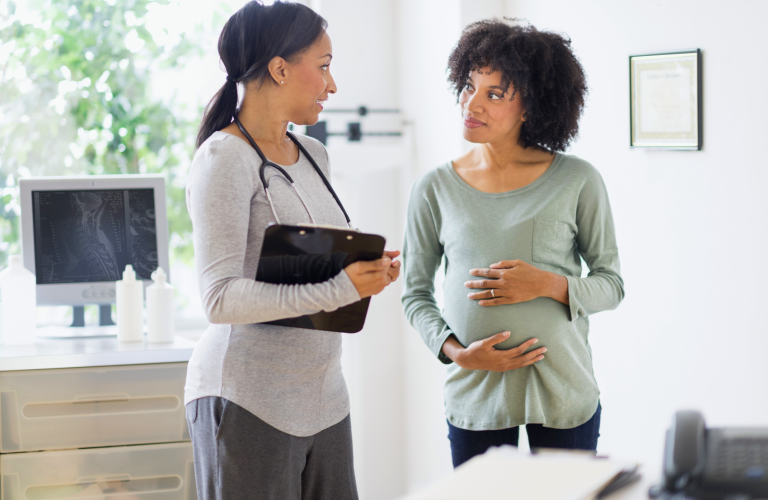 The Zika virus has been in the news because of the threat it may pose to unborn babies following alarming reports in 2016 of more than 3,800 babies born with birth defects in Brazil. There have been Zika outbreaks in South and Central America, Africa, Asia, and the Caribbean, and there were cases identified in the United States.
The U.S. Centers for Disease Control and Prevention (CDC) continues to monitor the presence of Zika around the world and its potential risk to travelers, particularly pregnant women. If you're pregnant or planning to become pregnant, here's what you need to know about the Zika virus.
The virus is almost always spread by the bite of an infected Aedes mosquito, which is found most frequently in tropical and subtropical parts of the world. (The Aedes mosquito also spreads dengue fever, yellow fever and the chikungunya virus.) In September 2016, officials in Miami Beach, Fla., detected Zika in trapped mosquitoes, confirming the virus was being spread locally via the insects. As the outbreak has subsided, in 2018 the CDC reported no cases of mosquito-borne transmission of the Zika virus in the continental United States. However, pregnant women should take precautions against mosquito bites if traveling to countries where the Zika virus is still present.
In early February 2016, the CDC confirmed the first sexually transmitted case of Zika in the U.S., in which a person in Texas was infected by an ill sexual partner who had recently returned from a country where Zika was present. As a result, for pregnant women to abstain from sex or use condoms for the duration of the pregnancy if their male partner has recently traveled to a Zika-affected area.
Much of the concern about Zika virus focuses on how the virus can pass from an infected mother to her child during pregnancy, especially near the time of delivery. However, this type of case is rare, and scientists are still investigating this method of transmission. There are no reports of the virus spreading through breastfeeding.
The virus also cannot be spread through the air (for example, by coughing or sneezing).
Scientists are studying whether Zika causes microcephaly, a birth defect in which babies are born with smaller than normal heads. Babies with microcephaly can have developmental problems ranging from mild to fatal.
From October 2015 through January 2016, there were more than 3,800 cases of microcephaly in Brazil, compared with 147 in all of 2014. The U.S. also saw its first case in January 2016, when a Zika-infected baby with microcephaly was born in Hawaii. The baby's mother is believed to have been infected while living abroad.
The CDC advises pregnant women and women of child-bearing age to avoid travel to several countries in South America, Africa and Asia where Zika virus is prevalent, as well as Mexico, Puerto Rico, and many Caribbean and Pacific islands. (You can check the CDC website for  .)
Only 20% of people infected with the Zika virus will experience symptoms. These include low-grade fever, joint pain, headache, rash and conjunctivitis (pink eye), which last a few days to a week. Symptoms typically begin 2 to 7 days after being bitten by an infected mosquito.
The rare cases of babies with microcephaly are obviously very serious, but in most patients the virus doesn't cause illness severe enough to require hospitalization, and deaths are very rare.
In May 2016, the U.S. Food and Drug Administration approved the first commercial test to detect the Zika virus in people. Previously, doctors had to send blood samples to state health labs or to the CDC to be tested. The approval helps doctors diagnose the disease faster and provides a first step for more widespread commercial testing.
Current CDC guidelines recommend Zika testing only for high-risk groups, including people who show symptoms, pregnant women who are not showing symptoms but live in or have traveled to an area with Zika, and pregnant women whose ultrasounds show Zika-associated birth defects.
No vaccine yet exists to prevent Zika, nor is there an antiviral medication that can combat the virus.
Patients with Zika virus are given treatments to relieve their symptoms, such as acetaminophen to ease fever and pain. (Aspirin or non-steroidal anti-inflammatory drugs, such as ibuprofen, should be avoided because they may cause bleeding.)
If you are pregnant and have been diagnosed with the Zika virus, your doctor will monitor your baby's development with frequent ultrasounds. You may be referred to a maternal-fetal specialist or an infectious disease specialist with expertise in pregnancy management.
If you live in or must travel to areas affected by the Zika virus and you're pregnant, it's very important to prevent contact with mosquitoes. Some things you can do to protect yourself and your unborn baby are:
Stay in places with air conditioning or where windows and doors are screened. If that's not possible, use an insecticide-treated mosquito net when sleeping. (Advice on the type of bed nets to use can be found on the CDC website.)
Wear insect repellent made from EPA-registered ingredients and reapply every few hours. Repellents containing ingredients such as DEET and picaridin are considered safe during pregnancy.
If you are using sunscreen, put the sunscreen on first, then cover with repellent.
Wear long-sleeved shirts, long pants, socks and hats. Because mosquitoes can bite through fabric, put EPA-approved insect repellent on the fabric, too, such as one containing permethrin.
Stay inside when mosquitoes are most active, such as at dawn and dusk.
Was this helpful?