What Is Frequency of Treatment—and Why Does It Matter?
Was this helpful?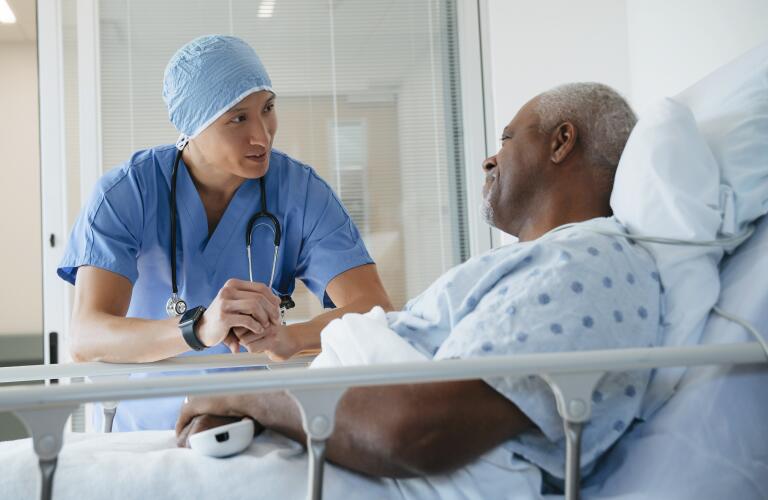 When you're looking for a doctor—particularly for a surgery or hospital procedure—you have many factors to consider. You may review the doctor's history, such as how many years a doctor has been practicing or the medical school they attended. You might also find your condition or procedure listed on a doctor's profile and assume that means they have the experience you need to receive high-quality care.
However, studies show one of the most important factors in determining the success of your outcome is frequency of treatment, or how often a doctor treats your specific condition or performs the exact procedure you need. For surgeries in hospitals, this measure is known as surgical volume.
When preparing for a surgical procedure, it's important to remember that your risk of complications is generally very low. However, a growing body of research indicates that your risk of complications or even death increases when your surgery is performed by a doctor with a lower surgical volume for your procedure.
Studies as far back as 1979 have shown a measurable link between doctors and hospitals with higher surgical volumes and lower patient mortality rates. (Mortality rates are defined by the number of patients who die during surgery or in the 30 days after.) In some cases, hospitals with higher volumes had mortality rates 41% lower than those with lower volumes.
In 2003, Dr. John Birkmeyer, chief academic officer at Dartmouth Hitchcock Medical Center, evaluated mortality rates for all patients who underwent one of eight cardiovascular procedures or cancer resections for 1998 through 1999. His results found higher surgeon volume was linked to lower patient deaths for all procedures studied.
Even at high-volume hospitals, it was often the surgeon's own high volumes for a procedure that accounted for a patient's reduced risk of complication or death. So even if you go to a hospital with high volumes for your procedure, your surgeon's own frequency for a specific treatment still plays a significant role in reducing your risk.
Preparing for a surgical procedure can already seem overwhelming enough. But given the stakes, it's worth the time and effort to know the surgical volumes for both your doctor and the hospital at which they practice.
Some hospitals like John Hopkins have begun publishing their own surgical volumes, which show you the number of procedures the hospital performs each year compared to the volume target. You can also use Healthgrades physician profiles to view your doctor's treatment frequency for your procedure and see how they compare to their peers.
You can also ask your doctor directly about their treatment frequency for your particular treatment. As you talk to different surgeons, some key questions to ask include:
How often do you perform this surgery? Follow up by asking how that doctor's volume compares with other doctors in your area, and whether higher-volume doctors are available elsewhere.
How often does your affiliated hospital perform this surgery? Ask if this information is publicly available and how you can access it.
Do you specialize in this procedure? Even within a specialty, a doctor may focus on a particular type of surgery. For example, an orthopedic surgeon may have a much higher volume for hip replacements than for knee repair.
Experts continue to study the link between surgical volume and patient outcomes amidst the many complex factors that make up quality healthcare. By empowering yourself to be an informed patient—about both your doctor and your hospital—you can have confidence in choosing the right surgeon for you.

Was this helpful?