How to Find the Best Price on Prescription Drugs
Was this helpful?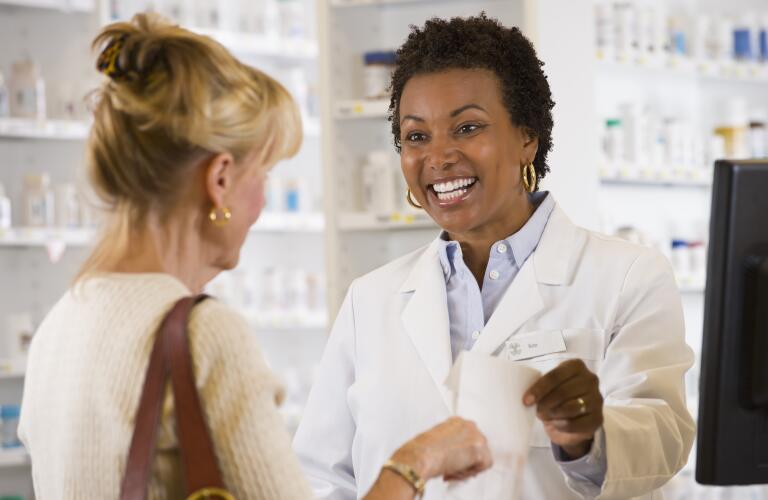 Prescription drugs can be expensive. Even a few prescriptions can add up quickly. As the cost of prescription drugs goes up, many people are tempted to stop taking them. But that option isn't a solution because it can put you at risk for serious health complications. If you're searching for low cost prescriptions, here are some tips to get you started.
Ideally, having a prescription drug plan that covers much of the cost is the way to go. Most employer-based insurance programs have prescription drug plans. There are also other group plans and individual plans providing coverage. For Medicare recipients, Part D or a Medicare Advantage Plan is where to find prescription coverage. Following the coverage rules for these plans will save you money.
Prescription drug plans typically have co-pays that are an out-of-pocket expense. Often, the copay for generic products will be lower than brand name products. So, opting for a generic version will save you some money. Similarly, these plans usually have a formulary—an official list of covered medicines. You may end up paying full price for a non-formulary medicine. If this happens, ask your doctor or the pharmacist about substituting a comparable formulary product instead.
Here are other ways to save money with a prescription drug plan:
Ask your doctor or pharmacist for an annual review of your prescriptions to eliminate any unnecessary ones.

Find out if your plan offers a prescription drug discount for using a mail-order service or for 90-day fills.

Shop around at several pharmacies to compare prices and ask about price matching.

Talk with your pharmacist about costs and ask if there are any drug coupons, rebates, or in-store offers that apply to your prescriptions.
Patient assistance programs provide free or low-cost prescription drugs. Pharmaceutical companies voluntarily offer these programs. They typically cover brand-name products. You can find programs for practically every brand-name drug.
To qualify for these programs, common requirements include:
Low income or hardship, as defined in the program

No prescription drug coverage

U.S. citizenship or legal residency
These programs vary with their flexibility in assisting people who do not meet all the guidelines. Some will help people with prescription drug coverage if the copay for the brand will exceed a certain amount or if the insurance does not cover the product. Some will include people with Medicare Part D. Others will review each application on a case-by-case basis.
You typically need your doctor to help with the application to a patient assistance program. If you are interested, talk with your doctor to get started.
Drug discount cards are plans that offer reduced prices on prescription drugs. These plans are not insurance and do not reimburse you for the cost. You pay for the drugs yourself, but at a discounted price. Different groups offer these plans, including state governments, membership associations, nonprofit organizations, and some businesses.
Depending on which type of group provides the plan, it may be free or require a monthly or yearly membership fee. This fee is usually small enough to make the plan worth it. But do your research to make sure the savings will be more than the fees and copays, if any. Also, make sure the discount is taken off the retail price. Otherwise, the price at your local pharmacy may be cheaper.
Other factors to note when considering drug discount cards include:
Annual maximum limitations, if any

Cancellation policy

Customer service support

Drug formulary, if any, which may limit the drugs covered in the plan

Eligibility criteria, such as age or income

Generic vs. brand coverage differences

Individual or family coverage

Participating pharmacy limitations, if any, including mail-order services
These are reduced-cost services available through large national retailers and warehouse stores. A common service is a 90-day generic prescription program. These retailers will reduce their price for generic drugs when you get a 90-day fill. Some will offer further reductions if you use their mail-order service. Depending on state law, membership is not always necessary to use these pharmacy services. However, membership may offer additional discounts through drug discount cards and other members-only discounts.
Online pharmacies often offer discounted prices for prescription drugs. But you have to be very careful when buying online. Cheap prescriptions aren't always safe. Fake, ineffective, and even dangerous or poisonous substances have been found in products masquerading as legitimate medications.
Research has shown that only 3% of online pharmacies are following U.S. laws and pharmacy practice standards. It isn't always easy to spot these fraudulent sites. Unfortunately, the consequences can result in identity theft, serious side effects, and even death.
If you're looking online for discounted drugs, keep yourself safe. According to the FDA (U.S. Food and Drug Administration), a safe online pharmacy should meet the following criteria:
Has a physical address in the United States

Has a state-licensed pharmacist available for counseling and questions. You can verify licensure with the state board of pharmacy. Most have an online registrant search.

Is licensed as a pharmacy by both the state board of pharmacy where you live and the state board of pharmacy where they operate. Again, state boards typically have an online search or you can call to verify licensure.

Requires a valid U.S. prescription
If you are still struggling to cover your prescription drug costs, consider working with a social worker. They can help you find prescription drug resources. A social worker will be able to connect you with specific patient assistance programs and drug discount cards. They also have additional resources, including state and county government assistance programs. Ask your doctor for a referral or contact your state or county for assistance.
Was this helpful?