What Is Concierge Medicine and Is It Worth the Cost?
Was this helpful?
In concierge medicine, patients pay an annual fee to their physician or to a group of physicians. With this base fee in place, the practice limits the number of patients it serves. The smaller patient base may allow doctors to spend more time with each patient and give patients greater access to doctors via same- or next-day appointments, emails, or phone calls. Concierge medicine also may be referred to as boutique medicine, membership medicine, or retainer-based medicine. According to commentary in The American Journal of Medicine, the concept first appeared more than 50 years ago, but the number of concierge medical practices has grown significantly in the past 2 decades.
This article will explain the concept of concierge medicine, including the pros and cons for both patients and doctors. It will also look at the range of costs for concierge medicine.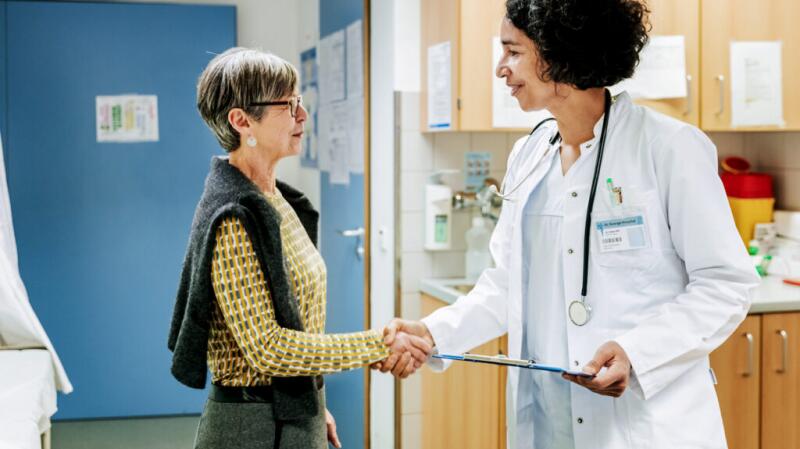 For an annual "membership" fee, concierge or retainer-based medicine promises patients more time with — and more access to — their doctors. The annual fee allows doctors to have fewer patients and less paperwork. In turn, they hope that they will have more time for individual patients.
There are several variations of this model. Some have lower costs and fewer services, while others offer different tiers of service based on the cost of the annual membership fee.
If you are a patient at a concierge practice, you still need insurance, both for office visits and for care outside the practice, like hospitalizations, tests, or specialists. However, you generally will not pay a copay for each visit. Some practices, often called direct primary care practices, do not accept insurance and patients pay at each visit.
Industry sources estimate that concierge practices often serve 400–600 patients. This is far less than a traditional practice, which may serve 2,000–3,000 patients. That means each day, a concierge doctor may see 6–8 patients, while a doctor in a traditional practice may see more than 20 patients.
Therefore, doctors in concierge medicine typically have more time to spend with each patient and more time to communicate with patients through phone calls and email.
Some people, including doctors, disagree over whether concierge medicine marks an improvement to our healthcare system, or whether it contributes to inequities in patient care.
Concerns include the upfront costs of care, which can be a barrier to some people. Concierge practices may also contribute to the shortage of primary care physicians in the United States, due to their limited number of patients. However, some doctors suggest that fewer patients lead to better care for individual patients and less burnout for doctors.
Proponents of concierge medicine point to the positive effects it can have for both physicians and patients.
For health consumers, some of the benefits of concierge medicine may include:
You have more time with your physician.
You have increased access to your physician by email or phone.
You have the ability to schedule same- or next-day appointments when needed.
Your doctor provides assistance coordinating care with specialists.
For doctors, some of the benefits of concierge medicine include:
Doctors have the opportunity to spend more time with each patient.
The practice has less paperwork.
Doctors earn similar or higher incomes while seeing fewer patients.
Doctors experience lower stress.
The trend toward concierge medicine has also raised concerns about its potential negative impact on patients, doctors, and the healthcare industry overall.
Some potential drawbacks of concierge
medicine for health consumers may be:
You pay higher out-of-pocket costs.
You still need some kind of health insurance.
According to a position statement from the American College of Physicians (ACP), existing research does not show that a longer visit with your doctor ensures better care or better health outcomes.
Because physicians see fewer patients, you may not be able to find a concierge practice accepting new patients.
Some people, including physicians contributing to the ACP statement, fear that concierge medicine worsens healthcare inequity for people with low income or chronic diseases.
Some potential drawbacks of concierge medicine for physicians may be:
More concierge practices leave traditional doctors with an even larger number of patients.
Some long-time patients may choose another practice rather than sign up for concierge medicine.
An increase in direct care medicine could contribute to an already growing physician shortage.
The costs for concierge medicine vary widely. According to a 2005 report by the Government Accountability Office, fees can range from $60–15,000 per year, with most falling between $1,500–1,999. A more recent article in The American Journal of Medicine suggests annual fees are generally around $1,500–1,700 per year.
If you choose a doctor who is part of a concierge
medicine practice, it is likely you will still need insurance. Some concierge
medicine patients choose a plan with a high deductible that will help pay for specialists, medical emergencies, or hospitalization.
If you are deciding whether concierge medicine is right for you, remember it is a personal choice and there are several factors to consider:
Does the cost of the annual membership fee fit in your budget?
Are you willing to pay a premium for the potential to have increased access to your doctor through longer appointments and email or phone communications?
If your current physician is changing to concierge medicine, how important is it to you to continue the relationship? Or would you prefer to avoid the fees and find a new physician?
Choosing any physician is a personal decision, and the same is true for whether or not concierge medicine is right for you. You may find that some of the potential benefits of concierge
medicine are amenities that you value enough to pay an annual fee. Conversely, you may feel that a doctor in a traditional practice can address your healthcare needs without the upfront cost.
Concierge medicine is a model of care in which patients pay an annual fee to a physician's practice. This allows doctors to limit the number of patients they accept, which in turn can allow them to spend more time with patients. Patients can receive access to same-day or next-day appointments, as well as expanded availability of doctors after hours.
Critics of concierge medicine worry that this model reduces the number of available doctors and worsens healthcare inequity for low income people. This includes physicians within the healthcare industry who have expressed concern about the ethics of concierge medicine.
Ultimately, the decision to see a doctor who provides concierge
medicine is a personal one. By weighing the pros and cons in the context of your own healthcare needs and preferences, you can determine if a concierge medicine practice is right for you.
Was this helpful?