Meet the Urogynecologist: Overactive Bladder
Was this helpful?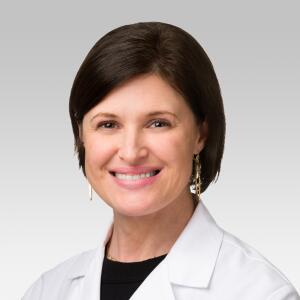 Dr. Sarah Collins is a board-certified urogynecologist with Northwestern Medicine. In our "Meet the Specialist" series, we highlight the perspectives of various medical specialists on the types of patients they see and what they find rewarding and challenging in their daily practice.
If you had asked me in medical school if I would end up practicing in women's health, I would have said, "Absolutely not." When I was very little, my mom was a Lamaze instructor. At four years old, without her realizing, I saw a video of a woman giving birth. To me, it looked like a whole bunch of people watching a woman scream without helping her. It really stuck with me and I remember the feeling I had as I ran out of the house, got into the backseat of the car, and sat there very upset. Even at that age, I felt a lot of empathy for the woman in the video. As I got older, I had no interest in reliving that experience–until I started caring for female patients during my Ob/Gyn rotation of med school. As soon as I began working with women going through childbirth, I felt connected to them, even though it had been something I dreaded. Against all odds, I chose obstetrics and gynecology as my medical specialty and even did subspecialty training in female pelvic medicine and reconstructive surgery, also referred to as urogynecology. That appealed to me a lot because at the end of the day, we're fixing a lot of the damage that happens during childbirth. There's definitely a matchup as far as aptitude, passion, and opportunity when it comes to me and my chosen field, and I've really come full circle from that traumatic childhood experience.
Today, as a urogynecologist, I focus on pelvic floor disorders in women, which include overactive bladder, urinary incontinence, bowel control problems, pelvic organ prolapse, and more. My job is truly rewarding because I get to help give someone their life back. Often, with a condition like overactive bladder, patients just accept their new normal, even if it's holding them back. With overactive bladder, people will feel a frequent and urgent need to urinate, sometimes with actual leakage of urine on the way to the bathroom. Patients might think it's a normal part of aging or something they have to live with after giving birth, but that's not true. It's not something anybody should just accept. People can feel tethered to a place where there is a bathroom, missing out on travel or special events because they don't know if they'll find a toilet in time. Worrying about their overactive bladder is a constant distraction and they find it hard to be present and engage with their daily lives because of it. It can be really isolating and significantly impact quality of life, but it doesn't have to be that way. There are good treatments and behavioral changes that can help, and being able to offer someone a life-changing resource is very gratifying.
Ideally, all primary care doctors would be comfortable talking about overactive bladder with patients, screen for it, and have a good idea of the treatment options. However, that's not always the case; even if they do screen for it, they might not know the right thing to say or the next step to take. If you're struggling with overactive bladder, a urogynecologist is best suited to treat it, but a lot of the patients we are trying to reach don't know we exist. It's a newer board certification through the American Board of Medical Specialties; in fact, I was part of the first group of doctors to receive board certification in Female Pelvic Medicine and Reconstructive Surgery (FPMRS) to become a urogynecologist. You can ask your Ob/Gyn for a referral, check out the American Urogynecologic Society's website to find a board-certified urogynecologist in your area, or call your insurance company and ask for a list of doctors in your network.
Board-certified urogynecologists have the background and experience to help people with overactive bladder get their lives back. And the good news is it's really possible; we have treatments and strategies that can make a difference for people every day. There's no reason to just accept overactive bladder as a normal part of your life.
Was this helpful?