Are You a Good Candidate for Braces?
Was this helpful?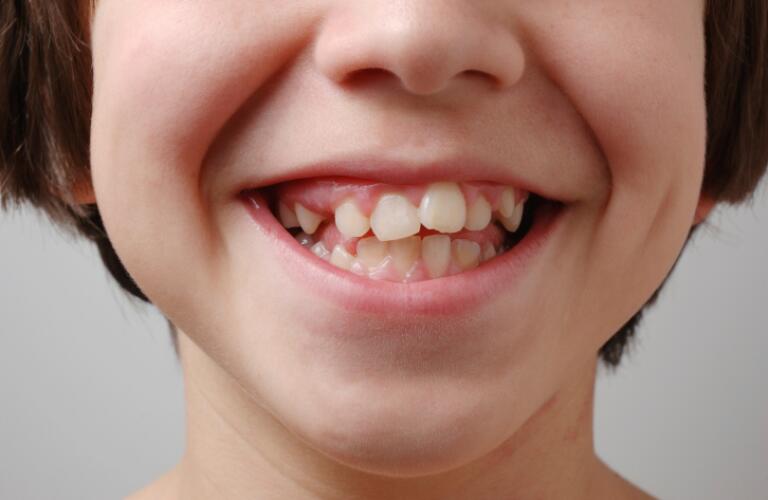 Addressing problem teeth is important no matter how old you are. That's because the position of your teeth and jaws affects your bite—how your top and bottom teeth come together. An incorrect bite not only changes your appearance, but more importantly, it affects your ability to chew correctly and preserve your teeth.
A bite problem is called a malocclusion. Crowded, crooked, misaligned or protruding teeth can lead to a bite problem. These tooth issues can result from:
Genetics. You inherited your tooth and jaw size from your parents.

Bad habits. Thumb sucking, mouth breathing, and nail biting can affect your teeth.

Issues with baby teeth. Losing your baby teeth too early or too late can lead to bite problems.

Injury. An accident might have knocked one or more teeth out of place, causing the other teeth to shift out of place and change your bite.
Straightening your teeth can help boost your confidence and improve your smile. It's also important for your health.
Bite problems make it more likely you'll have cavities and gum disease. Crowded or crooked teeth are harder to clean. Food particles and plaque can become trapped, leading to tooth decay. Over time, you could lose teeth because of advanced gum disease.
An improper bite also can interfere with how your teeth work, including your ability to chew. A problem with chewing may cause the surfaces of your teeth to wear down. This puts extra stress on the bones that support your teeth. It can also increase your risk of gum disease and lead to problems with your jaw. If your jaw is misaligned, you could develop headaches and feel muscle tension as well as face or neck pain.
Finally, teeth that stick out are also more likely to accidentally break or chip. This can result in costly treatments down the road.
You may be a good candidate for braces if you have the following bite problems:
Crossbite: One or more of your top teeth don't line up properly with your bottom teeth.

Open bite: Your top and bottom front teeth don't meet as they should.

Overbite: Your top front teeth cover too much of your bottom front teeth.

Overjet: Your top front teeth stick out.

Underbite: Your top teeth sit behind your bottom teeth rather than in front of them.
Braces can straighten your teeth to make them look, feel and work better. Braces are glued to your teeth and connected by a wire to put gentle pressure on your teeth. Over time, this pressure gradually moves them into the proper position.

If you have gum disease (also known as periodontal disease), you may not be an ideal candidate for braces. Gum disease occurs when the tissue that supports your teeth becomes infected. Often this is because of plaque, a sticky film of bacteria that builds up on your teeth. Gum disease is usually painless, but your dentist can spot it.
Signs of gum disease include:
Red, swollen gums
Bleeding when you brush your teeth
Gaps between your gums and teeth
Loose teeth
A change in the way your teeth fit together
If you have gum disease, you may need to work with a gum specialist (periodontist) before getting braces. Braces raise your risk of gum disease because plaque is more likely to build up on your teeth when you wear braces.
Learning how to properly clean your teeth and getting regular care from a periodontist may let you move ahead with braces.
Was this helpful?