Common Dental Fears—and How to Overcome Them
Was this helpful?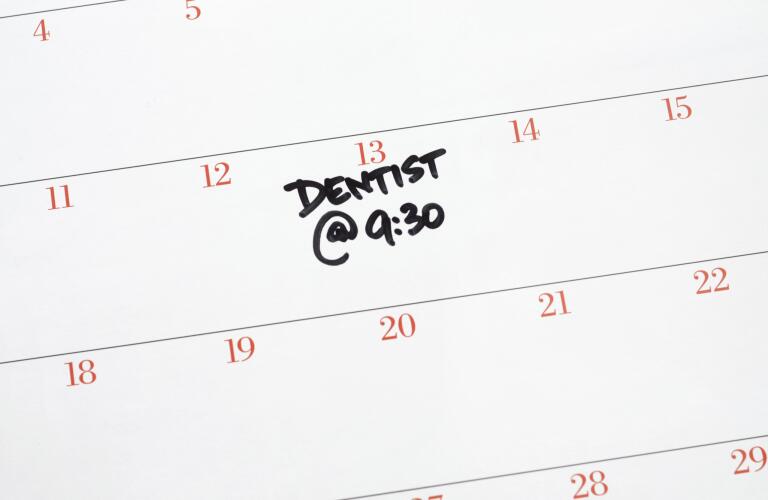 Have you avoided the dentist for years because of fear? Do you cringe at the sound of a drill or the thought of someone with a mask poking sharp objects into your mouth? You are not alone. Dental fears and phobias keep lots of people away from the dentist.
The problem is that avoiding dental care can be bad for your health. You could end up with serious dental problems, and more time in the dentist chair. The good news is that you can find ways to overcome your dental fears.
For many people, dental fears go back to a bad experience in childhood. If you had such an experience, just the smell of the dentist office or the sound of a drill can bring back the bad memories. Symptoms of dental fear can include anxiety, rapid heartbeat, heavy breathing, sweating, and even fainting spells.
The most common fears include:
If you have not been to a dentist in years, you should know that the experience has changed. New technology makes most dental procedures almost completely painless. Advances have been made in dental equipment and in dental anesthesia. Dental drills are quieter and more efficient. There is even a new, less painful computerized injection needle for numbing called the dental wand.
Many dentists are aware of people's fears. They've made their offices kinder and gentler places. There may be quiet music or a TV to watch while you have your procedure. You can even look for a dentist who specializes in treating patients with dental fears.
Make a visit to the dentist to talk about your fears, meet the staff, and check out the equipment before your first treatment or checkup. Here are some other tips:
Make an early morning appointment. You will not need to rush through the day or spend too much time thinking about the appointment.

Ask for the first appointment to be a checkup only. That can help you get used to the dentist and the office.

Arrange for a sign between you and your dentist for a stop or a timeout during treatment. It could be just raising a finger.

Ask your dentist if he or she has a dental wand. Or, ask them to use some numbing gel before any needle injections.

Bring headphones with you and listen to your favorite music or some relaxing mental imagery during your procedure.

Work with a mental health professional to manage your fears and anxieties. Techniques like mental imaging and self-hypnosis may help.

If your fears are still severe, ask your dentist about using a relaxing gas or IV medication (sedation). Many dentists include these options in their practice.
Dental fears are common and can be a real problem. Don't let them ruin your dental health. Talk with your dentist about your fears and the options you can use to overcome them.

Was this helpful?