Who Performs Nerve Blocks?
Medically Reviewed By William C. Lloyd III, MD, FACS
Was this helpful?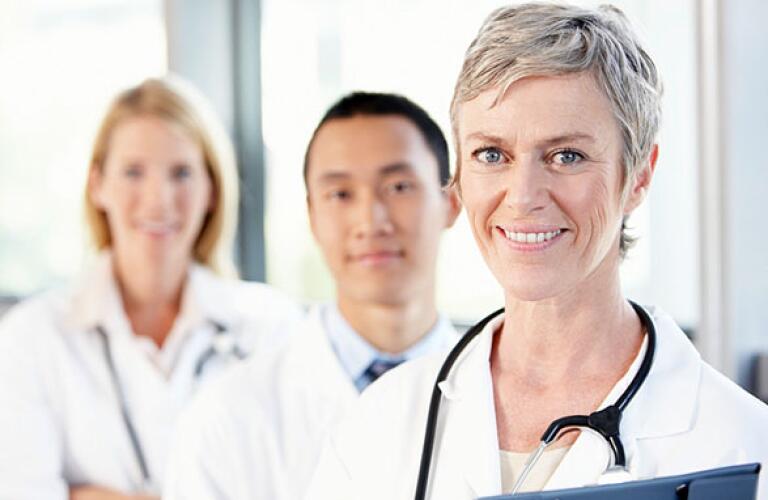 A variety of doctors can perform nerve blocks for ongoing pain. If you have unresolved pain, finding a qualified doctor quickly might be high on your to-do list. To find the best type of doctor to perform a nerve block for you, consider the following factors.
The location or source of your pain may influence what type of doctor you see. Here are some examples of types of pain and who might be able to treat them with a nerve block:
Remember that not all these specialists may be trained in nerve block procedures, so it's important to ask a doctor about his or her experience in performing nerve blocks.

If you are already under the care of a doctor for your pain, this doctor may be the one who provides your nerve block. If you don't have a doctor who is helping to treat your pain, ask your primary care doctor for a referral to a pain management specialist.
Pain management doctors have special training to treat people with all types of pain. They are board certified in their primary specialty first—such as anesthesiology, neurology, or physical medicine and rehabilitation. Then they do at least one more year of training in all aspects of pain management and become board certified in pain management.
Pain management specialists can prescribe medicines and perform procedures, including nerve blocks. They can also refer you to other healthcare providers, like counselors and physical therapists, and coordinate your care with them.
When looking for a doctor to treat your pain, be sure that he or she has in-depth knowledge about the physiology of pain. But also be sure that you feel comfortable with him or her. At the end of your first visit, you should have a better understanding of your pain and what might be needed to relieve it.
The source of your pain may determine the type of doctor you see for a nerve block.
Pain management doctors are specially trained to treat patients who have pain. They can perform nerve blocks and coordinate your care.
Whichever doctor you choose for your nerve block, make sure he or she has the expertise to treat your pain.
Was this helpful?