Talking With Your Doctor About Nerve Blocks
Medically Reviewed By William C. Lloyd III, MD, FACS
Was this helpful?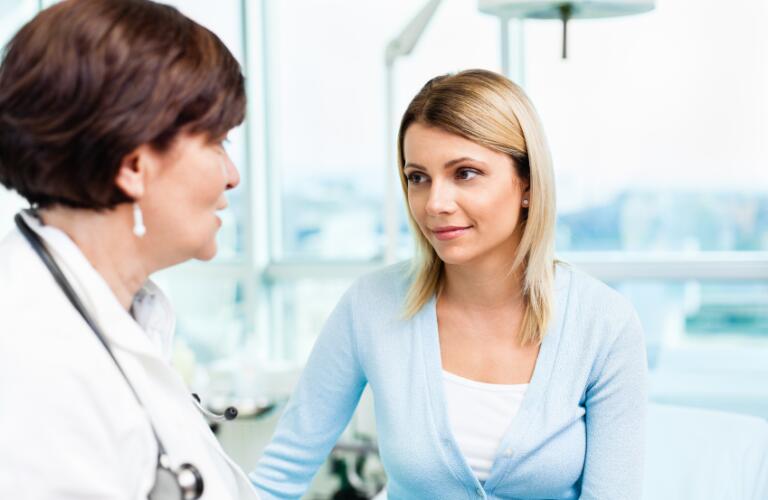 Before you undergo any new medical procedure including a nerve block, have a conversation with your doctor. Probably top of mind is whether it will hurt and if you'll be able to drive home afterward. But it's also important to find out about your doctor's experience in giving these injections and what to expect in terms of follow-up and recovery.
Here are some questions to get the conversation going. Take this list with you to your appointment. Also consider bringing a friend or family member along to help you take notes during the visit.
You may want to ask your doctor about his or her experience:
What kind of training do you have?
How often do you do the type of nerve block I will have?
Have you successfully treated other patients who have my type of pain?
What is your way of thinking on pain management?
Find out what you need to know about the procedure itself:

Will you use imaging guidance, such as a CT (computed tomography) scan, for the procedure? (If your doctor says "yes," be sure to alert him or her if you may be pregnant or if you are allergic to contrast dye.)
Will the injection hurt?
What happens during the procedure, from start to finish? Do you have any written materials about nerve blocks?
Will I need more than one injection per visit?
Will I need a driver to take me home?
Remember to ask about the effects of treatment and what you need to know about follow-up and recovery:
About how long will the nerve block last?
What are the potential risks of nerve blocks?
What are the potential side effects?
How can I reach you if I have questions or problems?
Are there other specialists whom I should see, like a physical therapist?
What other treatments are available if the nerve block doesn't work well?
In addition to asking questions, let your doctor know how you are faring emotionally. Tell your doctor if you are feeling sad, anxious, or depressed. Having ongoing pain can affect how you feel. Together, physical and emotional pain can make each other worse, so it's important to speak up.
Also, let your doctor know if you are worried about the costs of treatment. Your doctor might be able to refer you for financial help.
If you are considering a nerve block, ask your doctor about his or her experience.
Find out what how the treatment will affect you and possible risks. You should know what to expect during the procedure, follow-up, and recovery.
Tell your doctor how you feel emotionally. It's important to be honest if you feel sad, anxious, worried, or depressed.
Was this helpful?