10 Tips for Stress Management
Was this helpful?
Stress is a typical part of life, and everyone feels stressed from time to time. However, when it becomes frequent and intense, it can strain your body and cause difficulty functioning. Learning to manage your stress can help you function better in your daily life. Stress can affect you both mentally and physically. Some ways stress can affect your body include:
headaches
sleep issues
appetite changes
frequent mood swings
trouble concentrating
feeling overwhelmed
Keep reading to learn 10 tips to help you manage the stress in your life.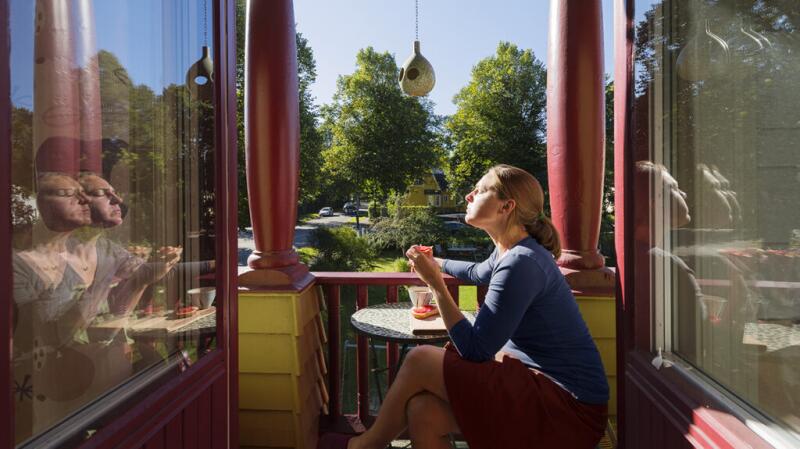 There are many benefits of regular exercise and physical activity. Experts consider regular physical activity to be around 150 minutes of moderately intense activity each week. This is approximately 30 minutes of physical activity, 5 days per week.
Even a single session of physical activity can provide health benefits for you. These immediate benefits include:
reducing anxiety
improving sleep quality
reducing blood pressure
Longer-term benefits of regular physical activity include:
reducing your risk of dementia and mental health conditions like depression
lowering your risk of heart disease, type 2 diabetes, and stroke
reducing your risk of certain cancers, such as breast cancer, bladder cancer, and lung cancer
helping you maintain a moderate weight
helping improve your bone health and strength
helping your balance and coordination, reducing your risk of falling
Your diet can have a great effect on your health, both mental and physical. A healthy, balanced diet can increase your energy and lower your risk of many chronic health conditions.
For a healthy and balanced diet, you should choose various foods that are good for you. These can include:
whole fruits, such as apples, bananas, and berries
vegetables, such as broccoli, spinach, and sweet potatoes
whole grains, such as brown rice, oatmeal, and whole wheat bread
proteins, such as:

lean meats
chicken
eggs
beans

low fat or fat-free milk and yogurt
oils, such as vegetable oil and olive oil
It is also important to limit certain types of foods, such as:
sodium
added sugars
saturated fat
Eating regular, healthy meals and energy-boosting snacks can give your body more energy and reduce your risk of many health conditions. This can also improve your mental health and reduce your stress levels.
Read about 8 foods that can help relieve stress.
Smartphones have become a central part of daily life over the past couple of decades. However, studies have shown that excessive smartphone use can increase your risk of mental health issues, such as depression and anxiety. It can also lead to higher stress levels.
Smartphone use before bed can also lead to issues with sleeping. Limiting your screen time throughout the day, especially before bed, can help lower your stress levels and encourage better sleep.
It is not uncommon to get so wrapped up in life and taking care of others that you forget to take care of yourself. Studies in different fields have shown a significant relationship between stress levels and self-care. Those who practice some form of self-care have lower perceived stress levels than those who do not.
Setting aside time for yourself to do something that makes you feel good is important. This may include:
reading a book
going to the movies
getting a massage
taking your dog for a walk
Find something that makes you feel good and make the time to do it.
Caffeine can agitate symptoms of anxiety and stress. Excess caffeine can have many adverse effects, including:
The average recommended dose of caffeine for adults is 2.4 milligrams (mg) per kilogram of body weight per day. However, studies have shown that doses up to 400 mg are still safe. If you regularly drink a lot of caffeine in a day and experience high stress levels, try reducing your intake.
Studies have shown a direct link between stress levels and the amount of sleep you get. Getting enough sleep not only benefits your physical health but your mental health as well.
The Centers for Disease Control and Prevention (CDC) states that adults need 7–9 hours of sleep per night. You can take some steps to improve your sleep, including:
Go to bed at the same time each night and get up at the same time each morning.
Be sure your bedroom is dark, quiet, relaxing, and at a comfortable temperature.
Remove electronic devices from your bedroom.
Avoid having large meals, caffeine, or alcohol before you go to bed.
Get physical activity during the day to help you fall asleep easier at night.
Not all of these will be right for everyone. Find what works best to help you get enough sleep at night.
You cannot control every stressor that comes into your life. However, there are things you can control and ways to reduce stress. Setting healthy boundaries and saying "no" more often may be one way you can reduce your stress.
If you are worried about something specific, ask yourself if you have control over it. If not, then try to set aside that worry. Instead, focus on planning.
If you feel overwhelmed and stressed at work or in your relationships, there is nothing wrong with taking a step back and saying "no" to some things.
Setting these boundaries can help prevent feeling overwhelmed with responsibilities. It can also help reduce your stress levels because you are not so worried about everything you need to do.
Surveys have shown that those with the emotional support of others have lower stress levels than those without. Be open with your friends or family about any stress you may feel.
Allow those around you to help however they can. Having support and allowing people in can make a big difference in decreasing your stress. Everyone needs help sometimes, and being open with others is the first step in getting that help to manage your stress successfully.
If you feel you are not coping well or have persistent stress and anxiety, contact a mental health professional. Sometimes, the key to reducing stress is asking for professional help to cope with it.
Studies have shown that practicing yoga can significantly impact stress, anxiety, and depression levels. Yoga and other relaxation techniques, such as deep breathing and meditation, can help you refocus your mind.
This can help take you out of the immediate moment of stress. As a result, it may help your mind and body relax. Making the time for yoga and other relaxation or meditation techniques can help you manage your stress more successfully.
Avoiding procrastination can be a major way to help manage your stress. Staying on top of your to-do list and not putting things off can make your life less stressful.
Studies show a direct link between procrastination and stress, which can affect you mentally and physically. Procrastination and stress are factors in some chronic and acute health issues.
Creating a to-do list and giving yourself deadlines can help you avoid procrastination. Work only on the things you need to accomplish that day. Work on one thing at a time until it is complete. Multitasking and focusing on more than one thing can increase your stress levels. Work on one task at a time until it is complete.
Stress is a typical part of life, and everyone experiences it at one time or another. There are ways to manage your stress and reduce the levels.
Exercising regularly, eating a healthy diet, and getting plenty of sleep are some of the top ways to help reduce your stress. Opening up about your stress to those around you and practicing yoga can also help.
If you feel you are not managing stress very well or have persistent stress and anxiety, contact a mental health professional. They can help guide you through stress management, help you cope with your anxiety, and give you ways to manage both more successfully.
Was this helpful?