Bipolar I Disorder vs. Bipolar II Disorder: How Do They Differ?
Was this helpful?
Bipolar 1 disorder, also called bipolar I disorder, and bipolar 2 disorder, also called bipolar II disorder, are the two main types of bipolar disorder. They share some similarities, but they are also very different conditions. Formerly called manic-depressive disorder or manic depression, bipolar disorder affects a person's mood, energy, ability to function, and concentration.
Bipolar I disorder is characterized by manic or "up" episodes, while bipolar II disorder is characterized by depressive or "down" episodes. In many cases, bipolar disorder is treatable with medications. This can help people lead higher quality lives.
This article defines bipolar disorder. It also explores the similarities and differences between bipolar I disorder and bipolar II disorder.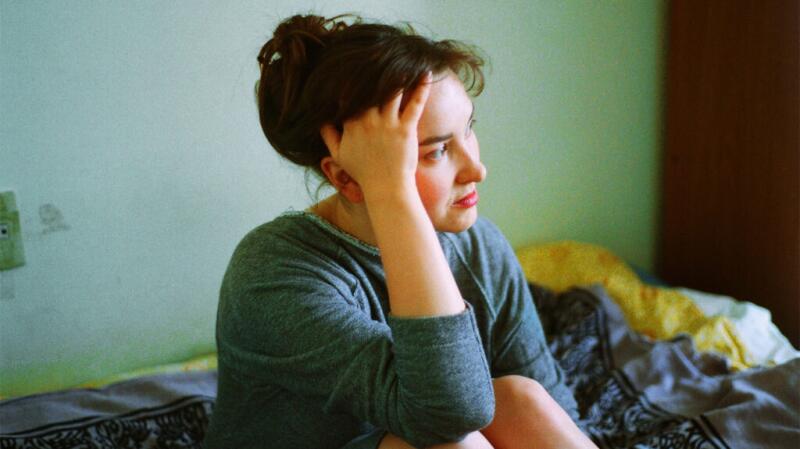 Bipolar disorder affects the brain, resulting in extreme "up" moods, also called mania, or extremely "down" moods, also called depression.
Although bipolar disorder can affect teenagers and, rarely, children, the average age of onset is 25 years old.
According to the National Alliance on Mental Health, around 2.8% of people in the United States have bipolar disorder. It affects roughly equal numbers of males and females. Of these diagnosed cases, almost 83% are classified as severe.
There are four types of bipolar disorder:
Bipolar I disorder: This is characterized by manic episodes that last a minimum of 7 days or severe manic symptoms that require hospitalization. People with bipolar I disorder typically experience depressive episodes as well. Depressive episodes usually last a minimum of 2 weeks. It is also possible to have mixed episodes, wherein the person experiences both manic and depressive symptoms at the same time.
Bipolar II disorder: This is characterized by depressive episodes. It also involves episodes of hypomania, which are less severe episodes of mania.
Cyclothymic disorder or cyclothymia: This is characterized by less severe and shorter periods of hypomanic and depressive episodes. Typically, these symptoms last a minimum of 2 years in adults and 1 year in children and teenagers.
"Other specified" or "unspecified": For people who experience bipolar disorder symptoms that do not fall into one of the above categories, their condition is considered "other specified" or "unspecified."
Visit our hub to learn more about mental health and behavior.
Regardless of which types of episodes you experience, bipolar I disorder and bipolar II disorder both affect your mood, energy, ability to function, and concentration. What sets these two types apart is how severe the manic episodes are and how often the major depressive episodes occur.
Severity of manic episodes
With bipolar I disorder, manic episodes typically last a minimum of 1 week and commonly require hospitalization. These episodes typically disrupt the person's day-to-day activities and interfere with their ability to work.
With bipolar II disorder, a hypomania episode often lasts around 4 days and is less likely to require hospitalization. Also, because these episodes are typically less severe, they do not tend to feature psychotic characteristics.
Frequency of major depressive episodes
To qualify as having bipolar II disorder, a person must experience a major depressive episode. This is not required for a bipolar I disorder diagnosis.
Major depressive episodes typically last a minimum of 2 weeks and often involve a change in appetite, fatigue, difficulty concentrating, and agitation.
When someone with bipolar I disorder has a manic episode, those symptoms may vary from when they experience a depressive episode. Symptoms of a manic episode often interfere with how a person functions both at work and in their daily activities. In fact, they often require hospitalization.
During a hypomanic episode, a person may experience the same symptoms but at a much less severe intensity so that they do not interfere with their daily functions. People with bipolar I disorder also may go through neutral mood periods with no symptoms.
Symptoms of a manic episode include:
high energy levels
increased activity
a loss of appetite
distractibility
a decreased need for sleep
rapid speech
increased risky behaviors
feeling unstoppable
irritable moods
a short temper
racing thoughts
Symptoms of a depressive episode include:
severe feelings of sadness or despair
no interest in activities or other people
fatigue
a change in appetite
feelings of guilt or worthlessness
a change in sleep patterns
slowed speech
difficulty concentrating
recurring thoughts of suicide or death
For people with bipolar II disorder, depressive episodes are more prevalent than manic episodes. In fact, people with bipolar II disorder may experience less severe manic episodes, called hypomania, that do not disrupt their day-to-day routine and functions.
Symptoms during a depressive episode are the same as those of someone with bipolar I disorder experiencing a depressive episode. Those symptoms are listed above.
The symptoms of hypomania are milder than those of mania and do not typically include any kind of psychotic episodes.
Read more about the different types of bipolar disorder here.
There is no one known cause of bipolar disorder. However, there are several factors that experts believe could contribute to the development of the condition, including:
Genetics: There is evidence to suggest that bipolar disorder runs in families. According to the American Psychiatric Association, 80–90% of people with bipolar disorder have a relative with bipolar disorder or depression.
Stress: High stress events — such as an illness, a divorce, financial difficulties, or a death in the family — could trigger a manic or depressive episode. Not processing stress effectively could also lead to the development of bipolar disorder.
Brain structure and function: When examining people with bipolar disorder, some researchers have detected differences in brain structure compared with people without bipolar disorder. Additional research is needed to see how these differences can play a role in understanding bipolar disorder and developing effective treatments.
Because there is no one known cause of bipolar disorder, healthcare professionals typically take a full medical history and document the symptoms — including how often they occur — to formulate a bipolar disorder diagnosis.
Imaging and diagnostic tests are not effective in diagnosing bipolar disorder.
There is currently no cure for bipolar disorder. However, a comprehensive treatment plan involving both medications and psychotherapy can help alleviate symptoms so that people can maintain a high quality of life.
The most common medications for bipolar disorder treatment are mood stabilizers, antidepressants, and anti-psychotics. Which medications are given and in what dosage varies by individual. Also, it is not uncommon for doctors to need to adjust or change people's medications to find the most effective approach.
Also called talk therapy, psychotherapy can help people experiencing bipolar disorder recognize and make changes to problematic behaviors and thoughts. It also can provide coping techniques, support, and education for people living with bipolar disorder.
Several types of psychotherapy are available, so it may take more than one attempt to find the right therapy for your individual needs.
If medications and psychotherapy are not effective or your mental health professional feels that you need additional treatments, they may recommend the following:
Undergoing electroconvulsive therapy: This brain stimulation procedure can help relieve symptoms.
Undergoing transcranial magnetic stimulation: Although still under study, this technique uses magnetic waves to stimulate the brain.
Keeping a life chart: Documenting your daily moods, symptoms, sleep patterns, appetite, life events, and treatments can help paint a picture of your bipolar disorder. This, in turn, will help your mental health professional customize your treatment.
Getting regular exercise: Participating in aerobic exercises — such as brisk walking, cycling, and swimming — can alleviate symptoms of depression and anxiety, improve brain and heart function, and improve sleep.
Bipolar I disorder and bipolar II disorder are two types of bipolar disorder, which is a condition that affects the brain and produces intense mood fluctuations, irritability, appetite changes, and other symptoms.
Bipolar I disorder features severe manic or "up" episodes with some depressive or "down" episodes. Bipolar II disorder features depressive episodes and milder manic episodes known as hypomania. Both types of bipolar disorder are often treatable with medications and psychotherapy to improve your quality of life.
If you are experiencing any of the symptoms of either type of bipolar disorder, contact your doctor or mental health professional.
Was this helpful?