Hydrocele: What You Need to Know
Was this helpful?
A hydrocele forms when fluid accumulates in the scrotum. Although many hydroceles develop before birth, some can result from infections, injuries, or inflammation. They are usually painless, but large hydroceles can cause pain and discomfort. Hydroceles are more common in infants and children. About 10 in 100 male infants have a hydrocele when they are born, and the condition usually resolves on its own within a year after birth. Hydroceles can also occur in older children and adults.
Read on to learn more about the causes, symptoms, and treatment options related to hydroceles.
Sex and gender exist on spectrums. For the purposes of this article, we use the term "male" to refer to a person's sex assigned at birth.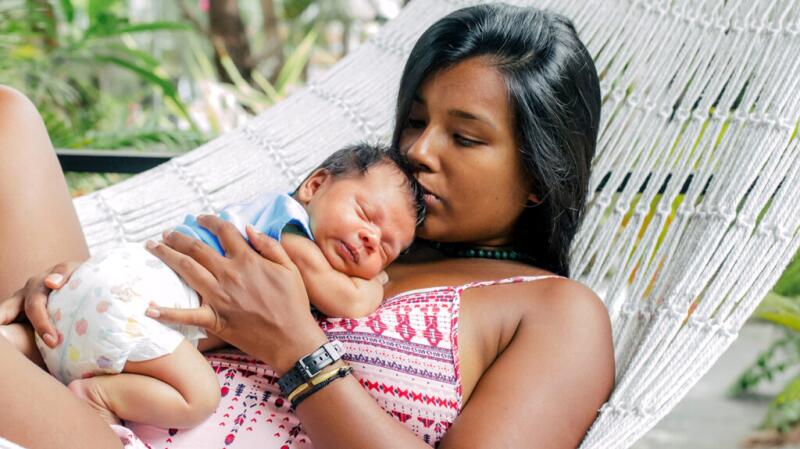 Researchers generally split hydroceles into two types: primary and secondary. Furthermore, hydroceles can also be communicating or non-communicating.
A primary hydrocele develops in utero because of a small opening between the scrotum and the abdominal cavity. Sometimes, this type of hydrocele occurs with an inguinal hernia, which forms when part of the intestine falls through the opening and into the scrotum.
Secondary hydroceles are acquired. They can occur due to factors such as injuries, infections, or cancer. This type of hydrocele is typically small.
Communicating vs. non-communicating hydroceles
Experts may also classify hydroceles as communicating or non-communicating, depending on the movement of the fluid in the scrotum.
A communicating hydrocele occurs when the hole between the scrotum and the abdominal cavity is still open after birth, allowing the fluid to flow back and forth. You may notice the hydrocele change in size throughout the day. It can become larger when the infant is crying and smaller when they are resting.
A non-communicating hydrocele occurs when the opening is closed, but some abdominal fluid remains trapped in the scrotum. This type of hydrocele usually remains the same size throughout the day.
Fluid buildup in the scrotum causes hydroceles. For infants born with a hydrocele, the fluid results from a muscle lining that stays open longer than it should or that reopens.
While the fetus is growing in the uterus, the testicles develop in the abdomen, near the kidneys. Near the time of birth, the inguinal ring — which is a muscle lining in the scrotum — opens and allows the testicles to enter. If the inguinal ring stays open for too long or reopens, fluid from the abdomen can flow down into the scrotum and form a fluid-filled sac.
For older children and adults, the causes of hydroceles can include infections, injuries, and cancer.
Other than swelling in the scrotum, hydroceles may not cause symptoms in infants. The condition is typically painless and will resolve within a year.
A hydrocele that forms because of swelling or an injury is usually painless, but pain or discomfort may be present due to the size of the hydrocele.
To diagnose a hydrocele, a doctor will review your or your infant's medical history and perform a physical examination. The physical exam may include applying gentle pressure to the scrotum and abdomen or asking you to cough to see if the bulge changes in size with the added pressure.
A common diagnostic test for hydroceles is transillumination. This technique involves shining a light through the scrotum to evaluate how much light passes through. This helps doctors determine if fluid buildup or a solid mass is causing the hydrocele.
Doctors may also order imaging tests to confirm the diagnosis. Ultrasound scans can help doctors evaluate the structure of the scrotum and how well fluid travels to and from the area. If an ultrasound scan does not provide the information the doctor needs to make a diagnosis, they may also perform a CT scan or an MRI scan.
If your doctor believes that there may be an infection, they may also order blood and urine tests.
Hydroceles in infants may not require treatment. However, if a hydrocele is large, causes symptoms, or does not go away on its own, treatment will typically involve surgery. A surgeon will make a small incision in the scrotum or groin and remove the hydrocele.
If the hydrocele occurs alongside an inguinal hernia, surgeons will usually repair the hernia at the same time by making the incision in the upper groin.
Aspiration involves using a needle to remove excess fluid from the scrotum. This technique is less common due to the high risk of hydrocele recurrence after the procedure. Some research suggests that aspiration with an antibiotic injection may help prevent a recurrence.
In some cases, treating the underlying injury or inflammation may help resolve a hydrocele without surgery.
The outlook for infants with hydroceles is generally good. These hydroceles may resolve on their own within a year.
The outlook for older children and adults with hydroceles will depend on the underlying cause. Hydroceles caused by an injury or swelling can sometimes resolve without medical intervention, but they may take a few months to heal.
If surgery is necessary, your doctor may recommend some pain medications. Follow their instructions for dosages.
You may also need to restrict your or your child's activities for a few weeks. Although it is rare, hydroceles can recur after surgery.
Complications can result from the hydrocele itself or its treatment. These complications may include:
an infection
a buildup of pus or blood in the scrotum
shrinking of the testicles
infertility
rupture of the hydrocele
There is no way to prevent an infant from developing a hydrocele. Older children and adults can help prevent hydroceles by protecting the scrotum from injury. For example, wearing an athletic cup when playing sports can be beneficial.
Here are a few other commonly asked questions about hydroceles. The answers have been medically reviewed by Dr. Karen Gill.
What happens if a hydrocele is not treated?
Hydroceles typically only require treatment if they are large, persistent, or painful. Depending on the underlying cause, not receiving treatment can result in complications, such as infections or infertility.
Will a hydrocele go away by itself?
Hydroceles in infants typically resolve on their own within a year. Adults and older children with large or painful hydroceles may require surgery.
A hydrocele occurs when fluid collects in the scrotum. It is typically not a serious medical condition, but it may require surgery in some cases. Hydroceles can develop before birth, or they may result from causes such as injuries or infections.
Doctors typically diagnose hydroceles through physical exams and imaging tests. Surgery is the most common treatment for a hydrocele that causes symptoms. Recovery from surgery can involve some pain and may take a few weeks.
Talk with your doctor if you or your child has a hydrocele.
Was this helpful?