How to Lose Menopause Belly Weight
Was this helpful?
"Menopause belly" is a term used to describe weight gain around the stomach area that occurs during menopause. Some people believe hormone levels in menopause affect body fat distribution. Lifestyle factors also play a part in gaining weight around the midriff during and after menopause. Weight gain can begin during perimenopause, the time when a person begins to transition into menopause. This typically occurs from around the age of 40, when estrogen levels in the body begin to drop.
While excess weight around the waist or stomach area can happen due to hormonal changes, lifestyle factors are also important. There are solutions to managing menopause belly, including exercise and changes in diet.
Although weight gain may occur during menopause, it is important to note that menopause is a natural and healthy transition for females.
Read on to find out more about possible solutions for managing an increase in abdominal weight during and after menopause, as well as what causes menopause belly and how to prevent it.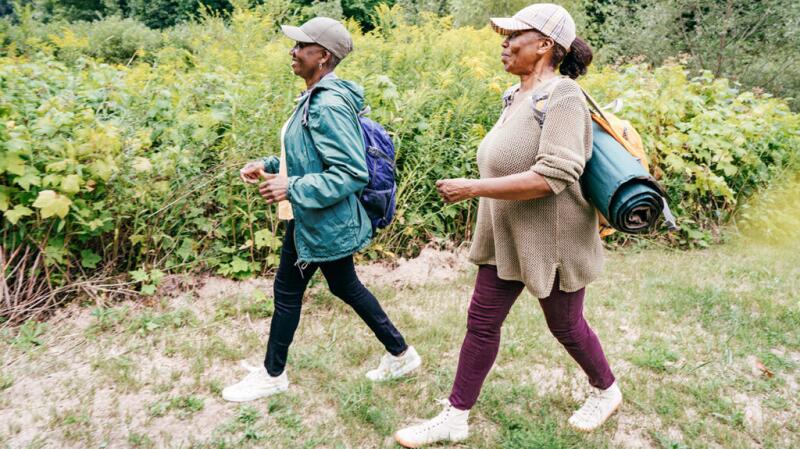 Menopause belly can begin to develop when a person stops menstruating and estrogen levels in the body drop, resulting in the redistribution of body fat. There are solutions to losing excess weight around the stomach, with a focus on lifestyle changes both during and after menopause.
Exercising regularly can help you to lose weight during menopause. This may include several sessions of moderate exercise or fewer sessions of more intense exercise, as well as muscle-strengthening exercises twice a week.
Examples of exercises that may help with losing menopause belly include:
walking
swimming
jogging
cycling
dancing
aerobics
organized sports
Regular exercise can also have other health benefits in addition to weight loss, including:
Contact your doctor if you are unsure of which type of exercise is best for you.
You may be able to lose weight by changing your diet. To lose a menopause belly, this may involve making changes to both what you eat and how much you eat.
After menopause, your body stores more calories than it burns. You may need to reduce your daily calorie intake by around 200 calories compared to your daily intake before menopause to prevent weight gain.
It is also important to not eat too little. Significantly reducing how much you eat over a short period of time can result in a slower metabolism and increased weight gain.
Other tips for a healthy diet during menopause include:
maintaining a balanced diet low in saturated fat
eating whole grains, fruits, and vegetables
limiting intake of processed foods with excess sugar and simple carbohydrates
reducing or eliminating alcohol intake
View our article on the best foods to eat during menopause for more information.
Symptoms of menopause can worsen due to stress. By taking steps to reduce stress, you may be able to better manage your symptoms while reducing the likelihood of comfort eating and improving your general mental well-being.
Tips for reducing stress during menopause include:
Pilates or yoga
controlled breathing
View our article on managing stress for more information.
A 2021 study suggests a link between lack of sleep and weight gain during menopause. It is important, therefore, to ensure that you get enough sleep each night, and that your quality of sleep is not disturbed.
Certain symptoms of menopause, such as hot flashes and changes in mood, may contribute to poor sleep. Tips for sleeping better during menopause include:
going to bed and getting up at the same time each day
avoiding napping in the afternoon
relaxing before bed, such as by reading a book or listening to music
avoiding using devices such as computers or mobile phones before bed
keeping your bedroom at a comfortable temperature
avoiding eating large meals too close to bedtime
avoiding caffeine later in the day
Some individuals decide to have a tummy tuck, or abdominoplasty, later in life to remove excess fat around the stomach area. However, if you are considering having a tummy tuck to lose a menopause belly, it is important to note that the risks of complications may be greater, particularly once you are over the age of 65.
If you are considering a tummy tuck, contact your doctor to discuss whether or not they think this is an option for you.
Weight gain occurs during menopause for several reasons:
While changes in hormones may mean that fat is mostly stored in one part of the body, it is suggested that there is no scientific link between menopause and weight gain.
It is possible to lose weight during menopause by making healthy lifestyle choices, such as eating a healthy diet and exercising regularly.
Does hormone replacement therapy cause menopausal weight gain?
Hormone replacement therapy is not known to cause weight gain during menopause. It is possible that the therapy may cause bloating or breast fullness at the beginning, but these symptoms typically disappear after around 3 months.
As noted previously, there may not be a correlation between menopause and weight gain. However, if you gain abdominal weight during menopause, menopause belly will not go away on its own. As the body ages, it loses muscle mass and gains more fat. This slows down your metabolism, meaning that it takes longer to burn off the fat.
However, as a review article highlights, menopause belly can go away by taking the right steps. These steps include regularly exercising and eating a balanced diet with a reduced calorie intake.
Refer to the steps outlined earlier in this article for more information on how to lose weight from menopause belly.
Weight gain during menopause often occurs due to changes in hormones and the way the body stores fat. If you are between the ages of 40 and 58, weight gain around the stomach area may be related to menopausal changes in the body.
However, weight gain may occur for other reasons, and it may not be an indicator that you are transitioning or have transitioned into menopause. Other symptoms of menopause include:
If you experience any of these symptoms alongside weight gain around the abdomen, the weight gain may be associated with menopause.
Contact your doctor if you are concerned about recent weight gain.
The body's metabolism, or the rate at which it burns fat, slows down by about 5–10% with each decade as you age. However, by regularly exercising, you can give your metabolism a boost and burn calories to help prevent menopause belly.
Exercises can have additional benefits too. Examples of suitable activities include:
exercises that increase balance, such as yoga, Pilates, or tai chi
weight-bearing exercises that strengthen bones and increase muscle mass
cardio exercises that reduce the risk of cardiovascular disease

walking
running
swimming
cycling
By combining exercise with a healthy and balanced diet, you can take steps to prevent menopause belly and weight gain during menopause.
"Menopause belly" refers to the excess weight gain around the stomach area when a person transitions into menopause. This may occur due to a combination of changes in how body fat is stored and lifestyle factors such as a lack of physical activity.
It is possible to get rid of menopause belly by regularly exercising, eating a balanced diet, reducing stress, and improving sleep. It may also be possible to prevent menopause belly by adopting these habits before transitioning into perimenopause or menopause.
Contact your doctor if you are concerned about weight gain or if you would like advice about diet and exercise plans.
Was this helpful?