PHYSICIAN VOICES

Breast Reconstruction: Meet the Plastic Surgeon

Was this helpful?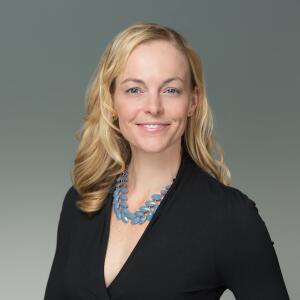 As a plastic surgeon, I perform reconstructive surgery to build breasts after a woman has been treated for breast cancer and had all or part of her breast removed. My job is to create a mound in that area to match the other side as closely as possible. I can use someone's own body tissue or an implant made of silicone or saline. Giving someone a new breast can improve her mental health and her sense of self, especially after she goes through the cancer treatment process.
We have come so far in terms of technology and technique for breast reconstruction. My grandmother had a mastectomy 50 years ago, and she experienced disfigurement and scarring. Her shoulder was impacted and she was so stiff afterwards that it affected her quality of life for years. That outcome would never be acceptable today.
Now, we take great care to remove the breast with advanced techniques and create a new, beautiful breast. It's not perfect; it will never be exactly the same as your original breast. However, as a woman and a dedicated surgeon, I'm passionate about giving my patients a new breast that helps them feel better about themselves and move about their lives with confidence.
Growing up, I loved science. I was fascinated by the human body and biology. By high school, I knew I wanted to become a doctor. Every time I took another science class, it only fed that fire. Once I started medical school, I loved everything I was learning and I didn't know what specialty I wanted to pursue. When I finally entered the operating room, got my hands involved in procedures, and recognized that I could make a tactile, visual difference for patients, I knew surgery was for me.
Today, I'm a board-certified plastic surgeon focusing on breast surgery and reconstruction as well as general reconstruction, skin cancer, wound care, limb preservation, and cosmetic plastic surgery. I work from head to toe with all tissues, skin, fat, bones, muscles – all of it. Often, with breast reconstruction, we surgeons don't show off our work that well; there aren't "before and after" photos on the walls of our practices showcasing the results.
However, a patient who receives a new breast definitely knows what a difference it makes in their lives and in their confidence. I love my job because it's visual, it's tactile, and it helps people feel better about themselves.
Your breast cancer diagnosis may come from a radiologist who did a biopsy. They'll often refer you to an oncologic breast surgeon, who will remove the cancer. To perform the breast reconstruction, your breast surgeon will typically recommend a plastic surgeon with whom they most frequently work or have a good relationship.
When you meet with that surgeon, or any doctor for that matter, building a trusting, comfortable relationship is crucial. You're going to know that surgeon for a long time. In fact, you may end up seeing the plastic surgeon more frequently than your oncologist; after treatment, you may only meet with your oncologist once a year, but your plastic surgeon could potentially continue your reconstruction for a few months post-mastectomy.
You might need some touch-ups or finessing after several months or several years. If you don't click with the first plastic surgeon you meet, that's okay. Don't settle until you've found someone you connect with.
You're going to be partners with your surgeon and other doctors for a long time. It becomes your new normal, but you're not alone, and you've got your healthcare team by your side.
Was this helpful?